Besides 'Parks and Rec,' Bill Murray Guest-Starred on These Popular TV Shows
With 'Parks and Rec,' Bill Murray guest starred in a brief, yet funny cameo. What other TV shows has he done the same for?
Though the series brought on many notable guest stars, the Parks and Rec Bill Murray cameo remains one of its best. The notorious actor typically features in film productions, but he's been known to dabble in TV a little. Aside from Parks and Rec, these are Murray's most notable small-screen roles.
On 'Parks and Rec,' Bill Murray played Mayor Gunderson
In one of the final episodes of Parks and Rec, Bill Murray portrayed Mayor Gunderson. Previously, the character remained unseen, through frequently garnered mentions from Pawnee government workers like Leslie Knope. Amy Poehler, who played the lead character, fought to get Murray on her show.
"Aubrey [Plaza] and Amy were like, 'This is your last chance. The mayor's dying. Do you want to come lie in a coffin? It would be really funny,'" creator Mike Schur told Entertainment Weekly of what his cast said to convince Murray. "It felt very fun and special to have him be a part of our world for a day," he added.
He guest-starred in 'Square Pegs' in the '80s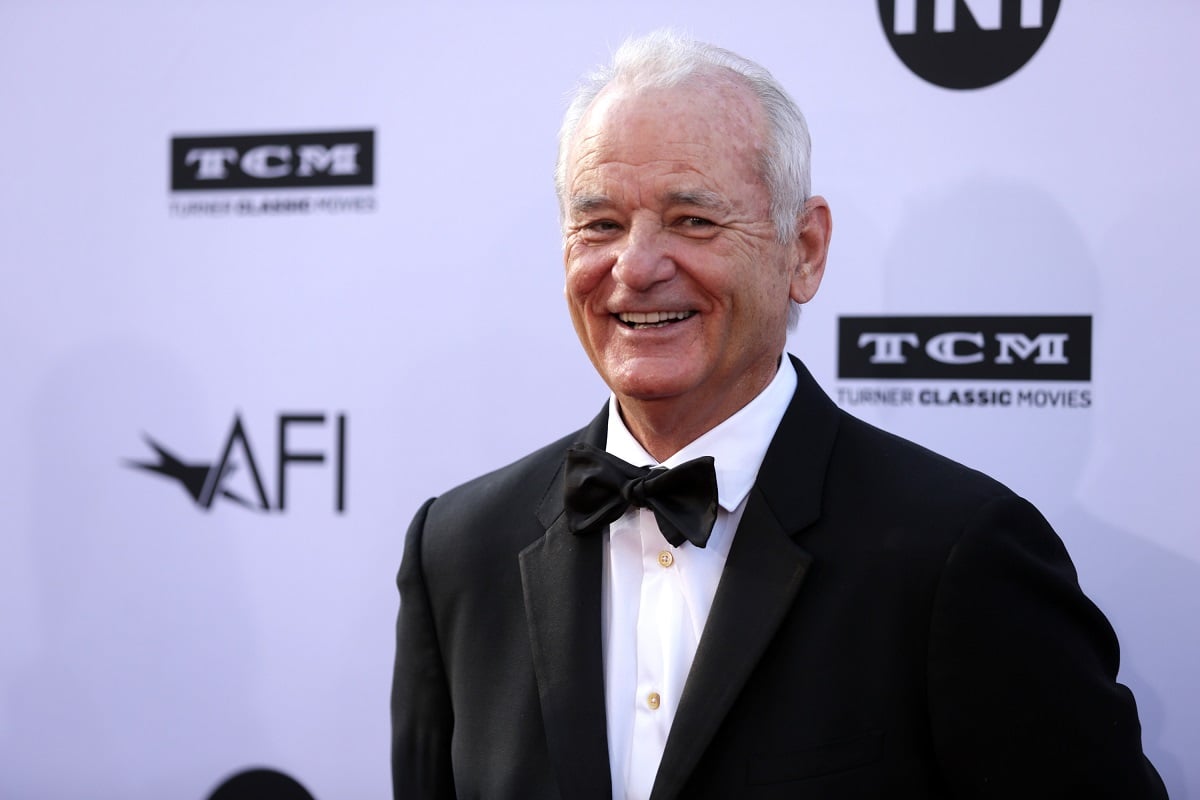 Murray started his career on TV as a writer and featured player on Saturday Night Live. His breakout film roles arrived with Meatballs and Caddyshack in the late '70s and early '80s. Around this time, he guest-starred in an episode of the short-lived Sarah Jessica Parker-led sitcom Square Pegs as a substitute teacher.
When Ghostbusters premiered, Murray shifted to full-on movie star status. For decades, he rarely appeared on TV, save for occasional SNL hosting gigs. But the 2010s marked a change. He recurred in three episodes of the Prime Video series Alpha House in 2013. And he starred in the HBO miniseries Olive Kittridge the following year.
Murray appeared in 'Angie Tribeca' and 'Vice Principals'
After his 2015 appearance in Parks and Rec, Bill Murray apparently decided to take on more guest-starring gigs. From Parks and Rec, star Rashida Jones jumped to her own series, the TBS comedy Angie Tribeca. Murray appeared in a season 1 episode as Vic, a grocery store employee Angie connects with.
A year later, Murray guest-starred in the first episode of another new comedy series, Vice Principals. He played Principal Welles, who leaves his position at the school to care for his dying wife. This sets up the series's premise, as Danny McBride and Walton Goggins' co-vice principals fight to take down his replacement.
What is Bill Murray working on now?
Though Bill Murray continues to star in movies like The Dead Don't Die, and On the Rocks, he's become more interested in TV in recent years. He co-hosted the Facebook Watch reality series Bill Murray & Brian Doyle-Murray's Extra Innings with his older brother, comedian Bryan Doyle-Murray. It aired for one season.
Murray's next big release is Ghostbusters: Afterlife, in which he's set to reprise his role from the original films. Another movie, The French Dispatch, should debut in mid-2021, as well. His next foray into the small-screen, the Quibi comedy series The Now, moved to Roku but doesn't have a release date attached.