'Parks and Recreation': Chris Pratt Was Nearly Fired After 1 Scene Went Totally Wrong
Parks and Recreation was a light-hearted sitcom that followed Leslie Knope's aspirations of a budding political career, which started in the Parks and Rec. department of her hometown of Pawnee, Indiana. Throughout the show, fans grew to love the other characters, and Andy Dwyer (Chris Pratt) was a fan favorite. But little did we know, he was almost cut from the show entirely after one scene went wrong.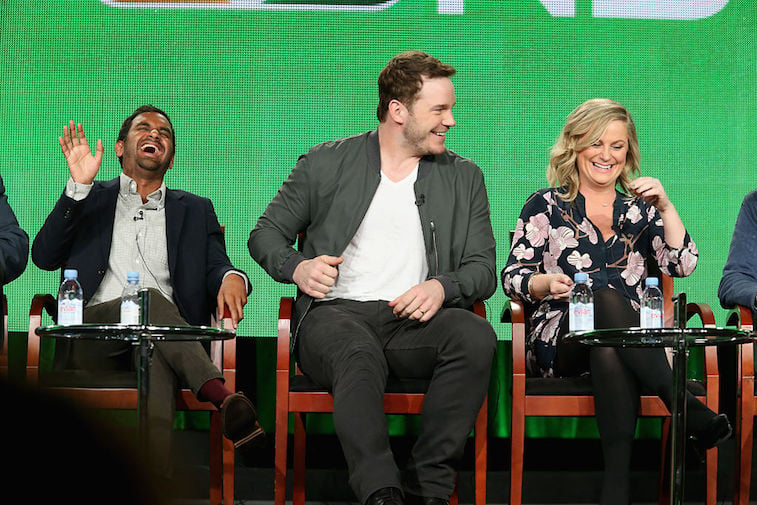 Andy Dwyer was the lovable, goofy town hall shoe-shiner
Andy was a fan favorite from the show's very first episode. He was introduced to viewers as Ann Perkins' boyfriend — the one who fell into the pit in town and broke both of his legs. For the next six years, Andy became one of the show's most important cast members. His silly, immature personality made him the opposite of everyone else on the show (the Parks and Rec employees were all actually quite mature for how funny the show was), and it's safe to say the show wouldn't have been what it was if it weren't for him.
Chris Pratt was originally a guest star on the show
Thankfully, the Parks and Rec producers realized what an asset Pratt's character was to the show's storyline. When Pratt originally signed on to do the show, he was written in as a guest star. Pratt was meant to appear in six episodes in season 1, but Andy was such a lovable character, and Pratt got along so well with the cast and producers, that producers decided to sign him as a series regular for season 2 and beyond.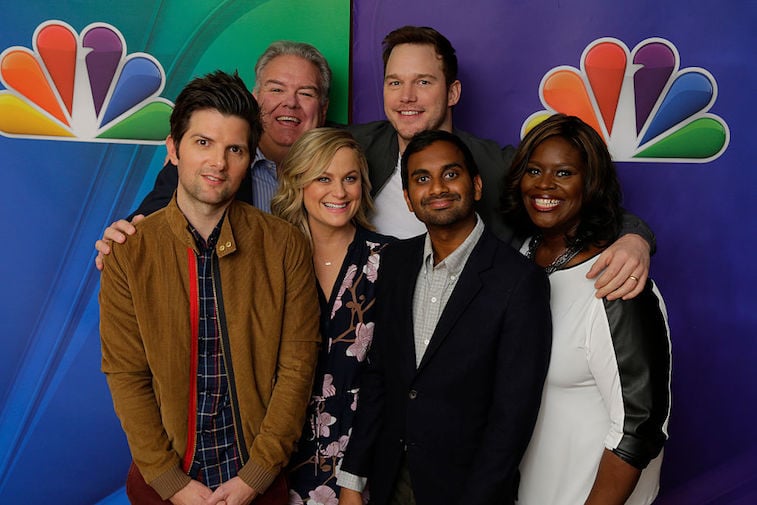 Pratt put his job in jeopardy when he appeared naked in one scene
Though Pratt was an integral part of the show, he landed himself in hot water at one point. In one scene, after Ann kicked Andy out, she then says he can come back. According to Pratt, Andy thinks it's "to hook up," so he knocks on the door completely naked. Pratt was supposed to be wearing skin-colored shorts, but he opted to actually be nude in order to get a better reaction from Amy Poehler and Rashida Jones.
Though the producers ended up using the take, and Pratt was right about the reaction, he was still in trouble for getting naked when he absolutely was not supposed to. In an interview with Graham Norton in 2015, Pratt wasn't even sure he was allowed to talk about it on camera, but he did anyway. "I got a letter from NBC saying, basically, 'Never, ever do that again,'" he revealed.  
Pratt improvised many of his lines on the show
Pratt improvising his nakedness in that scene is just one example of how he would create his own personality for Andy throughout the show. He was responsible for improvising some of the funniest lines.  He gave Poehler her hilarious line about being a "master debater" — it was not written into the show.
Pratt also created Andy's now-famous line during the episode where Leslie has the flu. While the camera is still rolling, Pratt sits down at the computer and says, "Leslie, I typed your symptoms into the thing up here, and it says you could have network connectivity problems." That line was not written in, either, nor was the camera supposed to be rolling, but Pratt took advantage of the situation; director Michael Schur has since said it's the funniest line in the entire series.