How Pat Sajak Really Felt About Vanna White Covering for Him on 'Wheel of Fortune'
Wheel of Fortune fans will be glad to know that Pat Sajak is feeling great and already back to recording episodes for the popular game show. About a month ago, the 73-year-old game show host had a near-death experience and had to undergo emergency surgery in order to fix a blocked intestine. As Sajak was …
Wheel of Fortune fans will be glad to know that Pat Sajak is feeling great and already back to recording episodes for the popular game show. About a month ago, the 73-year-old game show host had a near-death experience and had to undergo emergency surgery in order to fix a blocked intestine. As Sajak was focusing all of his attention on making a speedy and safe recovery, he obviously didn't have the capacity to host the show at the time. That's when Sajak's co-host, Vanna White, was asked to step in and temporarily take Sajak's place.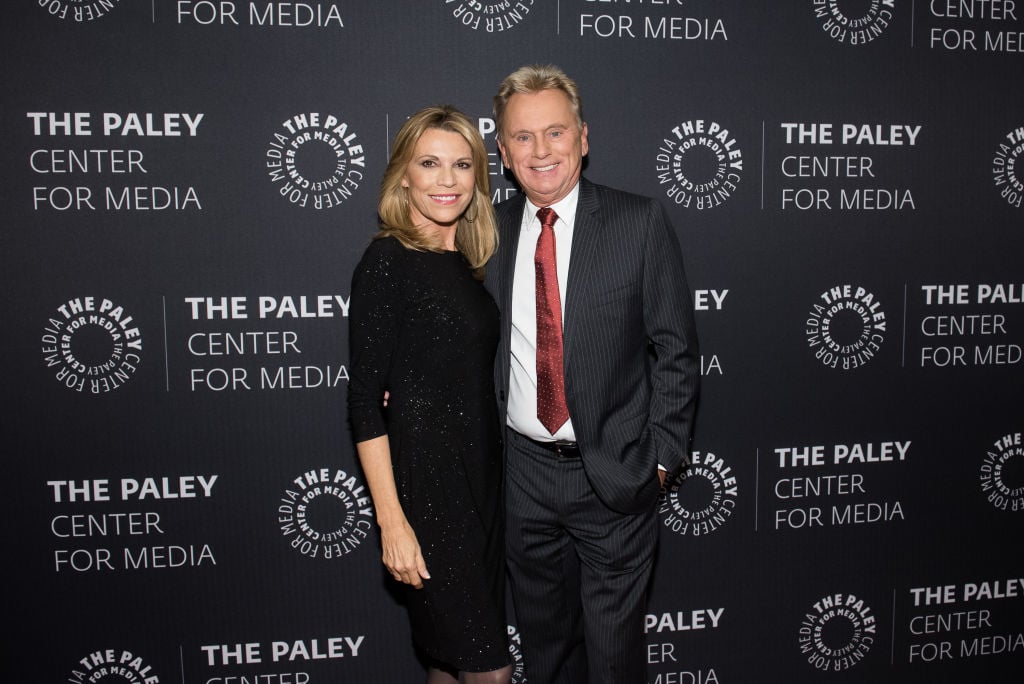 Having hosted the show side-by-side for 37-years, White could not fathom a time when Sajak wasn't by her side. But, unforeseen circumstances caused her to be thrust into a role she was not necessarily comfortable or even super familiar with. Though White has been a part of Wheel of Fortune for nearly four decades, when she was asked to take over Sajak's role she felt a bit anxious. Citing that she mostly focused on her role, she admitted that she didn't pay too much attention to Sajak's position. But, despite her reservations, she accepted the new challenge.
Pat Sajak gets candid in an exclusive interview
But, how did Sajak feel about White stepping into his role? In a recent interview on Good Morning America, the 73-year-old got candid about White filling in for him while he was away."What a trooper," he stated, before expressing his genuine gratitude. "And I'm not being condescending in any way 'cause it would've been well within her rights to say, 'Wait a minute, this is not what you're paying me for and this is not what I do and I'd rather not.' But she's a team player. And she was very nervous and not comfortable… She did a great job," Sajak shared.
The 73-year-old gave co-host, Vanna White, advice while he was ill
Sajak also confessed that he gave White some advice when she agreed to fill in for him. Knowing that some Wheel of Fortune critics could be harsh, he urged her to stay away from social media."First thing I said to her, I said, 'Do not go on social media because there are going to be people who are jerks and they're going to say nasty things because they can, because they can communicate with you directly, they can be anonymous. I don't understand why people have to be so nasty. She's out there doing her best. She didn't ask to be put in that position," Sajak added.
Sajak opens up about his return
But, whether White asked to be in the position or not, she performed beautifully in the role. In fact, she did so well that Sajak was "a little nervous" that she wouldn't want to give up her new role. He joked that he thought she might want to ensure that he couldn't come back to do his job by poisoning him. "When I went back [to] taping last week she brought in some homemade cupcakes and I did have someone else taste mine first before I ate it. Just to know. I don't think she would do anything to me," he said. It's great that Sajak is back to joking and filming already. We're sure Wheel of Fortune fans are eagerly awaiting his return.