Patricia Altschul From 'Southern Charm' Thinks It's Too Early to Reopen South Carolina
Patricia Altschul from Southern Charm recently tweeted that she doesn't think opening her home state of South Carolina early is a great idea.
Altschul has been sharing local newspaper stories about how Gov. Henry McMaster plans to reopen businesses in the state ahead of the April 30 shutdown order. She recently tweeted a story and captioned with, "We are at the height of the curve, I believe it's too soon. Certainly to bet on common sense to govern behavior."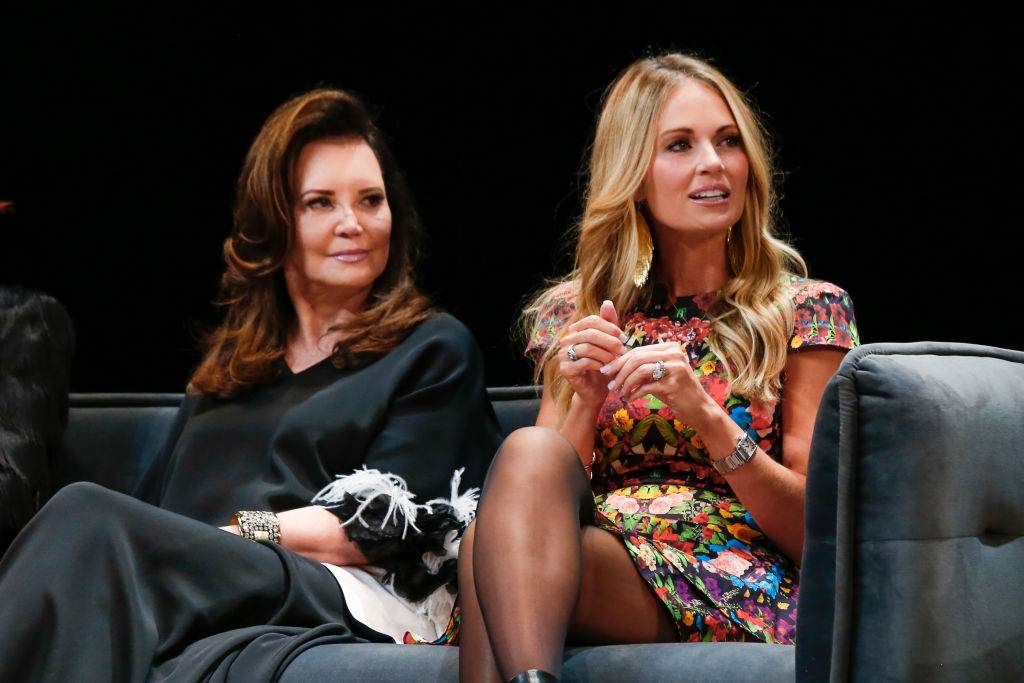 South Carolina was late to asking residents to stay home. Cameran Eubanks sounded the alarm in early April. She was extremely frustrated McMaster didn't order residents to stay at home and took to Instagram to voice her concerns. McMaster finally asked residents to remain home, but now appears to be ready to reopen the state.
Altschul's son Whitney Sudler-Smith knew the pandemic was going to be bad
In March, Altschul's son Whitney Sudler-Smith was already expressing concern about the pandemic. He shared a video on Instagram where he is joking about his "petri dish" friends Austen Kroll and Craig Conover. But the video had some undertones of seriousness too.
The video, shot five weeks ago was captioned, "Practicing Social Distancing with @krollthewarriorking and @caconover If you have to see someone – like I have, stay at worst 30 feet away. #staysafe." Kroll and Conover were seen only days earlier at a restaurant with Kathryn Dennis and Madison LeCroy. Kroll later shared that he was not only slammed for going out, but he also received death threats.
 "Austen if he goes to the fish market in Wuhan, the bats will flee and panic. He's a walking petri dish. It's true, I'm not lying," Sudler-Smith said in his video. But added, "They are keeping me company thankfully." 
Eubanks is also taking the pandemic extremely seriously
Eubanks not only sounded the alarm about the lack of leadership in her state, but her pleas were also extremely impassioned. "While I'm on here let me say it again, let me scream it from the effing rooftops," she said in an early April Instagram story. "Governor Henry McMaster, what's going on? What are we waiting for?"
"We are one of I think seven states now left in the United States of America that have not issued a mandatory stay at home order," she added. "Honestly, I get speechless when I think about it because it's like all the common sense has just been thrown out the window. And for those that want to compare this to the flu, the CDC estimated that in 2018 2019 the flu killed approximately 34,200 Americans."
 "The epidemiologist and scientists are predicting that the coronavirus is on track to kill 200,000 and they are saying that is an optimistic estimate," she continued. "Some models show it in the millions. So for those people wanting to go to Lowe's to get flowers to plant in their yard. Or you're bored at home and you wanna get out of the house and wanna go to Target or Walmart. You are literally helping kill other human beings. And does that sound extreme? Yes, it does. And I want it to sound extreme because it's the mother-effing truth."