Patricia Heaton Reveals Her Favorite Character in 'Everybody Loves Raymond'
CBS' hit sitcom Everybody Loves Raymond signed off after nine seasons in 2005. With the Emmy Award-winning cast of Ray Romano, Patricia Heaton, Brad Garrett, Doris Roberts, and Peter Boyle, the show featuring the loving yet dysfunctional Barone family soon became a ratings draw after its premiere in 1996.
Centered around Ray (Romano), wife Debra (Heaton), brother Robert (Garrett), and parents Marie and Frank (Roberts and Boyle), the comedic characters all became fan faves. Heaton shared that she had her own personal pick for the top of the list.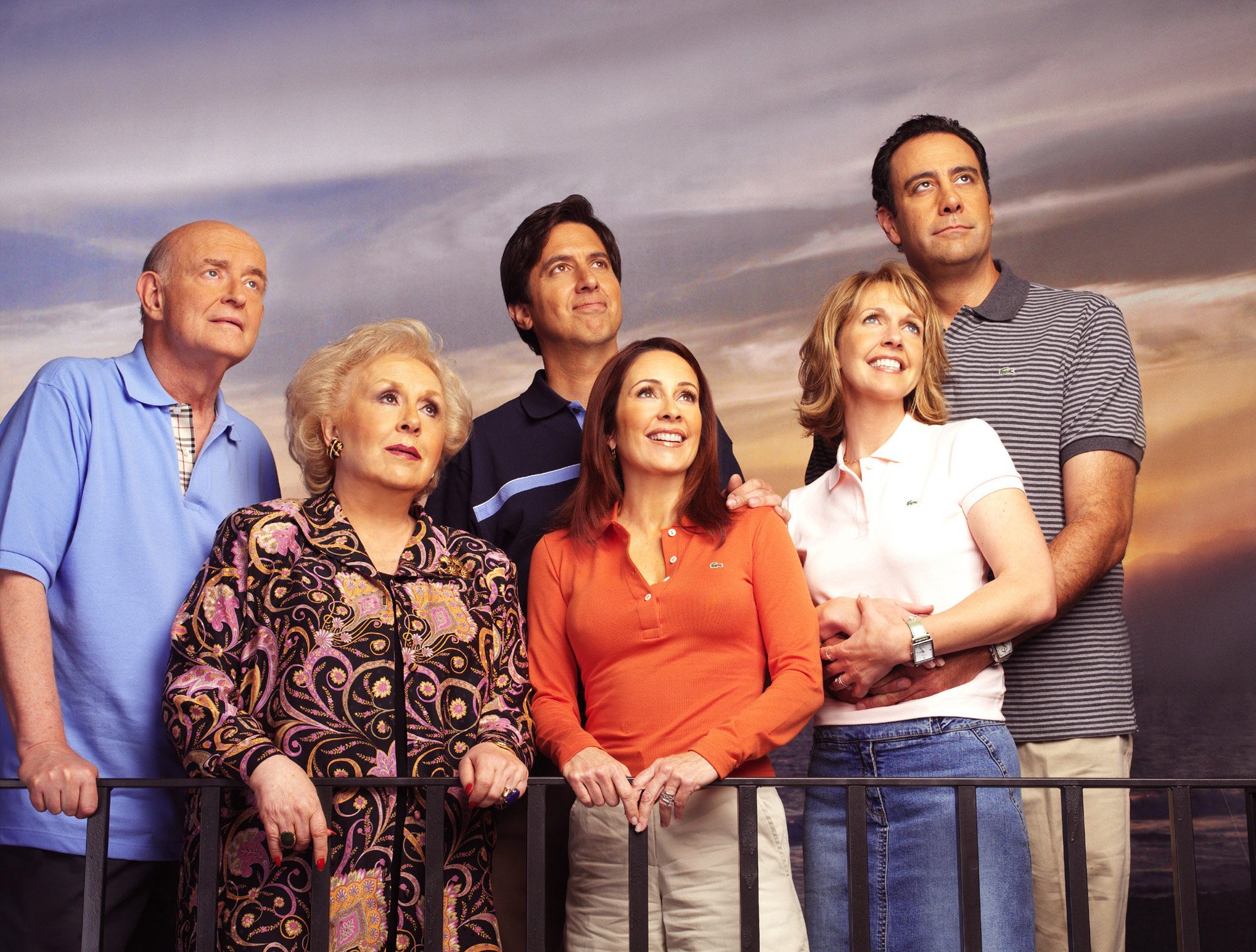 Art often imitated life on 'Everybody Loves Raymond'
Loyalists of Everybody Loves Raymond know that episodes were often based on the real lives of Romano and show creator Phil Rosenthal. The writers on the show weren't excluded from some personal details getting air time.
"The one where [Ray and Debra] leave a suitcase on the staircase, which actually happened to the guy who wrote it, Tucker Cawley," Romano recalled to TVLine, referring to the "Baggage" episode in season 7. "We were in the writers' room and Phil Rosenthal said, 'Anything happen this weekend?' And Tucker said, 'I think I'm having a fight. I'm not sure. But there's a suitcase on the staircase and nobody's putting it back.' And that became an episode."
Heaton also found parallels between what her daily life off camera and what Debra would deal with on screen.
"It was scary the way the Everybody Loves Raymond writers would write exactly what I was going through in my own life," she told the Television Academy Foundation in 2006. "It would freak me out that I would be dealing with the kids' school stuff, or with an aspect of my relationship with my husband, and I'd get the script and it would be right there on the page! I think it's what made the show so successful."
Casting the Barone family
Heaton beat scores of other actors trying out for the role of Debra. In a 2002 interview, Romano revealed what helped her land the part.
"She came in and Phil and I thought this is it, this is her," Romano told the New York Daily News. "Not only do I think she bought it, but the scene calls for the actress to kiss me and she was the only one who kissed me on the lips. So I said, 'She's in, she's dedicated.'"
Roberts also aced heavy competition for her role, and Boyle was given the part of Frank after unintentionally showing up in character due to some irritating parking circumstances.
The casting of Robert, based on Romano's real-life brother Richard, went to Garrett. The stand-up comedian nailed the role despite his height at 6'8″ being a substantial difference from Richard's at 5'10". Garrett even perfectly modeled one of Richard's most infamous quirks of touching food to his chin before he eats.
"Ray's brother does that. Rich really does that, if he's sweating out a Yankees game … out of a nervous thing, he'll touch the remote to his chin," Garrett told the Television Academy Foundation. "He did it with remotes, he did it with food all the time … I think [Everybody Loves Raymond] helped him stop doing it."
Patricia Heaton loves Robert
Though Heaton's character on Everybody Loves Raymond was married to Ray, she had a soft spot for her on-screen brother-in-law.
"I've always felt that Robert was my favorite character," the sitcom star revealed. "He was such a sad sack and I felt so sorry for him. He was so big and so sweet. It was such a funny combination."
Heaton shared that producers initially had a different physical presence in mind when they were searching for the actor to play Robert.
"When they were originally casting this they thought of a very tiny, wiry, angry guy," Heaton recalled. "And they end up with a very tall, big, soft, sweet guy.
As the show's success reflects, Garrett was the perfect choice. "Now you can't picture it any other way," Heaton added.