Patrick Dempsey Dropped Out of High School to Become a Juggler and Magician
Most of us know him as Meredith Grey's Dr. McDreamy on the hit series, Grey's Anatomy, but there is much more to Patrick Dempsey than meets the eye. At 17, he dropped out of high school to tour as a juggler, magician, and unicycle rider. After winning a talent contest In New York, Dempsey got an agent and turned to professional acting. His lover boy movie roles and romantic comedies would make him a teen idol in the late 1980s and lead to dozens more credits in film and television.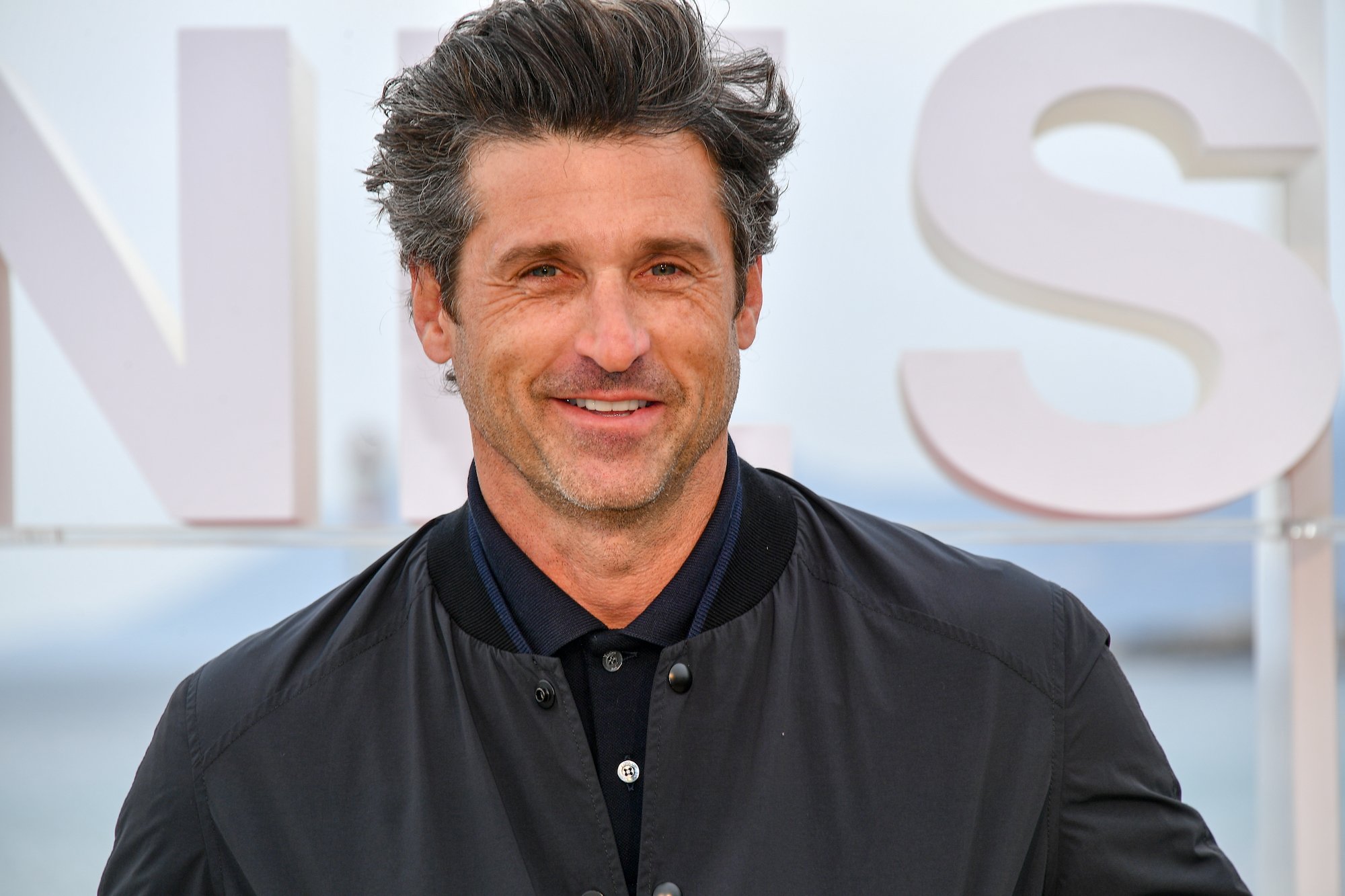 A small-town boy with big dreams
According to Biography, Dempsey is a native of Lewiston, Maine, and the youngest of three children. He was born on January 13, 1966, to insurance agent, William Allen Dempsey, and Amanda Casson Dempsey, who was a school secretary. Entertaining and sports came naturally to him, and from childhood, he aspired to leave Maine to seek his fortune.
As a teen, Dempsey excelled at skiing and hoped that would be his ticket out of small-town America. When he won the state championship in slalom at the age of thirteen, he set his sights on making the US Olympic Ski Team. Unfortunately, a bad fall before an event injured his spine and dealt a blow to his confidence. "I lost something. I never skied with the same speed," Dempsey explained in an interview for Men's Journal. 
His confidence in the classroom was also lacking. The self-professed "horrible student" struggled with dyslexia, a learning disability that makes reading difficult, if not impossible. He still has to memorize his scripts. Ironically, at St. Dominic's Regional High School, Dempsey would learn the non-academic skill that launched his acting career and purely by chance.
Dempsey juggled his way out of Maine
Dempsey learned to juggle because of a power outage in shop class. Power tools are useless without electricity, so the class suddenly had nothing to do. It just so happened that the teacher had been a Vaudeville performer and to pass the time, he asked the class who wanted to learn how to juggle. Dempsey raised his hand. The teacher taught him the three-ball cascade that started it all.
After becoming a professional juggler, Dempsey would go on to do theater, appearing in Harvey Fierstein's Torch Song Trilogy and Neil Simon's Brighton Beach Memoirs. His big-screen debut came in 1985 in Heaven Help Us with Andrew McCarthy. There's no evidence that Dempsey still does magic tricks, but he can still juggle, though he admits he's not as good as he used to be.
He reluctantly demonstrated the three-ball cascade during his interview on E! Red Carpet and Award Shows in 2016. "Oh my god, juggling?" He asked as the interviewer handed him a bag of apples, but Dempsey seemed very much at ease once he got started. "That got me out of Maine," he said. "That was my first job, to juggle, and I went to Cleveland Ohio in 1983 and placed second in the International Juniors Juggling Competition."
Dempsey talks about clown college and leaving home
As clichéd as it sounds, young Dempsey actually tried to run away with the circus.
"I tried to do Ringling Brothers' Clown College and I didn't get accepted," Dempsey said during a laid-back 2019 appearance on the Nite Show in Bangor Maine, in which he also demonstrated his juggling skills. "And the great thing was the questionnaire was like 'How do you feel about small places?' Like, so, you know, how do you get along with people in small places? And then you had to sort of like do this dissertation on that and see how funny you are and if you're claustrophobic. Do you get claustrophobic? And it was all about the clown car. How do you function in a clown car? And you know these are tough questions for a 17-year-old to answer. So clearly, it wasn't my career path."
Though he desperately wanted to leave Maine when he was young, Dempsey loves coming home now and owns a house in Kennebunkport, Maine. "I think, initially, I just wanted to get out of here, like most people … nothing personal," he said to the raucous local audience when they responded with laughter and jeers, "… but as a kid, there was like, I want to go out, I want to see what's happening in the world. I want to travel … it's important to get out and to see the world, get a different perspective, and then come back." Dempsey will return to American television as a ruthless investment banker in the European drama series, Devils on the CW network this fall.