Patrick Dempsey's Recent Instagram Post Brought 'Grey's Anatomy' Fans To Tears
When Patrick Dempsey left Grey's Anatomy in 2015, fans were devastated. The series is heading into season 17, but Grey's fans will always longingly remember the days when Derek Shepherd was still alive. Dempsey's latest Instagram post took fans right back to that moment on June 29, 2020.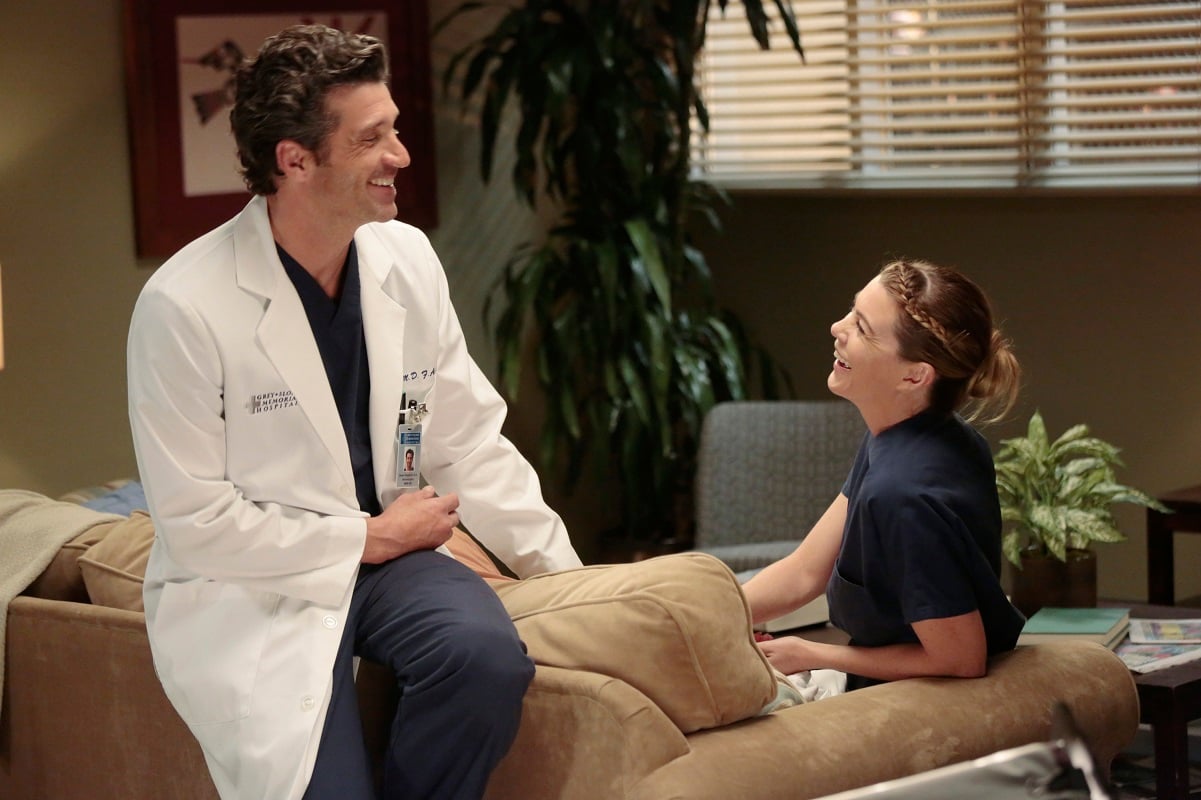 Why did Patrick Dempsey leave 'Grey's Anatomy'?
The 24-episode show brought with it a massive time commitment. Dempsey left Grey's Anatomy in 2015 to focus on his family and his passion for race car driving.
"I'm very grateful for Grey's Anatomy," Dempsey told People. "It's given me the opportunity to do everything. But at the same time, there was a cost."
McDreamy has three children in real life — similar to his family on the show. He wanted to spend more time with his wife, Jillian, his daughter, Talula, and twin boys, Darby and Sullivan.
"I think after a certain period of time, no matter how much money you make, you want control out of your own schedule," Dempsey continued. "It had been long enough. It was time for me to move on with other things and other interests. I probably should have moved on a couple of years earlier. I stayed a bit longer than I should have."
Fans will tell you he didn't stay long enough, but he gives us moments like this one time and again on social media.
Why does Patrick Dempsey's recent Instagram post have fans in tears?
On June 29, 2020, Dempsey shared a photo of himself wearing a mask with an iconic line from the long-running series. 
"It's a Beautiful Day to Save Lives," the actor's caption read. He also included the hashtags, "#WearAMask #COVID19 #YourActionsSaveLives."
Derek said that line on Grey's Anatomy before every surgery. The fan-favorite quote is on t-shirts, coffee mugs, and cell phone covers. Fans miss seeing McDreamy on the show so much that they immediately began responding with comments of love and crying emojis.
"I'm gonna need you to push 1 of epi because I am NOT WELL," one fan wrote.
Others added on Reddit that Dempsey aged like a "fine wine."
How did Derek Shepherd die on 'Grey's Anatomy'?
The episode when McDreamy dies is one that most Grey's Anatomy fans will never forget. The fateful incident happened in season 11, episode 21, and it was titled, "How To Save a Life."
Dr. Derek Shepherd was on his way to Washington to quit the President's brain-mapping project when he pulled over to help after witnessing a car accident. He saved a young girl, her mother, and another couple involved in the crash. Then as Derek is about to leave the scene, he is hit by a semi-truck.
McDreamy was taken to the nearest ER; however, he couldn't speak. As the doctors examined him, Shepherd subconsciously told them that he needs a head CT scan. However, he is rushed right into surgery without one. Dr. Penelope Blake (Samantha Sloyan) wanted to perform a CT but was dismissed by her attending, Dr. Paul Castello (Mike McColl).
By the time the doctors discover that he had a blown pupil, Shepherd realizes he is about to die. The neurosurgeon arrives at the OR too late, and to the dismay of viewers at home, McDreamy was pronounced brain dead. His character will live on in fans' hearts forever.