Patrick Dempsey Proves That Hollywood Hasn't Ruined Him and Fans Find It Dreamy
After starring as McDreamy for over ten years on the longest-running prime-time medical drama, Grey's Anatomy, Patrick Dempsey took time off to spend with his family. Then he went on to act in movies, produce films and will return to the small screen in the political series, Ways & Means. 
He's a well-known star, but he still manages to find time to remain humble. A recent spotting has fans drooling once again over the star who proves that Hollywood hasn't ruined him.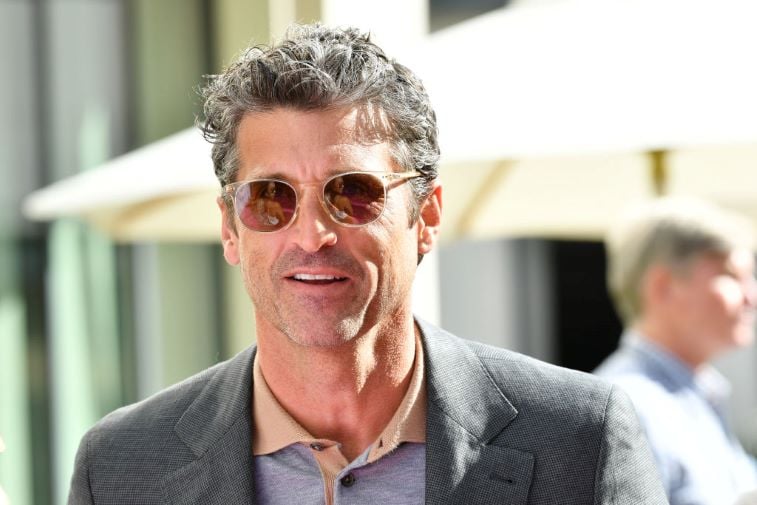 What has Patrick Dempsey done since leaving 'Grey's Anatomy?'
After Dempsey's 2015 departure from the hit medical drama, he took the time to slow down and focus on his family. There were rumors of divorce going around; however, he is still happily married, according to ABC.
He starred in Bridget Jones's Baby alongside Renee Zellweger and Colin Firth as the typical attractive guy. He is most recently known for producing the movie The Art of Racing in the Rain, and Berlin, I Love You. 
His latest endeavor will bring Demspey back to television to star in and produce the show, Ways & Means, according to The Hollywood Reporter. He will play an influential congressional member who has a change of heart and joins the opposing political party to help save Washington.
The former Dr. Derek Shepherd spends half of his time in a small town in East Texas
After leaving Grey's Anatomy, Dempsey also bought a property on Lake Jacksonville, Texas, to be closer to his wife's family. He splits his time between California and Texas. He frequents the local shops and restaurants in Jacksonville. 
One of his favorite restaurants in the small town is Sadler's Kitchen. He gave the business some extra love in 2017 when he shared a photo to his Facebook page. In the pictures, he was enjoying pie with the owner, Jan Gowin. 
The restaurant is known for its homemade dishes such as fried green tomatoes, steak, salads, and of course, pies. It also hosts a weekly farmer's market.
What do fans have to say about Dempsey's love of pie from East Texas?
The picture of Dempsey from 2017 resurfaced recently on Reddit, and fans are going wild, yet again. One fan from the local town is particularly smitten with sightings of Dempsey and how kind he is.
"Her pies are actual heaven," the East Texas fan wrote about Sadler's restaurant. "And not there, but I've seen [Dempsey] out by his lake house a few times, and I always get a courtesy wave. It's a really small town, and we try to give him as much privacy as can be expected. The one time I ran into him out in the wild, he said hello and let me give him a high five."
Other fans were excited to see the pictures of Dempsey acting like a regular guy and supporting a local business.
"I came here to comment about how ridiculously handsome he is and how it's even more evident in like a random selfie instead of on a show with other hot people," another fan on Reddit added.
Many users added how "dreamy" he looks and how he seems like a down-to-earth guy. It looks like these photos will have fans daydreaming no matter how old they are when they resurface again. There is not an official release date for Ways & Means, yet. Look for it coming soon to CBS.
Read more: 'Grey's Anatomy': Are Ellen Pompeo and Patrick Dempsey Friends?