Patrick Dempsey Revealed Why He 'Never Felt Completely Comfortable' in the Film 'Enchanted'
Though Patrick Dempsey is mostly identified with his iconic Grey's Anatomy character, Dr. Derek "McDreamy" Shepherd, the actor also has some successful film credits to his name.
Starring with Amy Adams in the 2007 Disney film Enchanted, Dempsey portrayed straight-laced divorce attorney and single father Robert who comes to the rescue of Giselle (Adams), a princess lost in New York City. The family flick was a hit, though Dempsey revealed the movie was a bit out of his comfort zone.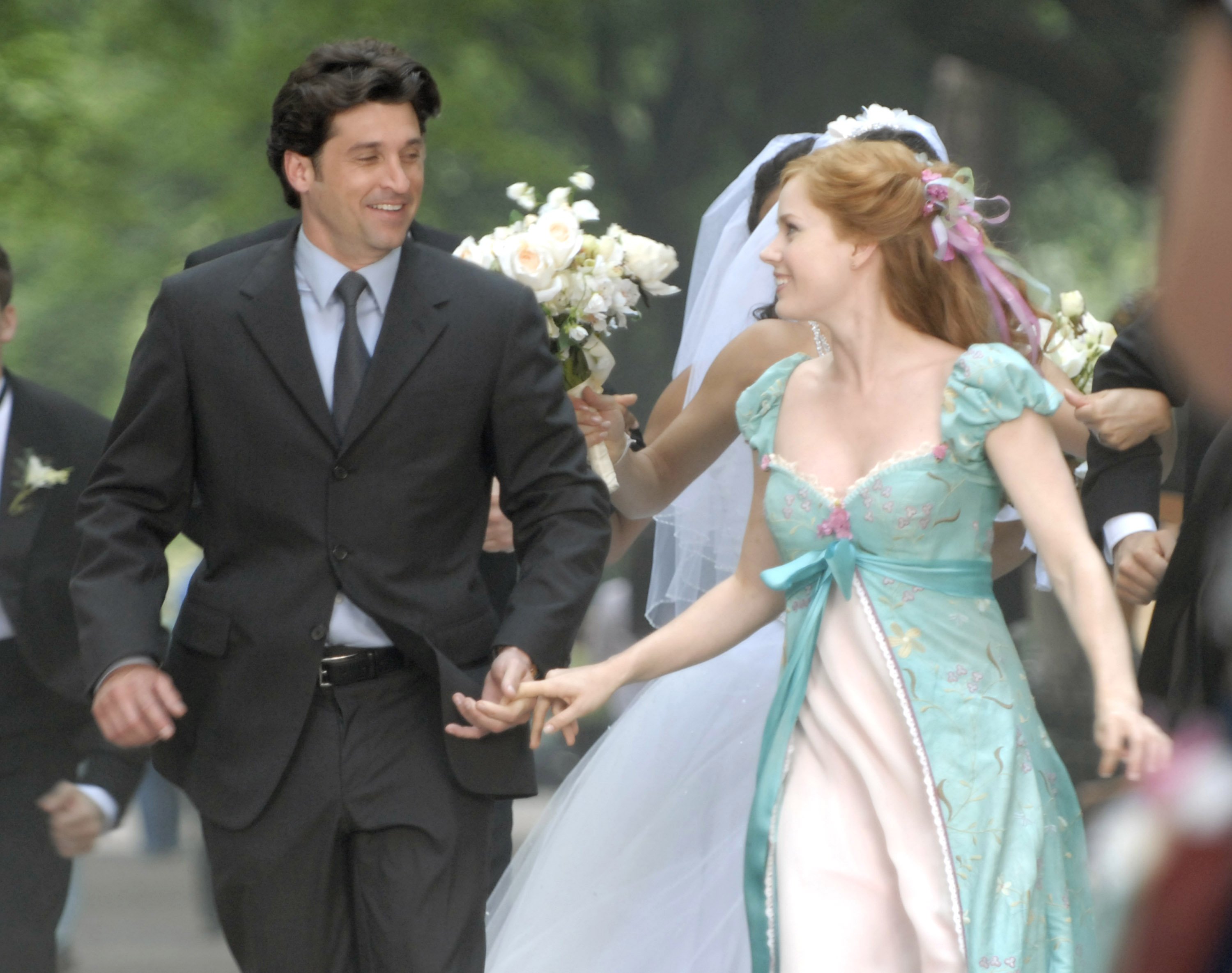 'Grey's Anatomy' alum wanted to do a family film
Playing a role in a film where most actors sing and dance as stereotypical fairy tale characters, Dempsey was the film's foundation of realism. With Robert being the even-keeled yet cynical love interest of Giselle's uber romantic Disney princess, Dempsey's role was a departure from the rest of the cast.
"The hard part is everybody's having a great time over acting and being brilliant, and I had to kind of just drive the narrative, which was challenging," he told Collider in 2007. "That was the most difficult part, but I just wanted to be a part of it because it's hard to find stories that are original and different. Yet there was something about this that was timeless and familiar as well."
As a father of three, Dempsey was drawn to the family-friendly storyline which could appeal to a variety of viewers.
"As a parent, it's a nice family film," the Grey's Anatomy star noted. "Also, it's a good date movie as well… I think the symbolism in it, and the archetypes are really fascinating. It was different, and at the time I thought it was the right move to make, and still do."
Patrick Dempsey was a bit out of his element
Working with animated and computerized animals in Enchanted was a change for Dempsey, where it took a bit of time for the actor to adjust.
"The big thing was like that was the first two scenes were the ones with the rats and the birds," he recalled. "It was like, 'Oh my God, what have I gotten myself into?' … I never felt completely comfortable in the movie, quite honestly. Maybe that works for the character."
Reiterating his uneasiness, Dempsey realized his apparent unfamiliarity in the fairy tale environment may have made his portrayal of Robert more realistic.
"Everybody's so larger-than-life that you're trying to figure out do you have the right tone," the Made of Honor actor explained. "Are you hitting the right beats emotionally and comedically without going over the edge. The more you're, I think, honest, the better it is for people to come in and then sort of see the world through Robert's eyes. I think that's how people start to react, and that was really challenging. … but I never felt comfortable, it was always sort of kind of strange stylistically."
'Enchanted' sequel?
Rumors have been swirling for years of an Enchanted sequel, where a working title of Disenchanted has been thrown into the mix. Dempsey was open to the idea of a second installment when the original film released.
"I think it would be fun to explore, yeah, as long as the stories are good," Dempsey commented in 2007. "If we can come up with a really good story that's, I think, meaningful… has a lot of depth to it, I think certainly it would be fun. I think there's room for improvement certainly, always."
While a script has supposedly been in the works for several years and the principal cast members willing to sign on, Dempsey still seemed open to the idea in 2018.
"I think it's such a beloved movie we need to make sure it's right before we move forward," he said, as reported by Entertainment Tonight. "And certainly, Amy was remarkable in that film and she's an incredible actress and James Marsden as well. We'll see, I hope it can live up to what we did originally, that's the important thing. If it happens, then we do it."