Patrick Dempsey Says This is His Favorite Episode of 'Grey's Anatomy'
Out of all the "Grey's Anatomy" episodes, Patrick 'McDreamy' Dempsey reveals this one as his favorite.
Diehard fans of ABC's hit series Grey's Anatomy still feels the loss of Dr. Derek 'McDreamy' Shepherd, portrayed by Patrick Dempsey. The character was killed off the show after 11 seasons of playing the handsome neurosurgeon and lifelong love of Meredith Grey (played by series matriarch Ellen Pompeo).
After serving in the role for years and being in countless episodes, the Grey's alum selected this one episode as his top pick.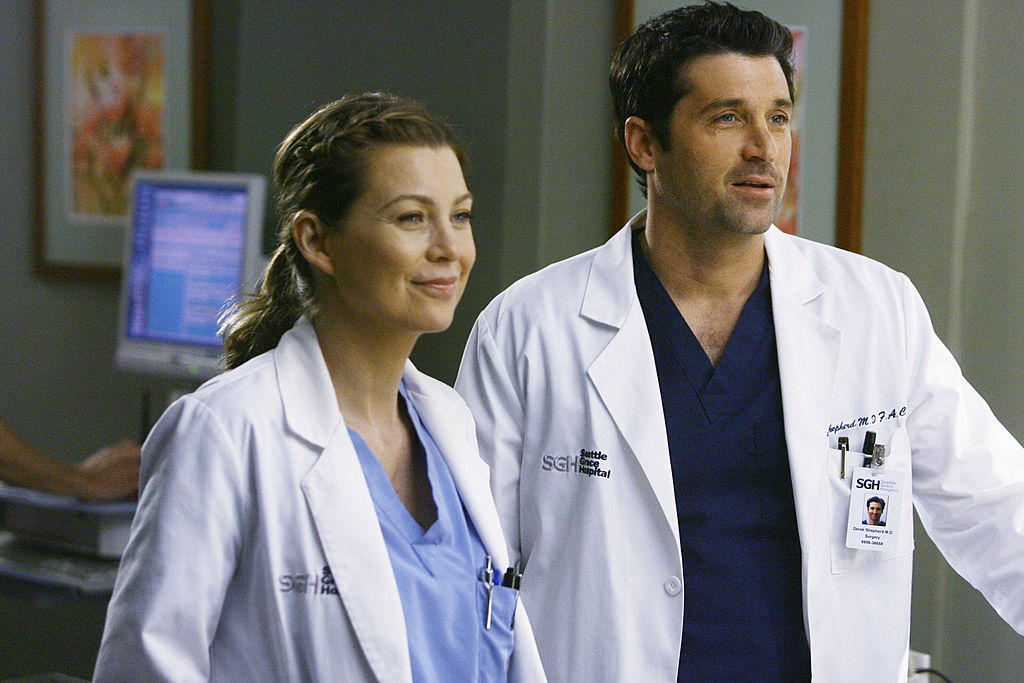 Letting go of 'McDreamy'
Dempsey became an instant heartthrob when the show launched in 2005, quickly becoming a fan favorite. While he acknowledged the fame the medical drama brought him, Dempsey revealed that there was a downside to the demanding time commitment.
"I'm very grateful for Grey's Anatomy," the father of three told People in 2016. "It's given me the opportunity to do everything. But at the same time, there was a cost. I think after a certain period of time, no matter how much money you make, you want control out of your own schedule."
Due to the popularity of his character and the challenge of writing the favorite doctor off the show in an acceptable manner, the end of 'McDreamy' was kept under wraps. "It was clear we were both ready. But we kept it very quiet," Dempsey revealed. "I knew he was going to be gone, but I didn't know how she was going to handle it. Shonda just said, I'm going to do it in a really good way and she did her thing."
Despite being sad to leave his co-stars, the actor knew it was time for a new challenge. "It had been long enough. It was time for me to move on with other things and other interests," Dempsey said. "I probably should have moved on a couple of years earlier. I stayed a bit longer than I should have."
Focusing on marriage and family
Dempsey and his wife Jill Fink briefly separated after 15 years together in January 2015. They soon decided to stay together and work on their marriage.
"You've got to keep at it. You've got to communicate, and stay open and not get lazy," Dempsey said in 2016, according to Cosmopolitan U.K. "And not give up… And we both wanted to do that work. That's where it started. It's always destabilizing when you're potentially breaking up a family or you have a big section of your life that's ending."
With the help of marriage counseling, the couple was able to give their relationship the attention it needed. "I [learned] to prioritize. Our union has to be the priority. I wasn't prepared to give up on her and she wasn't either. We both wanted to fight for it," the Grey's alum said. "Jill and I decided it was time to work on our issues and improve. We wanted to be role models for our kids like, okay, if you have differences, you can work them out."
The actor is clearly enjoying his life post-Grey's, spending more time with his wife and children. "I was so happy to be riding a chair life in a snowstorm with my kids," Dempsey told People of an earlier ski trip in 2016 with his family. "I was really grateful to have the time to just sit down and enjoy stuff like that. I'm definitely more relaxed now. And happier too."
Number one episode … literally
When promoting his film Bridget Jones' Baby in 2016, Dempsey was asked to pick his favorite episode of the long-running medical drama. "That's hard," he said during a Facebook Live interview with Cosmpolitan U.K. "There were 250 episodes I was in over 10 years."
Dempsey revealed the very first episode was first in his heart. "I have to say my favorite really was the pilot because we didn't know what was going to happen, and then there was that sense of discovery," he said. "When I saw it for the first time, I thought the music was incredible and it was fun to be a part of such a strong ensemble. That was special. That first season was really remarkable."
According to Entertainment Weekly, he expressed the same sentiment the prior year right after his last episode on the show. "The pilot was great," he said in April 2015. "And then just the discovery of what was happening. I couldn't believe how it came together. And the bands that came on, and the emotional impact the music had on the show. Everybody had great moments. You realize how powerful an ensemble can be, and it was the collective that made it successful, not one individual."
After reading Dempsey's comments, Grey's Anatomy fans may find themselves revisiting the episode that kicked off one of today's hottest shows!