Patrick Dempsey Will Return for 'Enchanted' Sequel
Time to head back to Andalasia! 2007's Enchanted had many fans singing melodies like Amy Adams' Giselle when she wound up with her true love played by former Dr. McDreamy, Patrick Dempsey.
It had all the makings of happily ever after. Or did it? Disney has plans to revive the fairy tale film for its streaming service, and Dempsey is slated to appear in the new chapter.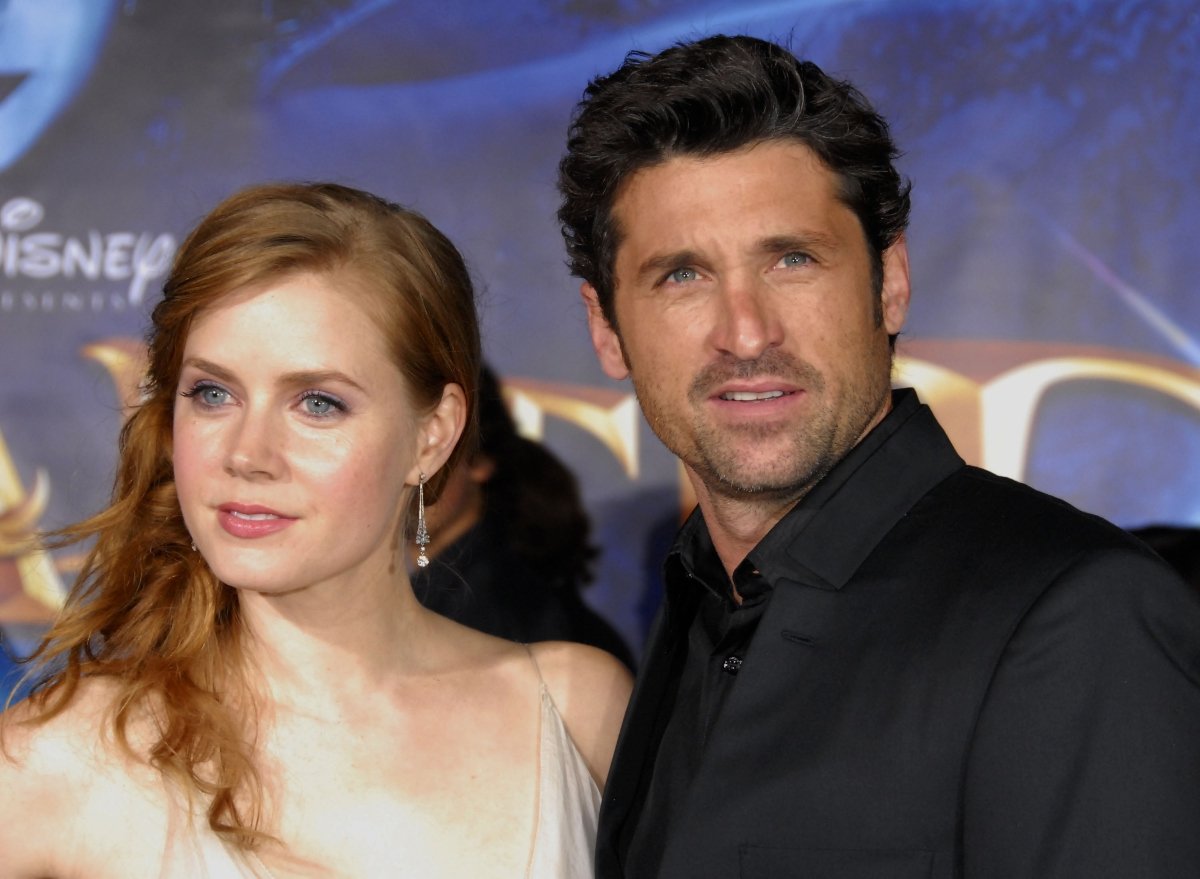 'Enchanted 2' heading to Disney+
Disenchanted is an unexpected sequel to the fun, campy, and beloved Enchanted that starred Dempsey, Adams, James Marsden, and Susan Sarandon.
Disney made the official announcement during its Investor Day event in December 2020, and word soon traveled that Adams would be reprising her role as the chirpy and lovable Giselle.
But instead of dreaming of her true love's kiss, the character is asking herself an existential question about "happily ever after" 10 years later. Director Adam Shankman previously shared the news about the sequel (and Hocus Pocus 2) in March 2020 when he posted a photo of its script on Instagram.
"Thanks with all of my heart dear @disney. Looks like Il be working on a looooooottttt of magic for awhile… I feel incredibly honored and humbled to be guiding forward these two Disney crown jewel legacies," Shankman wrote.
"My only hope is to honor those who came before me and build something new and exciting, as I desperately try to not let down the fans and enchant the new initiates!" he added.
The film is supposed to take viewers back to the animated realm of Andalasia as well as the real world. Although no official release date is available, fans are looking forward to the film dropping on Disney+.
Patrick Dempsey confirmed his return
Patrick Dempsey is on deck to come back as Robert, the once-cynical single dad lawyer who fell for Giselle's charms. The actor recently made waves after popping up on Grey's Anatomy following his character's death in season 11, and he's pulling another surprise with the Disenchanted reveal.
Dempsey appeared on Good Morning America and took a moment to talk about the original movie and part 2. "Amy Adams was so amazing in that film," he said. "It was a fun project to be a part of," added Dempsey.
He said he received the script for the new Disney+ movie and is going through the notes. "There's talk that we'll start shooting that in the spring, which is exciting," Dempsey shared.
His casting is one confirmed rumor, and some fans are wondering if Marsden's speculated appearance will also come to fruition.
Giselle saw Prince Edward last when he fell in love with Idina Menzel's Nancy, and they married in Andalasia. Further, super fans wouldn't mind seeing what Rachel Covey's Morgan has been up to.
How to watch the original 'Enchanted'
It will be some time before Disenchanted arrives on Disney+, but in the meantime, viewers can stream the first movie. Though Enchanted is a Disney film, it's not yet available on Disney+. Amazon Video, Vudu, Apple, Google Play, and YouTube are all options for renting it online.