'Better Call Saul': Patrick Fabian Describes 'Existential Dread' of the Show Ending
'Better Call Saul' is approaching its ending, and Patrick Fabian admitted he felt some 'existential dread' thinking about what comes after season 6.
Better Call Saul is ending with season 6, and that's left some of the show's cast members wondering what's next. During the premiere for the final season, Patrick Fabian described the "existential dread" of bidding farewell to Better Call Saul — especially with all his colleagues moving on.
Patrick Fabian compared 'Better Call Saul' Season 6 to high school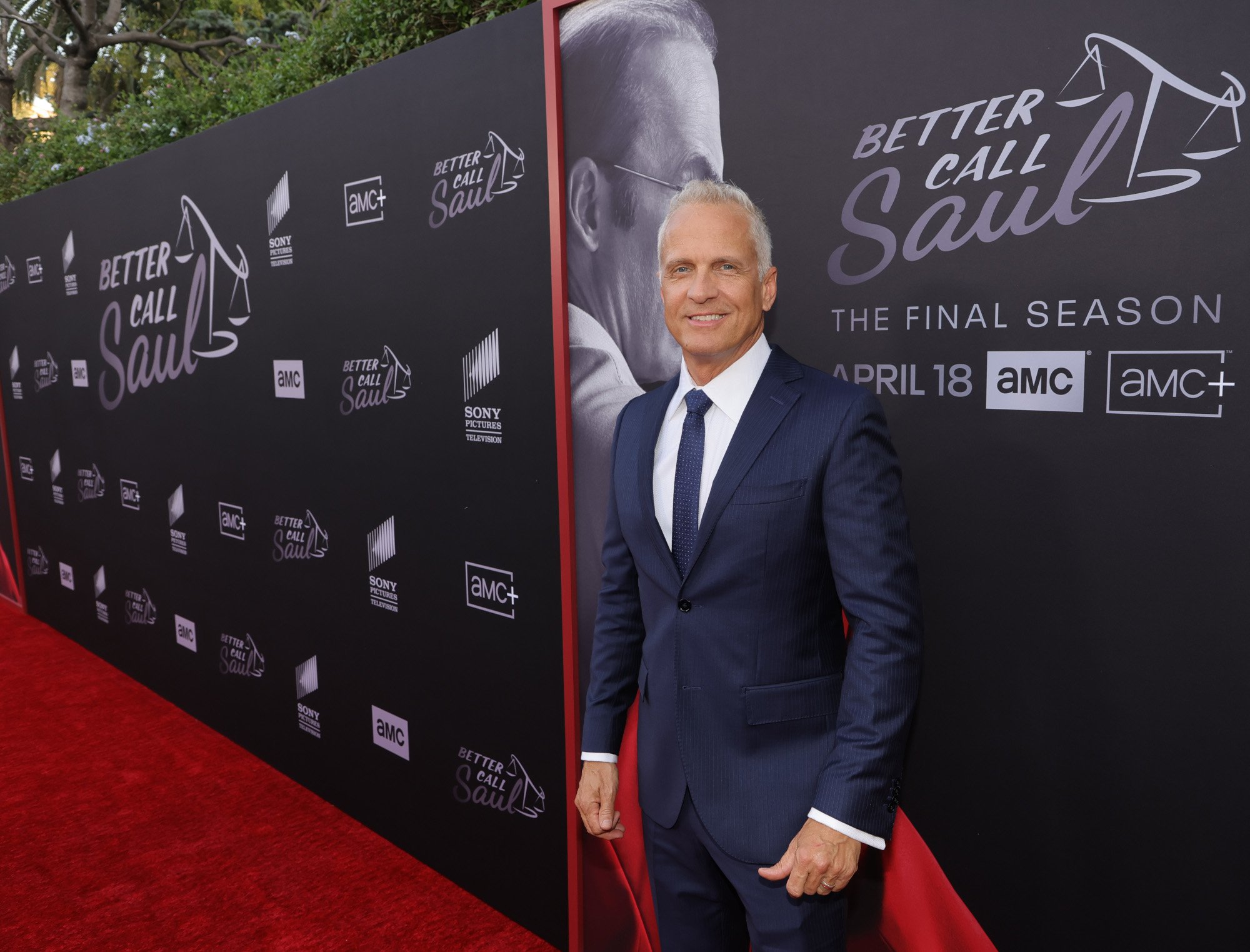 Better Call Saul Season 6 kicks off on April 18, and the show's ending has the cast feeling bittersweet. While some stars — like Michael Mando — are satisfied with where they left their characters, others are still coming to terms with saying goodbye.
Patrick Fabian, who plays Howard Hamlin in the AMC series, spoke with Variety about leaving Better Call Saul behind. The 57-year-old actor compared the experience to finishing high school. When asked about when it "hit him" that this was the last hurrah, he admitted reminders were everywhere:
"It was like the senior year of high school, right? First, you're like, 'Yay, we're all back together again! Isn't it really fun?' And then you start going to places in Albuquerque and whatnot, and we're like, 'Oh, is this the last time we're going to be here? Is this the last time we're going to be at this restaurant, the last time we're going to hike up this mountain, the last time we're going to be on this particular set?"
That's a feeling many can relate to, whether it's because of high school or some other big life change. And after seven years of working on the Breaking Bad prequel, it's no surprise cast members are feeling the impact of leaving it behind. Fabian even described feeling "existential dread" over what comes next.
The 'Better Call Saul' star feels 'existential dread' about what comes next
Doubling down on his comparison between Better Call Saul Season 6 and high school, Patrick Fabian also revealed he felt "existential dread" approaching the show's ending — especially as his fellow cast members moved on to other projects. He recalled what that was like, telling Variety:
"Well, because I'm in a show that has Bob Odenkirk and Giancarlo Esposito and Rhea Seehorn, what it felt like was they were all getting notices like, 'Hey, I got accepted to Yale, I got accepted to Harvard,' and I was the guy who was still opening the mail saying, 'Do I have to apply to get into community college?' So, there was an existential dread as well."
According to Fabian, even his parents were wondering what he was going to do after the finale. However, he's enjoying everything he and his colleagues have accomplished before worrying about the future. And to be fair, Better Call Saul Season 6 needs to air before fans say farewell to the cast for good.
What's in store for Patrick Fabian's character in season 6?
Patrick Fabian may not know what comes after Better Call Saul, but fans are focused on what happens to his character in season 6. Howard Hamlin doesn't appear in Breaking Bad, so his fate remains up in the air heading into the final season. Kim Wexler (Rhea Seehorn) made it clear she has it out for him at the end of season 5. That sets up an intriguing dynamic for the final episodes.
If Kim truly does intend to go after Howard, the character could be in more danger than fans expected. The world of Hamlin, Hamlin, & McGill always seemed much safer than the circles Jimmy ran in. Could that change as we approach the ending? Only time will tell.
Better Call Saul Season 6 premieres on April 18, 2022.