Patrick Mahomes: 8 Things You Didn't Know About the Kansas City Chief's Star QB
Along with his professional success, Kansas City Chiefs fans have witnessed Patrick Mahomes become a husband and a father in the past year.
Patrick Mahomes was a controversial draft pick for the Kansas City Chiefs in 2017. Five years later, Mahomes is one of the highest-paid players in the NFL and that fan doubt is long gone. He's got a Super Bowl ring after leading the team to their first championship in 50 years, plus an MVP trophy. He's also made the Chiefs one of the most dominant teams in the league.
Along with his professional success, fans have witnessed Mahomes become a husband and a father in the past year. But there's still a lot they don't know about this standout franchise player. Here are eight things you didn't know about Patrick Mahomes.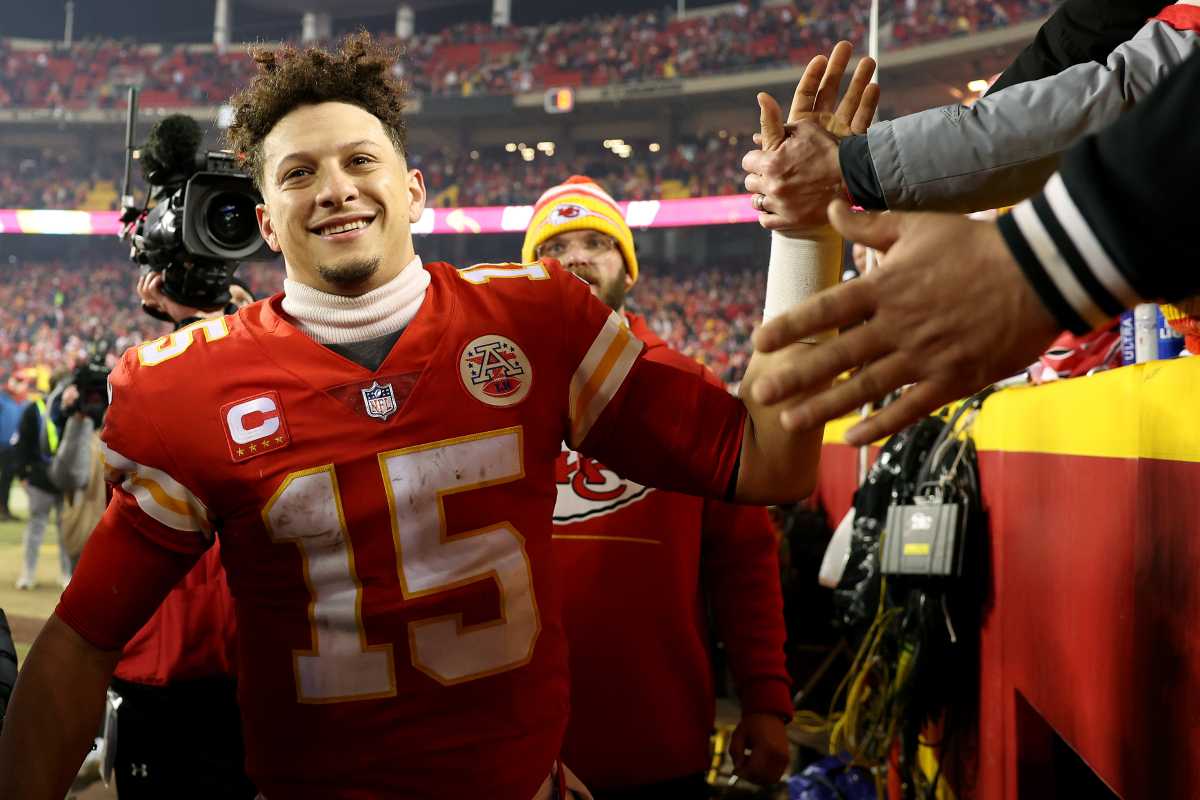 1. Patrick Mahomes is the son of a professional baseball player
Patrick Mahomes Sr. was a pro baseball player between 1992 and 2003, and he played for the Minnesota Twins, Boston Red Sox, New York Mets, Texas Rangers, Chicago Cubs, and Pittsburgh Pirates.
This experience gave the younger Mahomes a glimpse into the life of a professional athlete, and the daily grind that comes with it.
2. The Kansas City QB excels at more than just football
Mahomes was a five-star prep quarterback while attending Whitehouse High School in Whitehouse, Texas. But he was also a multi-sport athlete in high school, playing both basketball and baseball.
During his senior year, Mahomes was a standout pitcher who threw a no-hitter with 16 strikeouts. And he was named the 2013-14 Max Preps Male Athlete of the Year.
3. He could have followed in his father's footsteps
Mahomes is such a good athlete — and had such an impressive high school career on the baseball diamond — that he had options going into college. He received numerous scholarship offers for baseball and football. But, he also had the opportunity to follow in his father's footsteps and play pro ball.
The Detroit Tigers drafted Mahomes in the 37th round of the 2014 MLB Draft when he was a senior. But instead of signing with the Tigers and pursuing a career in baseball, he opted to play football at Texas Tech.
4. Patrick Mahomes learned his work ethic from watching All-Stars
Mahomes was at the ballpark as much as possible when his father was in the majors, and he says he learned his work ethic from watching some of the game's biggest stars. "You saw All-Stars working just as hard as guys who just got there," Mahomes told Sports Illustrated .
"I remember Alex Rodriguez being at the stadium three or four hours before practice started, just hitting off a tee. Then you see Derek Jeter taking ground balls all day, and you're like, these guys, they don't have to be doing this. They're the best at their profession, but at the same time, they want to be better. You understand that you have to work that hard, no matter what level you are."
5. He got his nickname from his dad
Mahomes Sr. could tell his son had some special skills and ability growing up, which led to the nickname "Showtime." Which after his Super Bowl victory and MVP trophy, seems quite fitting.
6. Patrick Mahomes was robbed at gunpoint during his rookie year
Mahomes' pro football career got off to a rough start in 2017 when he attended a baseball game in Texas with his future wife Brittany Matthews and two friends. After dropping off Matthews and friends, Mahomes was robbed at gunpoint and had his wallet stolen. The suspect was later apprehended and sentenced to 12 years in prison.
7. He's still involved with professional baseball
Mahomes may have opted to play football professionally over baseball, but he's still involved with the MLB. After signing the largest contract in sports history — worth more than a half-billion dollars — Mahomes purchased an ownership stake in the Kansas City Royals.
"I'm honored to become a part owner of the Kansas City Royals. I love this city and the people of this great town. This opportunity allows me to deepen my roots in this community, which is something I'm excited to do," Mahomes said in a statement, per Insider.
8. Patrick Mahomes really loves ketchup
Mahomes has been vocal about his love of ketchup, telling KCSP 610 Sports Radio that he puts on everything — including his Thanksgiving turkey. The Kansas City Chiefs quarterback loves the condiment so much that he monetized it by signing an endorsement deal with Hunt's.