Patrick Mahomes Describes How He's Feeling After Crushing Super Bowl Loss
Prior to the first snap, Super Bowl 55 generated high expectations as the stage was set for a great game. The matchup between the Tampa Bay Buccaneers and the Kansas City Chiefs featured the game's GOAT, Tom Brady, under center and the defending champ's quarterback, Patrick Mahomes, who may also be in that "great" conversation one day.
In the end, the Bucs outperformed the Chiefs and the world watched as Brady hoisted the Lombardi Trophy for the seventh time in his career. So how does Mahomes feel following the loss and what does he think about the officiating during the game that some, including his mother, questioned.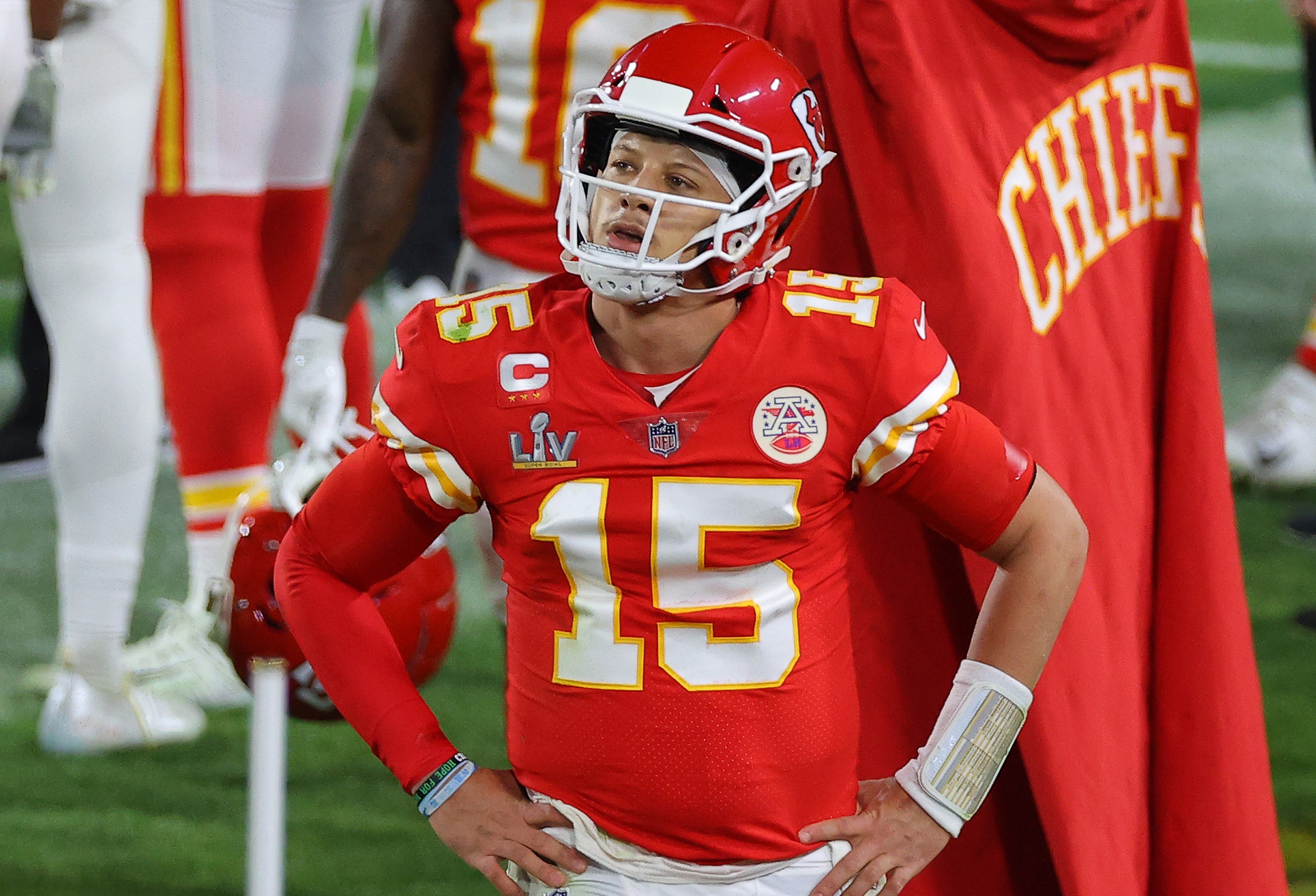 What the mood in locker room was like at half time
The morning after the 31-9 loss, Mahomes did his weekly guest spot on KCSP 610 Sports Radio's The Drive and revealed what the mood was like among his teammates when they went into the locker room at halftime down 21-6.
"Honestly, we had the same feeling we always do: when we're down, we're gonna find a way to come back and win," Mahomes said. "The feeling was pretty positive. I thought we had a good chance of coming back out there and starting off and trying to score a touchdown that first drive back. We ended up getting a field goal and they scored and we were just battling the rest of the game after that."
Does he think the officiating affected the outcome?
During the game, social media lit up with questions about some of the referees' calls. Even Mahomes' mother, Randi, referenced it in a tweet where she tagged Brady's wife Gisele Bündchen. The signal caller, however, doesn't believe the officiating affected the outcome.
"No, I didn't [think so]. It goes both ways," Mahomes said. "Stuff like that happens. Obviously, it didn't happen in our favor in this game and it's hard to take, but that stuff evens out over time.
"I thought the defense played extremely hard. [They] held us in the game as long as the possibly could and that call happened. Obviously, I didn't like it at the time but that stuff happens in the league."
How Mahomes is feeling after the loss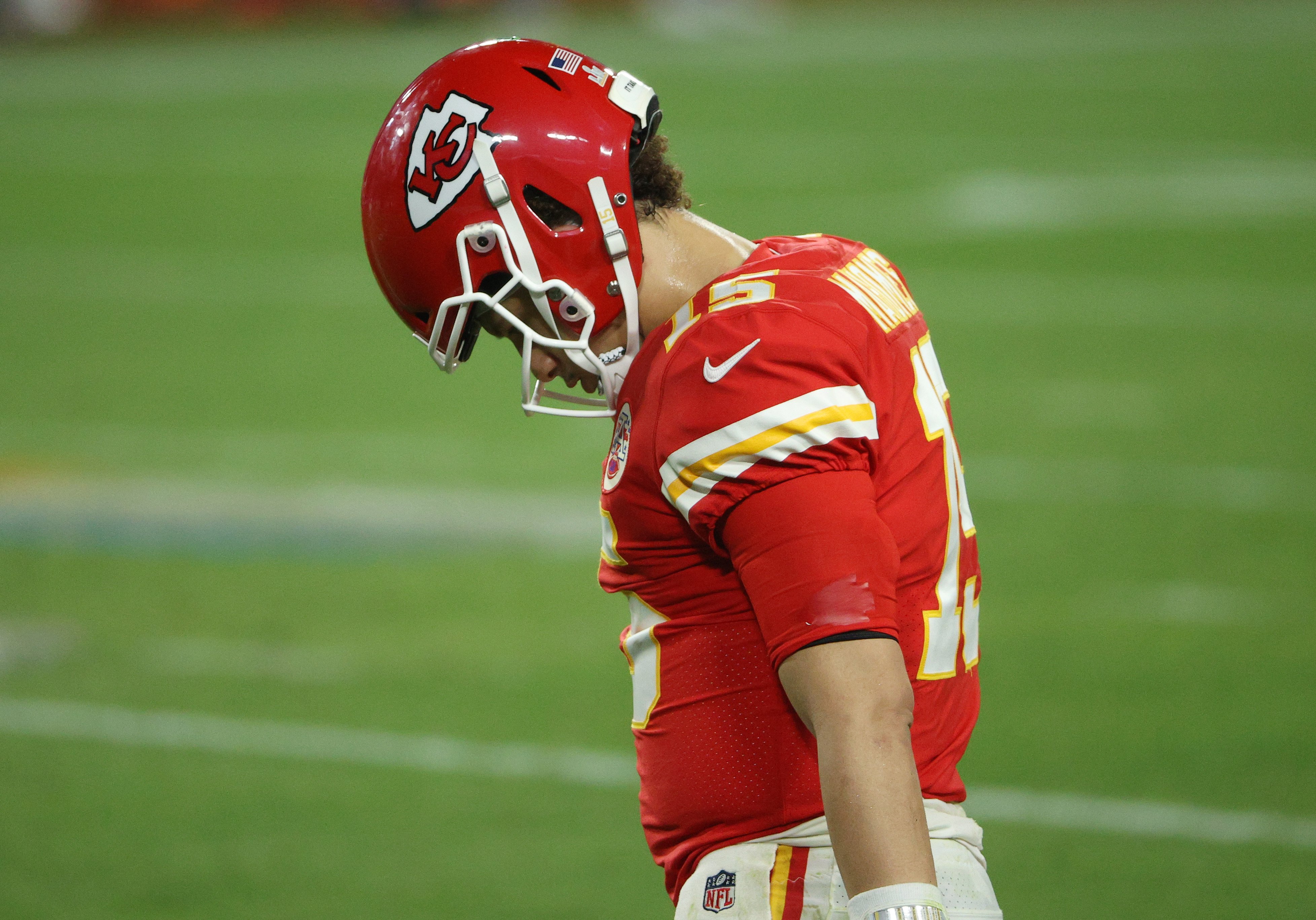 Last season, Mahomes led his team to its first Super Bowl in 50 years but it wasn't meant to be this year. Now having some time to absorb the loss and reflect, the athlete was asked how he's feeling the day after.
"Just like I do after a lot of games except for the fact that we lost the Super Bowl. Mentally it hurts but physically [I feel] just like I usually do," he told show hosts Carrington Harrison and Sean Levine.
He added, "I think with time you have a lot better perspective of how special the season was but the ultimate goal was to win another Super Bowl and we fell short. So now it's about getting better for next season."