Patrick Mahomes Endorsements: From Adidas to Private Planes the Kansas City Chief's Star QB Is Making Tons of Cash Off the Field
Kansas City Chiefs quarterback Patrick Mahomes has become the most marketable player in the NFL during the past two seasons. And his bank account proves it. Yes, Mahomes is making millions on the field.
Last summer, he signed the biggest contract in NFL history last summer for $503 million over 10 years. But he's also making a ton of cash off the field thanks to his multiple endorsement deals.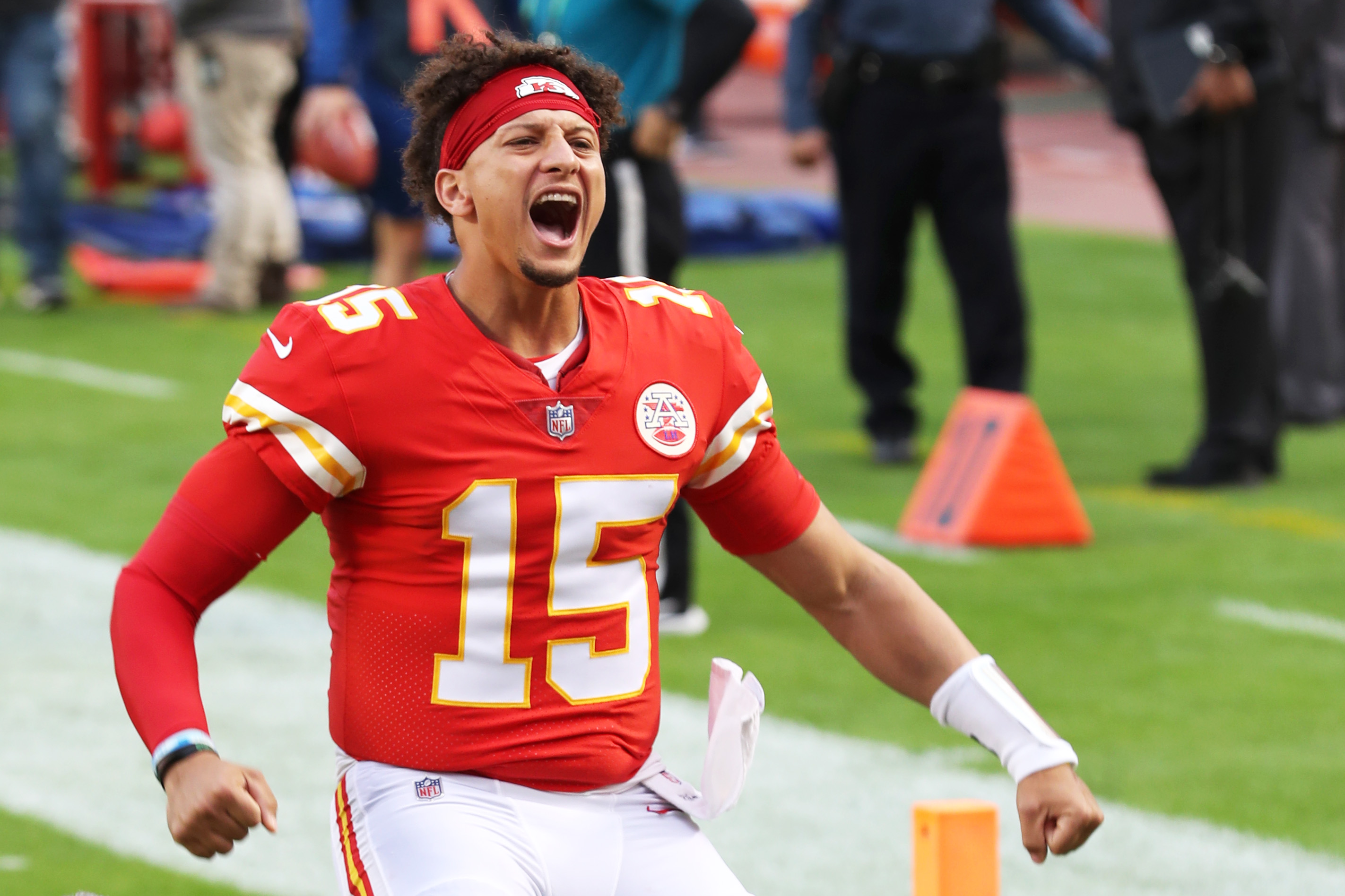 Patrick Mahomes has become the face of the NFL in less than 3 seasons as a starting QB
Mahomes is only in his third season as the starting quarterback for the Kansas City Chiefs. But, he's already become the face of the franchise – and the league itself. In 2018 he won the MVP award, thanks to his incredible stats and thrilling play style.
The following season, Mahomes led the Chiefs to their first Super Bowl victory in 50 years. And, he became the youngest quarterback in NFL history to be named the game's MVP. This led to his jersey and licensed merchandise being the NFL's best-seller for the 2019 season, topping Tom Brady.
Before his Super Bowl victory Mahomes already had national sponsorships with Adidas, Oakley, Head & Shoulders, State Farm, Bose, DirecTV, Essentia Water and Electronic Arts.
After Super Bowl XLIX, Mahomes carried on the traditional "I'm going to Disney World" deal after winning the championship and MVP trophy. Which actually included a trip to the Florida amusement park.
The Kansas City Chiefs quarterback didn't get cash for his first endorsement deal post-Super Bowl
Mahomes waited a few months before making his first post-Super Bowl endorsement deal with BioSteel Sports Nutrition. One month after signing his historic contract, the 25-year-old received an undisclosed equity stake in the brand instead of cash.
"I'm invested in the future success of BioSteel," he told Forbes. "It is something that is authentic to me and something that I believe in because they are doing it the healthy way."
RELATED: Patrick Mahomes or Tom Brady — Which Super Bowl QB Has a Higher Net Worth?
Mahomes discovered BioSteel through his longtime trainer, Bobby Stroupe. They have worked together since Mahomes was just a tiny fourth-grader in Tyler, Texas. The play-caller said that he enjoys their protein products. And he always makes sure to get his Sports Greens before every workout. This is because he still doesn't eat "a ton of vegetables."
BioSteel also has endorsement deals with Dallas Cowboys running back Ezekiel Elliott, New York Yankees shortstop Glebyer Torres, and Edmonton Oilers center Connor McDavid. The company also has partnerships with the Brooklyn Nets and Barclays Center.
Patrick Mahomes studied the business practices of 3 NBA stars
Mahomes has been working with Oakley since 2019. But in January 2021, he took that partnership to the next level by launching his own line of Oakley eyewear, the Patrick Mahomes II Signature Series.
The custom-designed frames feature a red color theme for the Chiefs, as well as his alma mater Texas Tech. There is also an etched lens with II for Mahomes, since he and his father have the same first and last name. There's also a unique print that references Mahomes' "Showtime" nickname.
This brand move is similar to how Nike custom-designed shoes for LeBron James, and that's no accident. Mahomes says that he has studied the business practices of James, Michael Jordan, and the late Kobe Bryant to learn "how they got to where they are at."
"I'm trying to formulate a plan where I can take those next steps off the field," Mahomes said.
Patrick Mahomes and the Kansas City Chiefs face off against Tom Brady and the Tampa Bay Buccaneers in Super Bowl LV on Sunday, February 7 on CBS.