Patrick Mahomes Fiancée Brittany Matthews Confirms He Was Ready for the Cleveland Browns Before He Even Knew He Was Playing Them
Kansas City Chiefs quarterback Patrick Mahomes knows how to prepare for a big game. And it doesn't matter who his opponent is. Ahead of the AFC divisional round playoff against the Cleveland Browns, Mahomes fiancée Brittany Matthews has confirmed that the Super Bowl MVP was ready for the Browns and Baker Mayfield before he knew he was playing them.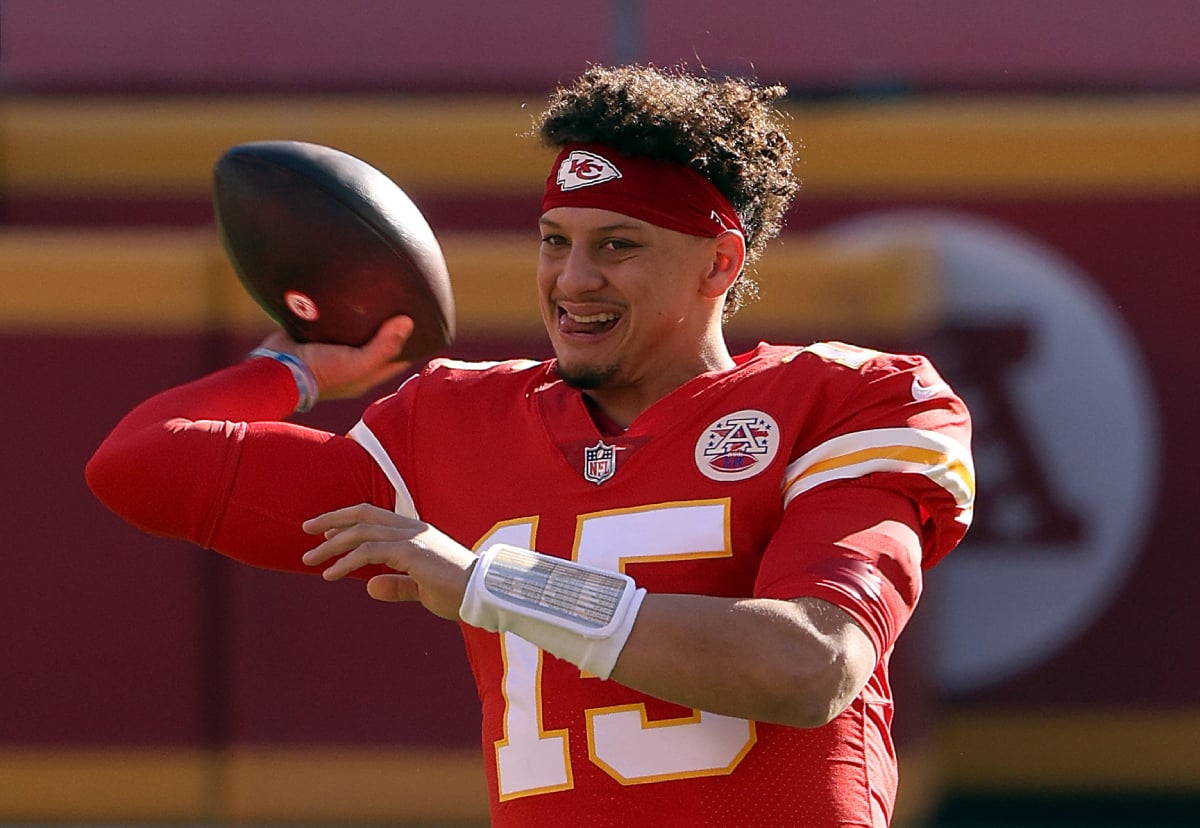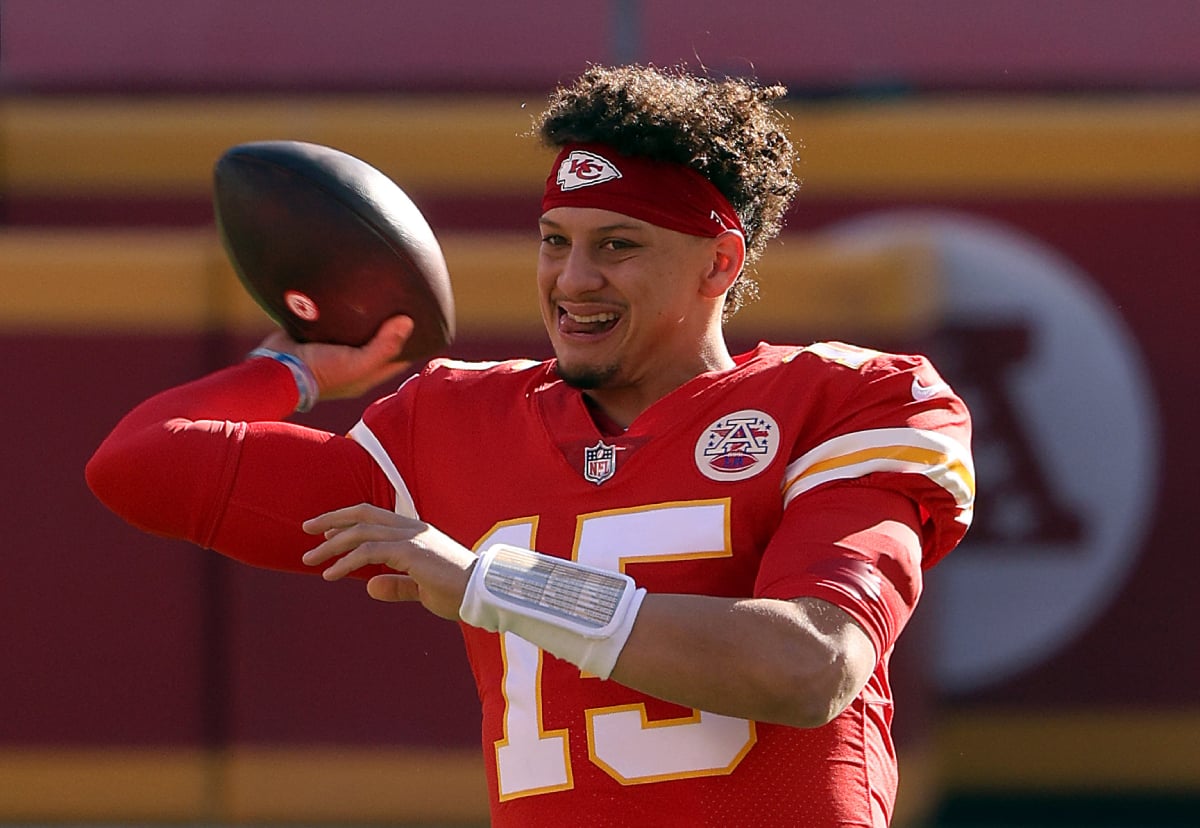 Patrick Mahomes lost to Baker Mayfield twice in college, but the tables have turned in the NFL
Mahomes and Mayfield are both young quarterbacks. But they have a lengthy history that dates back quite a few years. Back in 2013, Mayfield was Mahomes' host during his official recruiting visit at Texas Tech.
Yahoo Sports columnist Dan Wetzel recently highlighted this fact when he tweeted, "When Patrick Mahomes took his official recruiting visit to Texas Tech, his host was … Baker Mayfield. They meet next week in the NFL playoffs."
Mayfield ended up leaving Texas Tech in December of that year and transferred to the University of Oklahoma. He would end up facing Mahomes twice during his college career, and he beat him both times. Including one record-shattering game when Mahomes and Mayfield threw the most combined passing yards ever in a college football game – 1,279.
But things have changed in the NFL. In the one pro matchup between the former Big 12 stars, Mahomes got the better of Mayfield. In November 2018, the Chiefs beat the Browns 37-21.
"He's gotten me so far in the league so I have to see what I can do,'" Mayfield told Cleveland.com.
Baker Mayfield says the Kansas City Chiefs quarterback is 'an incredible athlete'
The Cleveland Browns quarterback is very aware of just how good Mahomes is. For starters, Mayfield says that Mahomes has "everything you could possibly want" when it comes to physical attributes.
"His arm strength is unbelievable, but just the different arm angles and things he is able to do – I know people talk about his no-look passes and all of that – but to be able to change his arm angle, you can see why he was such an incredible athlete in baseball and basketball, as well," Mayfield said.
He went on to say that Mahomes is able to do a lot of things that most quarterbacks can't. Mayfield described the Chiefs QB as "extremely smart" and "intelligent." And, he says that Mahomes basically sat out his rookie season and "just took everything in" and picked up the system.
"You can just tell guys want to play for Patrick, but when he's on top of his game like he is mentally, that pushes those guys even more," Mayfield said.
Patrick Mahomes prepared a 'whole notebook' for his four possible playoff opponents
According to Arrowhead Pride, when the Chiefs had their bye week during the first round of the playoffs, Mahomes was still hard at work. The QB knew that he had four possible opponents in his next game – the Tennessee Titans, the Baltimore Ravens, the Cleveland Browns, and the Indianapolis Colts.
Despite not knowing his exact opponent, Mahomes started his prep by creating an entire notebook for each team. And when it was clear that the Chiefs would be going up against the Browns, Travis Kelce says that Mahomes showed up to practice with "a whole notebook ready for the Cleveland Browns."
"Right when the bye week started and we knew who the seeds were… I took a day where I watched each team, about four or five games of each team and just trying to get a general feel of what the defense is presenting, what the offenses are doing to try to attack them from different teams, different offenses," Mahomes said.
The Texas native went on to say that he had a day's worth of film on the Browns. He was able to look back at that and his notes so he could see "how it presents to us."
When Arrowhead Pride tweeted their story about Mahomes' playoff preparation, the QB's fiancée co-signed the report.
"I can confirm this," Matthews wrote.
The Kansas City Chiefs will face the Cleveland Browns on Sunday, January 17 on CBS.