What Patrick Mahomes Thinks About Hosting 'SNL'?
Patrick Mohomes weighs in on the PB&J debate and if he's open to hosting 'Saturday Night Live' in the future.
Many people associate Saturday Night Live hosts with actors, comedians, and musicians but the comedy-skit series has also had plenty of athletes take on hosting duties over the years too. In fact, a number of NFL players have said yes to hosting the show after having acting cameos or appearing in commercials. Kansas City Chiefs quarterback Patrick Mahomes, who has been in plenty of ads since he came into the league, was recently asked about hosting one day.
Here's what he had to say about that as well as his thoughts on the all-important PB&J debate.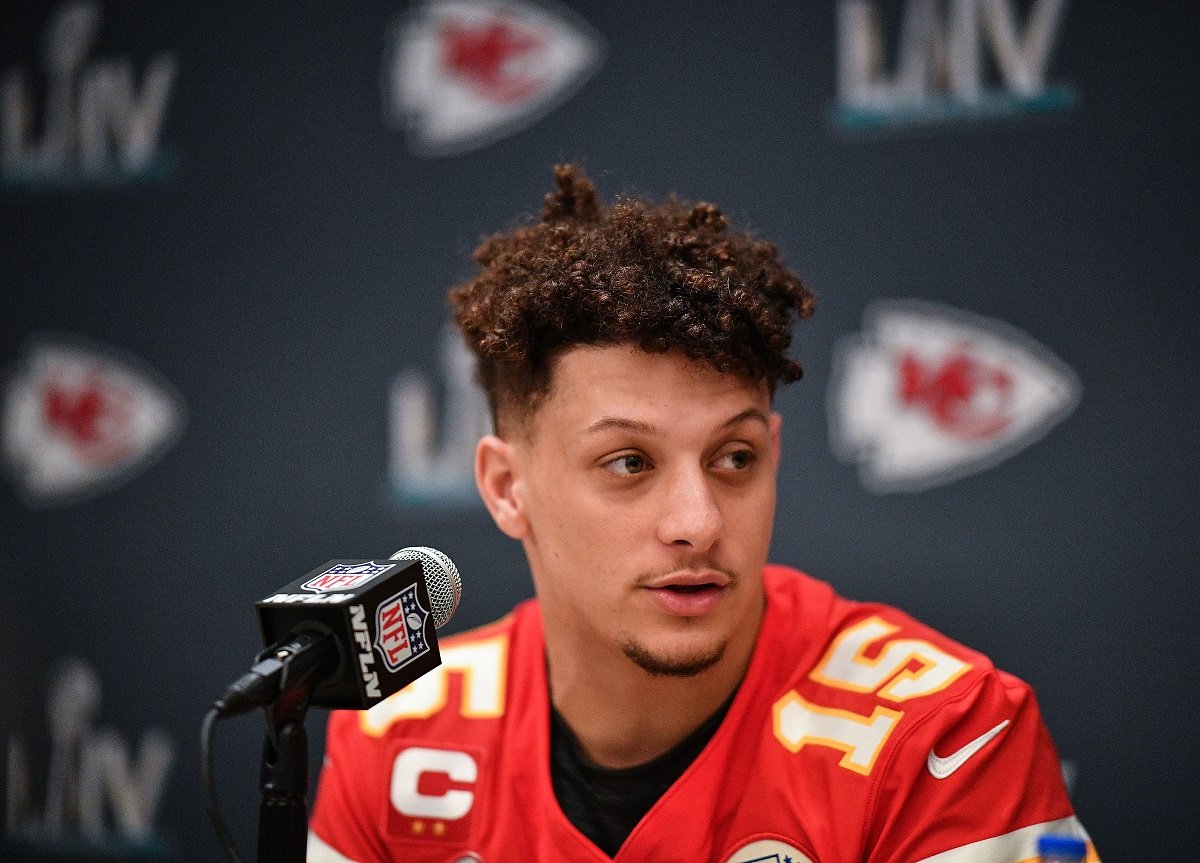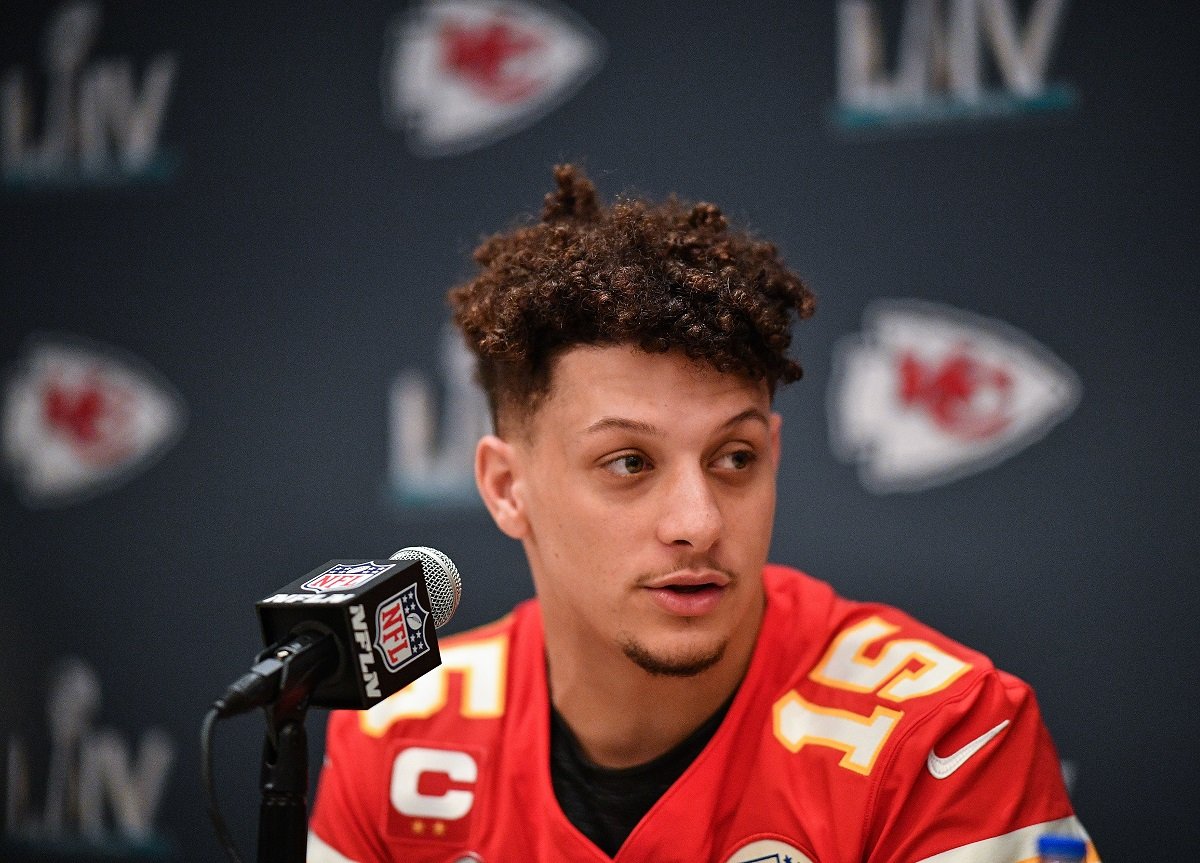 Mahomes weighs in on the important debate
Mahomes joins The Drive on 610 Sports Radio in Kansas City every week to discuss his previous game. Following a game against the Buffalo Bills, the Chiefs star was asked to weigh in what he thinks about the great peanut butter and jelly debate after it was reported that his opponents were chowing down on the sandwiches in the locker room.
"I'm definitely more peanut butter, man," he told the show hosts, adding, "Jelly for me is the accent that gives me a little different flavor to make it more PB&J, but definitely more peanut butter." 
Would he host 'Saturday Night Live' one day?
Since 2019, Mahomes has been starring in State Farm commercials. One that's been airing recently shows him posing as a sales associate at a sneaker store while trying to find out who gets a good deal with the insurance company.
He's also done ads with fellow quarterback Aaron Rodgers which shows them discussing who has the best rates over a meal while Mahomes puts ketchup on his steak. Another fan favorite is one with Rodgers' "agent" Gabe Gabriel bringing in Mahomes. In that ad, Gabriel tells Rodgers "the tables have turned" after introducing his new "Mahomie." The agent then discovers that Rodgers and Mahomes are friends.
So now that he's mastered commercials, what does the signal caller think about making a jump to SNL host?
"I think that maybe one day I'll get on there. Have to keep working on my acting skills," he said. "I'm getting a little bit better in these commercials for State Farm… Definitely maybe one day, I'll have to keep working on these skills in the off season."
Other quarterbacks and athletes who hosted 'SNL'
If Mahomes does host the show in the future he would join other star quarterbacks like Peyton Manning, Eli Manning, Joe Montana, and Tom Brady who all did as well.
More than 30 professional athletes have tried their hand at hosting SNL. Over the years the show booked everyone from Michael Jordan to Hulk Hogan to Michael Phelps to Nancy Kerrigan. While some proved that comedy isn't for everyone, others received such rave reviews that they returned to host more than once. Both Charles Barkley and Dwayne "The Rock" Johnson have played host multiple times.
We'll just have to wait and see if a hosting gig is in Mahomes' future.