Patrick Stewart's 'Star Trek: Picard' Ship Makes One Major Improvement to the Enterprise
Patrick Stewart had no trouble returning to the role of Jean-Luc Picard in 'Star Trek: Picard' but he was surprised by his new ship.
Jean-Luc Picard is back. Patrick Stewart returns to his Star Trek role in the new CBS All Access series Star Trek: Picard. The last time Stewart played Captain Picard was in the 2002 film Star Trek: Nemesis. Picard finds him long after his Starfleet career, but events occur that put him back on the deck of a starship.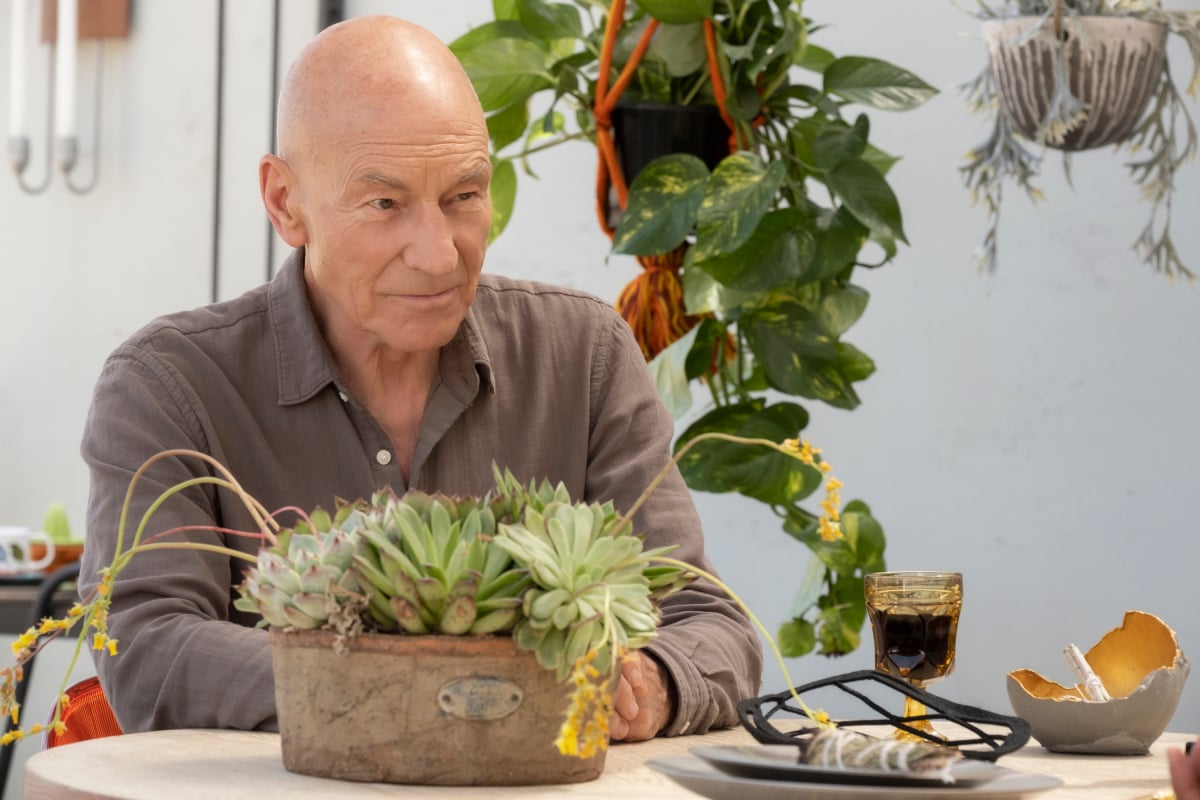 CBS All Access had a Television Critics Association panel for Star Trek: Picard where Stewart spoke to reporters. He revealed one big advantage his new ship has over the old Enterprise. Star Trek: Picard premieres January 23.
Patrick Stewart never stopped being Picard 
Patrick Stewart played Jean-Luc Picard for seven seasons on Star Trek: The Next Generation. As soon as the series ended, Stewart appeared in the first of four movies. Now it's been 18 years, but it was easy for him to return to Picard.
"So far as the character's concerned, halfway through season 3 of Next Generation, I no longer knew where Jean-Luc started and Patrick Stewart left off," Stewart said. "We became melded, and has never left me."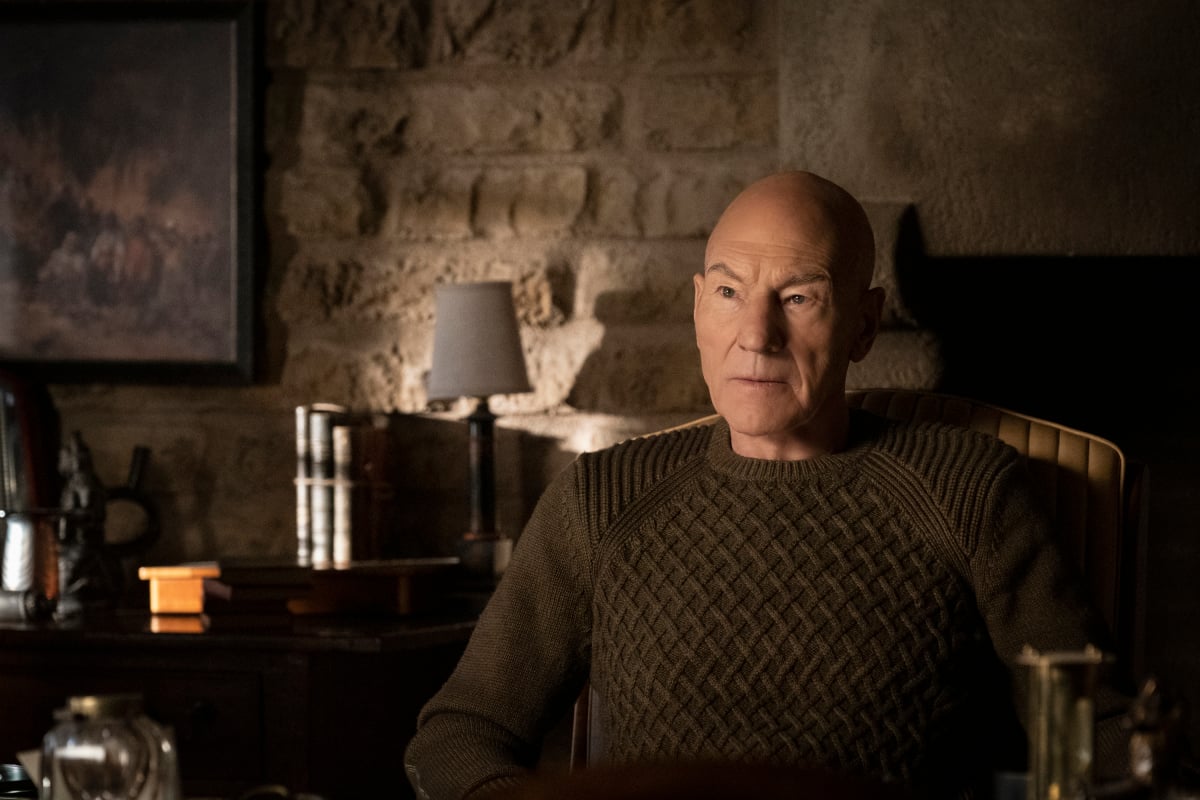 That sounds like some Borg trickery there, but it works.
"So there was actually nothing that strange to be stepping into Star Trek: Picard, because he's never actually left me," Stewart continued. "He has always been there, and it's a relationship that I am happy to continue with. That's an understatement. I'm absolutely thrilled to continue."
How 'Star Trek: Picard' convinced him to return
As thrilled as Patrick Stewart was to reprise the role of Jean-Luc Picard, he was as surprised as the fans were when he announced the show at the Star Trek Las Vegas convention. 
"It was the one thing I was convinced of: no more Star Trek, no more Jean-Luc Picard. But [it was] a combination of the world we're living in and the nature of what they pitched to me and their agreement with me that we should not be referencing constantly The Next Generation and that we were living in a changed world and Picard was a changed character. That was very important because that was the stimulus that made me embrace this role and want to examine it as closely as possible."

Patrick Stewart, Television Critics Association panel, 1/12/2020
Patrick Stewart eased into 'Star Trek: Picard'
Even if Jean-Luc Picard is Patrick Stewart, he still began the show with simple scenes.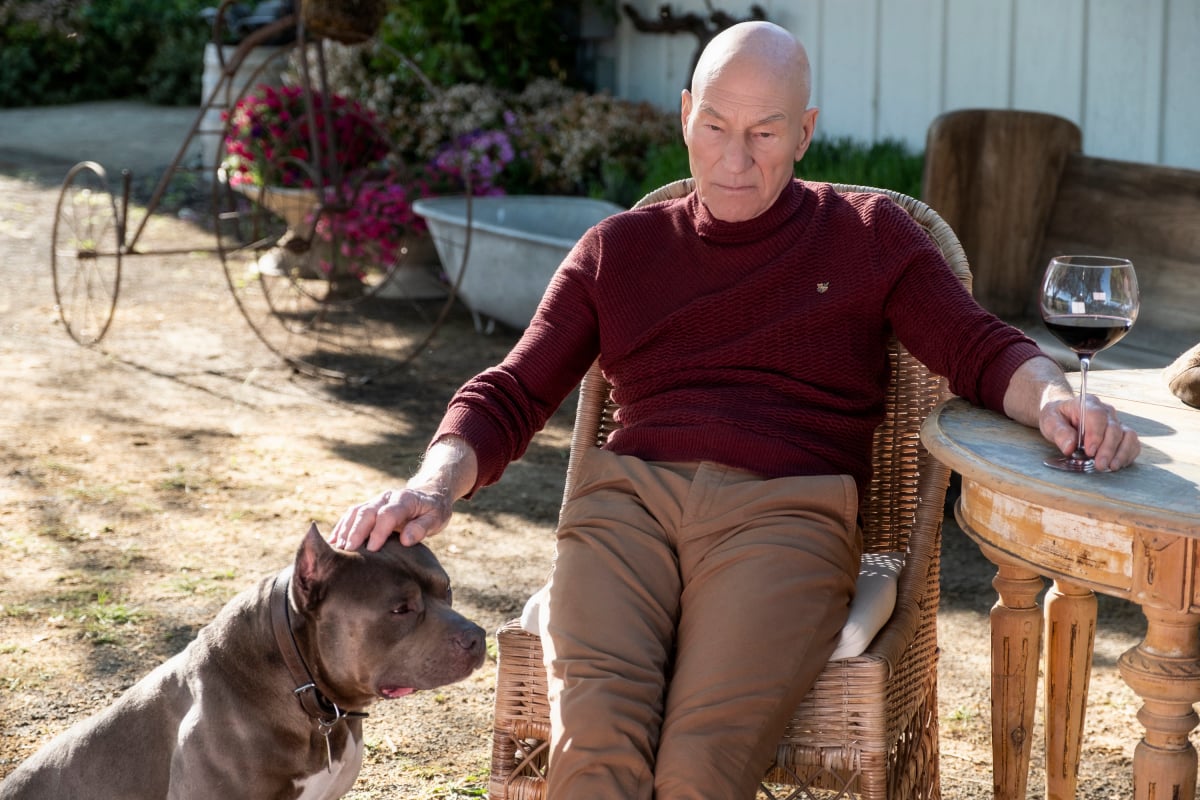 "The first set I saw and the first set I walked onto was a tiny set and I was alone with a hologram," Stewart said. "Then I did the whole first day and a number of scenes with my pitbull and that was all. So it was a very gentle introduction."
The 'Star Trek: Picard' ship has one advantage over the Enterprise
No Star Trek ship will ever top the classic Starship Enterprise. Some things have improved since the original series or Next Generation though. TNG was a low-budget syndicated show. They only built the part of the ship they needed for scenes. Picard built the whole dang thing.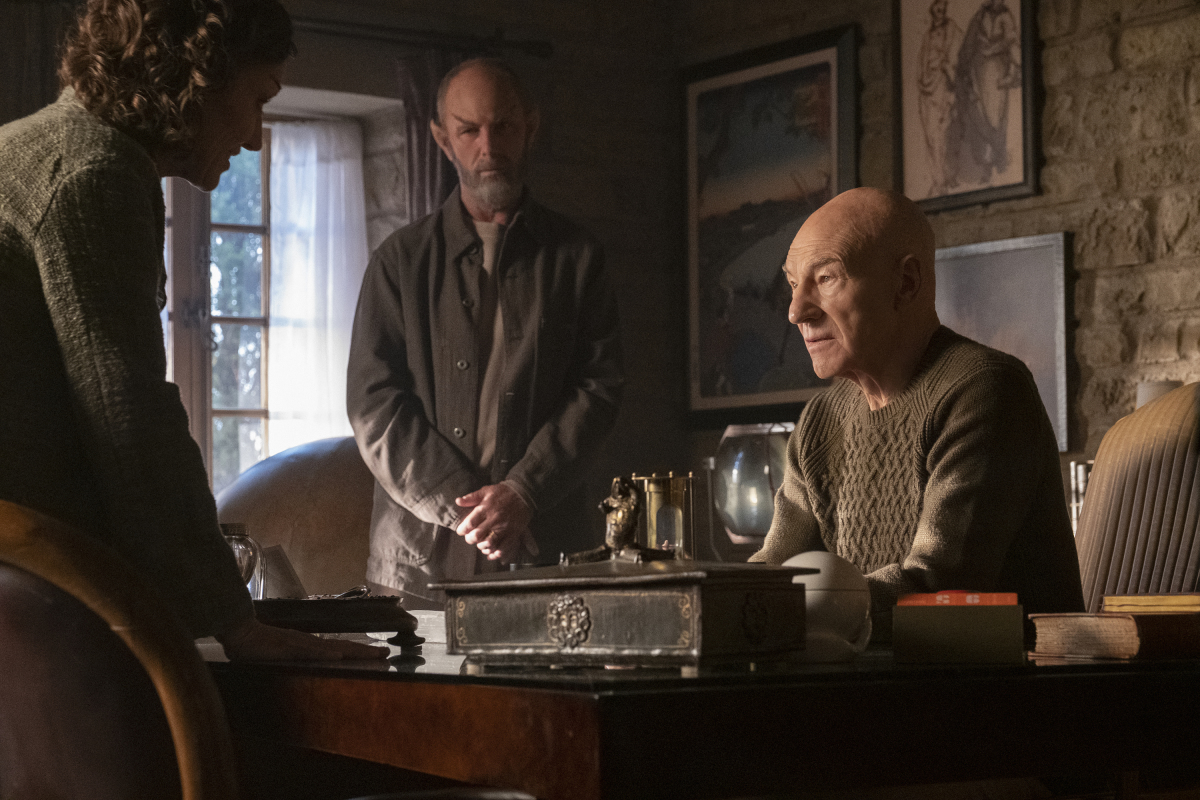 "The set of our ship is extraordinary because unlike Next Generation, we have both the interior and the exterior of our ship," Stewart said. "It's basically a transporter. It's not a passenger ship, not a fighting ship. So it's very, very basic but I have come to love it."