Patrick Swayze Fell in Love With the 'Ghost' Script But He Had to Fight Another Actor for the Role
One of the roles Patrick Swayze is best remembered for is when he starred with Demi Moore in the movie Ghost.
The 1990 romantic drama broke the mold with its unusual blend of love and the paranormal. Ghost was a huge hit, and it changed how people looked at Swayze, boosting his career. But he almost didn't get the part — for more than one reason. First, an important person in his life had to convince him to read the script. Then, he had to beat out a more famous leading man for the role. 
'Ghost' changed the trajectory of Patrick Swayze's career
Biography reports that as a child, Swayze studied ballet with his mother, and it sparked a lifelong love of dance. Although his passion got him teased when he was young, it set him up for a career as an actor. 
Initially, Swayze's physical prowess led him to roles as a bruiser in movies such as The Outsiders and Red Dawn. In 1987, he was finally able to show off his dancing skills in the movie Dirty Dancing. Although this movie made Swayze much more famous and shook up the tough-guy image people had of him, it was his next blockbuster that really showed the world what a versatile actor he was. 
In 1990, Swayze appeared in Ghost. The movie wasn't expected to do well at first, but it turned out to be one of the biggest hits of the year, grossing more than $200 million and earning Swayze a Golden Globe nomination. 
But although people can't imagine the iconic film without Swayze today, he almost missed the opportunity. 
He had to be convinced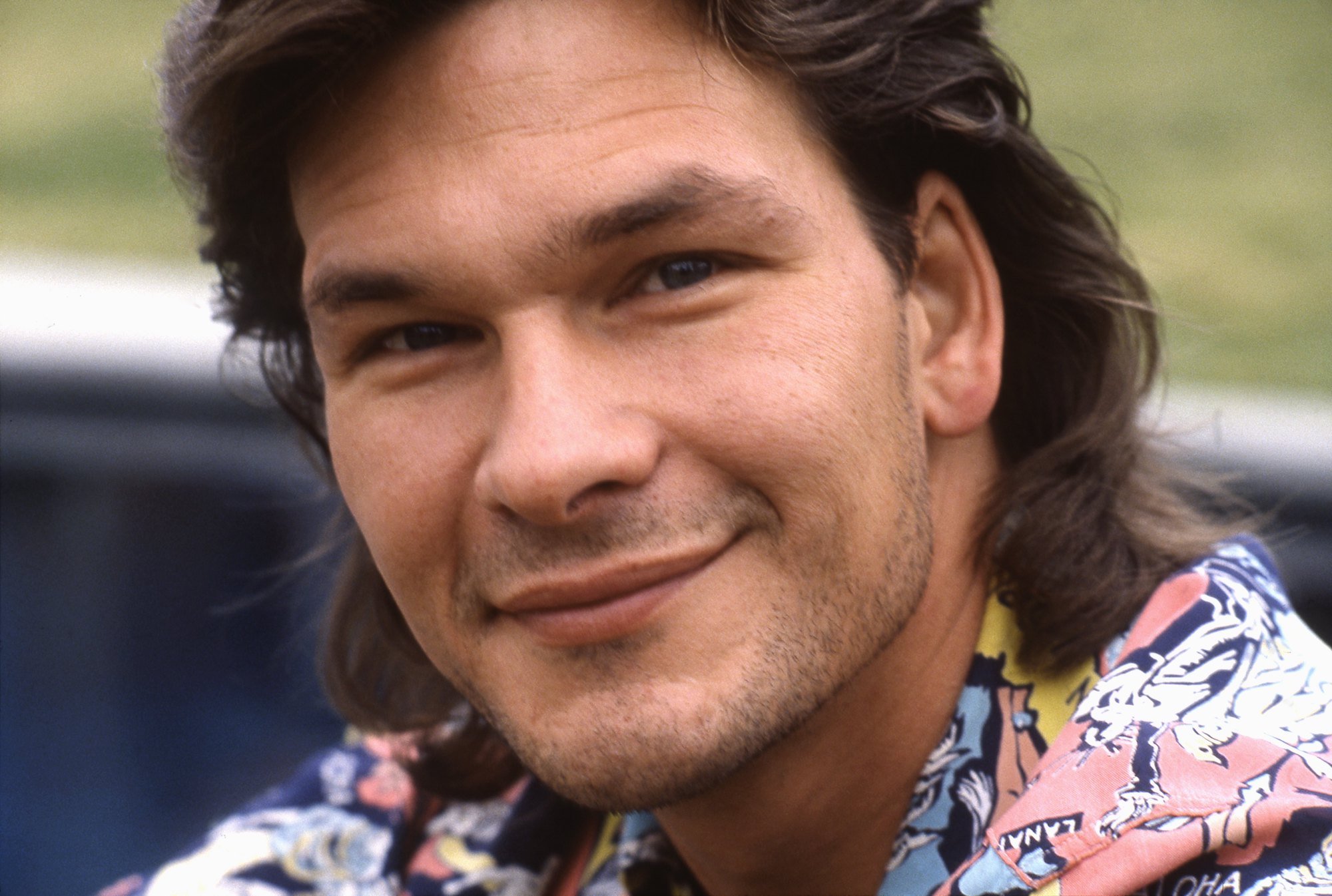 According to Yahoo! Entertainment, Swayze wasn't very interested in Ghost at first. It was his wife, Lisa Niemi, who convinced him to read the script. 
 "Patrick was always terrible about reading scripts," she explained. "I kept begging him! I said, 'You have to read this. You're gonna love it.'"
The storyline was an unusual one, a romantic drama where one of the leads was dead. Many leading men of the day had already turned it down, but Niemi saw the potential in the story and knew her husband would be perfect in the role. It took some convincing, but eventually, Swayze gave it a chance, and he was hooked. 
 "He read it all in one sitting," she said. "He came out with tears in his eyes, and said 'I have to do this movie.'"
But there was still one more hurdle for Swayze. The studio already had another actor in mind for the role. 
They wanted this famous actor to play Sam
Producer Jerry Zucker said that he originally pictured someone else in the role. 
"The studio wanted Harrison Ford in this so badly, and I did, too," he said. "I loved Harrison Ford. They took him out to lunch, and he was very honest about it. He said, 'Why are you making this? Is it a comedy? Is it a tragedy? It's very weird.' And a lot of people thought that, he was certainly not the only one that didn't see how it was going to mix."
Fortunately for fans, Swayze was able to recognize what others missed, and he convinced Zucker to take a chance on him instead. It turned out well for the actor. The next year he was crowned People Magazine's "Sexiest Man Alive," and he went on to star in a number of huge movies, such as Point Break, To Wong Foo, Thanks For Everything! Julie Newmar, and Jump. He continued to be a popular actor until his early death in 2009 from pancreatic cancer. 
Ford's career obviously survived him turning down the role. According to Biography, he continued to appear in blockbusters such as Patriot Games and Clear and Present Danger. Whether he regrets turning down Ghost or not, both he and Swayze went on to find success. And fans who still love Ghost to this day are happy that Swayze was the one who won out.