Patrick Swayze Showed His Penis to Jennifer Grey During a Scene Says the 'Dirty Dancing' Star
Dirty Dancing star Jennifer Grey spent a lot of time with Patrick Swayze while filming the hit movie. She describes a shocking moment when her co-star showed her his penis. Here's why.
Dirty Dancing star Jennifer Grey experienced instant fame after appearing in the hit movie opposite the late Patrick Swayze. She shared with her fans what it was like to work with him. One memorable moment Grey reportedly had was when Swayze showed her his penis. Here's what she says happened.
Jennifer Grey wasn't thrilled about Patrick Swayze being the leading man in 'Dirty Dancing'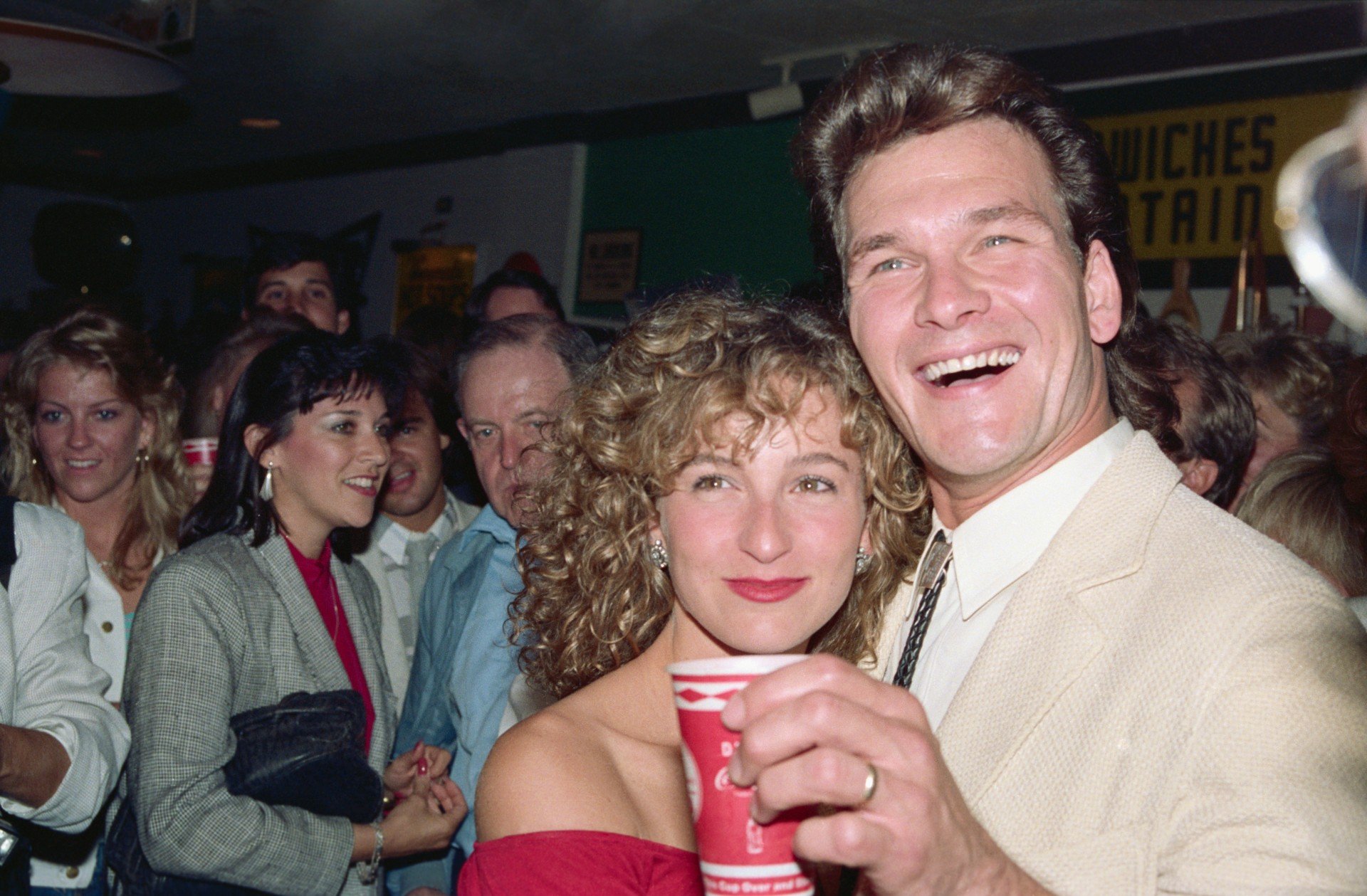 Grey was happy to get the part of Baby Houseman, but she didn't like the idea of Swayze being her leading man. In her memoir Out of the Corner, she says she didn't want him to play the lead because she had worked with him before in another movie (the film Red Dawn) and she didn't like his style of working. According to Grey, he played a lot of practical jokes on the set, and she wasn't fond of this.
Grey says her first thought when she heard he was a top contender for the part was, "Please, no. Not him." However, the Dirty Dancing casting director told her Swayze was a top choice because he used to be a professional ballet dancer. He was later cast as Johnny Castle.
Swayze pulled Grey aside and told her he would make up for the negative experience she had with him during the filming of Red Dawn. Grey says she could see that he was sincere. She felt a little better about filming the movie with him after this.  
Jennifer Grey says Patrick Swayze showed her his penis
During one Dirty Dancing scene, Grey says she had to laugh on cue. During this scene, her character and Swayze's character are driving in a car and laughing. She has to laugh at a specific point and tell him that he's "wild."
This was difficult for Grey to do, so she asked Swayze if he could help her out. There was a point where he was off camera, so she told him to do something so that she could get in the mood to laugh and have fun during this scene. Little did she know that Swayze had something shocking in mind.
When the scene began, and the car started moving, Grey says Swayze took his penis out of his pants. She says Swayze knew her well, so he figured this would make her "squeal and laugh with genuine abandon." (Jennifer Lopez's co-star said he "wore a d*ck tie" to avoid "accidents" during their sex scene.)
Jennifer Grey says she wasn't attracted to Patrick Swayze
Since Grey worked closely with Swayze on the set of Dirty Dancing and had to do a lot of sensual scenes, you would think there must have been some hot and heavy attraction. However, according to Grey, this was not the case. She says she didn't feel drawn to him in that way.
Although Swayze was a talented dancer and very handsome, Grey says she didn't feel any chemistry with him. They danced well together and had on-screen chemistry, but she says she was probably one of the few women in the world who didn't "melt like butter on toast when he walked into the room."
RELATED: Johnny Depp Was a Rebound, Says 'Dirty Dancing' Star Jennifer Grey
Follow Sheiresa Ngo on Twitter.