How Did Patrick Swayze Find Himself Singing on the 'Dirty Dancing' Soundtrack?
Patrick Swayze became a huge star thanks to the 1987 classic Dirty Dancing. In addition to being the co-lead actor alongside Jennifer Grey, Swayze showed off his amazing dancing and lent his singing talents to the movie's soundtrack.
Here's the story of how She's Like the Wind became a top 40 hit.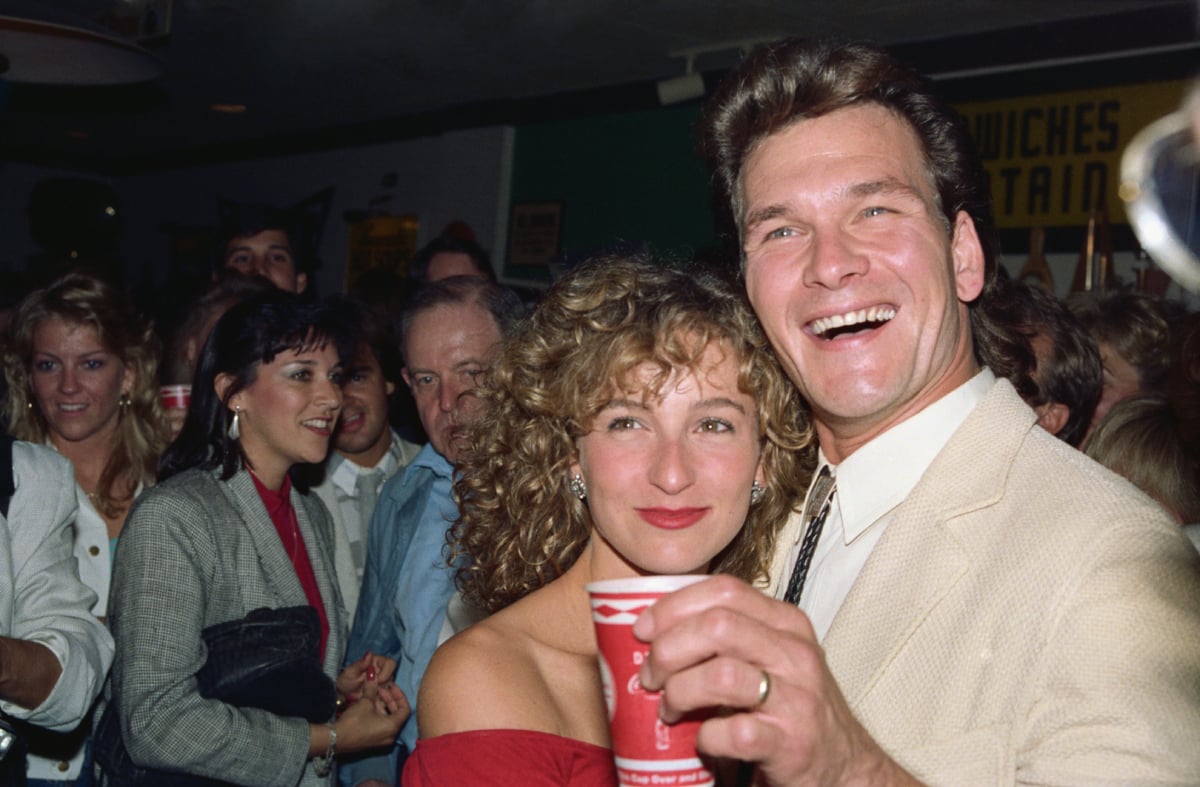 Patrick Swayze played Johnny Castle in 'Dirty Dancing'
Dirty Dancing is a love story set in the early 1960s that stars Grey as Frances "Baby" Houseman and Swayze as Johnny Castle. While Baby is on vacation with her family at Kellerman's Resort in the Catskills, she meets dance instructor Johnny.
When Johnny's dance partner Penny (Cynthia Rhodes) gets pregnant, Baby fills in for her at a scheduled performance at a nearby resort. Johnny teaches Baby how to dance, and the pair fall in love.
The young lovers face opposition to their budding romance from her parents. Baby is from a wealthy, upper class family, while Johnny is from the wrong side of the tracks. Ultimately, love rules the day when Johnny rescues Baby from "the corner," and the pair perform their dance with a successful lift at the end-of-summer talent show.
The 'Dirty Dancing' soundtrack was an unexpected hit
Dirty Dancing was a low-budget film made by the now-defunct Vestron Pictures that was expected to be a direct-to-video release.
But to the surprise of just about everyone, the movie was a huge hit and grossed more than $200 million (about $450 million in today's dollars) at the box office.
The soundtrack was just as successful. The mix of early-60's oldies, Latin instrumentals, and new material from veteran artists who hadn't had a hit in years was an unexpected smash that sold 11 million copies.
The multi-platinum blockbuster album remained in the number one spot on the Billboard album chart for four months.
Patrick Swayze wrote 'She's Like the Wind' for a different movie
Swayze's romantic ballad 'She's Like the Wind' was part of the popular Dirty Dancing soundtrack. But, he actually wrote the song for a different movie. According to his co-writer – Nashville composer Stacy Widelitz — he and Swayze wrote the song in 1984 for the movie Grandview, USA.
"He was a very musical guy, and we had talks about music. He was doing a movie called Grandview, USA with Jamie Lee Curtis and C. Thomas Howell," Widelitz told The Tennessean.
RELATED: 'Dirty Dancing': Patrick Swayze Hated Working With Jennifer Grey — 'He Sort of Made Fun of Her'
"He called me up because he knew I was writing music for TV at the time. He said, 'I have this idea for a song. I've been kicking it around for a while, and I can't get anywhere with it, and they're looking for songs for Grandview. Do you want to work on it with me?' I said, 'Yeah, sure. Come on over.'"
'Dirty Dancing' producers loved the song
Widelitz says he had forgotten about the song until two years later, when he got a call from Swayze. He told him he was talking to Dirty Dancing producers and scriptwriter Eleanor Bergstein, who were looking for music for the film.
"Patrick called me from North Carolina, where they were shooting the film in '86, and said 'I played the demo of 'She's Like the Wind' for the producers of Dirty Dancing, and they really like it, and they want to use it," Widelitz recalled.
Patrick Swayze and his co-writer made some serious cash for writing 'She's Like the Wind'
The Dirty Dancing movie budget was small, and the soundtrack budget was even smaller. But this ended up being a blessing for Swayze and Widelitz. Instead of getting money on the front of the deal, they held onto the publishing rights and made some serious cash on the back end.
"The word on the street was this was a very low-budget movie that was going to go straight to video after one week in the theater," Widelitz explained. "They also had very little money to pay for (the song's usage). So my music agent made the deal for Patrick and I. And as a result, we retained 100 percent of the publishing. We've always owned the copyright, which has turned out to be a blessing."
'She's Like the Wind' reached number three on the Billboard charts in the US. It also became a platinum-selling record for Swayze and Widelitz. Dirty Dancing is available for streaming on Hulu.