Patsy Cline Credited Her Signature 'Booming' Voice to a Near-Fatal Illness
When Patsy Cline was still a child in Winchester, Virginia, she fell ill with a fever and throat infection that almost killed her. But upon her recovery, she found herself marked with her signature voice.
Country legend Patsy Cline died in 1963 at the age of 30, having only recorded a relatively small selection of songs. But her voice is still considered one of the best in the genre by fellow icons and fans alike.
According to Cline, she didn't have such a "booming" sound before she developed rheumatic fever and severe throat infection as a young teen. She was so ill her heart stopped at one point. But she said she was better positioned for her launch as a singer when she recovered.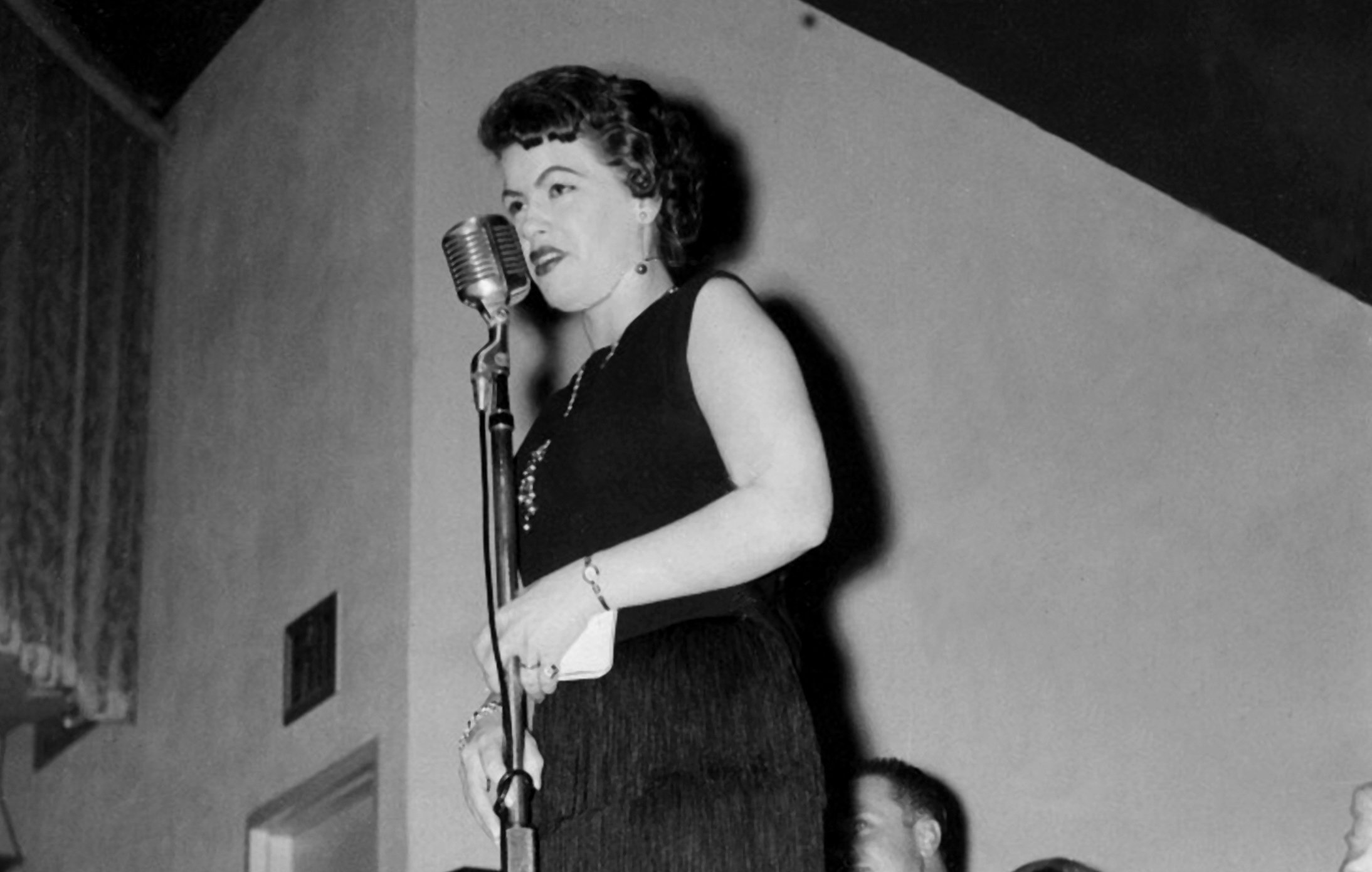 Patsy Cline started developing her voice during her childhood in Virginia
Before Cline became a pioneer for women in country music, she was born named Virginia Patterson Hensley in Winchester, Virginia. Her father, Samuel, was a blacksmith, and her family moved around a lot. But he eventually left them, and they settled back in Winchester.
Cline always had a close bond with her mother, Hilda, who gave birth to Cline after marrying when she was only 16. The duo sang together in church and Cline's mother encouraged her to pursue her musical talents.
But when the singer was only 13, she came down with an illness that almost killed her. She said it also had a silver lining benefit for her eventual career.
Patsy Cline's first brush with death left her with her 'booming' voice
Sadly, Cline survived two close calls with death before she ultimately died in a tragic plane crash. Less than two years before her life ended, she almost died in a head-on car accident. And many years before that, she nearly didn't make it through rheumatic fever as a young teen.
"I developed a terrible throat infection, and my heart even stopped beating," she recalled in 1957 per the Daily News-Record. "The doctor put me in an oxygen tent."
"You might say it was my return to the living after several days that launched me as a singer," she added. "The fever affected my throat and when I recovered I had this booming voice like Kate Smith's."
It was another decade before she hit the big time after that recovery. In the meantime, she worked various jobs while singing at dances and in honky-tonks after she dropped out of school at 16.
Eventually, she picked up the name Patsy Cline, using the last name of her first husband, Gerald Cline, and a chosen first name. The marriage didn't last, but she kept the last name.
Around 1957, Cline's career started on a major upswing when she won the Arthur Godfrey's Talent Scouts show competition with a performance of "Walkin' After Midnight."
Patsy Cline sang like she hurt and sometimes sang when she hurt
On top of the voice, Cline once said she sang like she was emotionally hurting to create her one-of-a-kind sound. According to NPR, in the case of her jukebox hit "Crazy," she sang through the pain of significant injuries.
After the car accident not long before she died, she spent a long time in the hospital recovering before returning to work. As she got back into the swing, she picked up a tune by a then-unknown songwriter named Willie Nelson.
Though she initially believed she wouldn't be able to phrase like Nelson in the song, she knocked her vocals out of the park in one take following rehearsals. All the while, she was still on crutches and experiencing severe pain from the car accident.
The song went down as one of her most enduring hits and is still considered one of the best jukebox songs ever. But unfortunately, Cline was dead within two years of recording it and only lived to see its initial success.