Patsy Cline Predicted 'Sweet Dreams' Was Her Last Single and Foretold a Doomed Fate Before Her Death
Country legend, Patsy Cline, survived two near-fatal incidents before she began foreshadowing her own death at the age of 30. According to those who knew her, she made ominous remarks about having a sense of fated doom.
Following the death of one of country's most beloved stars — singer, Patsy Cline — some of her friends said she expected to live a short life. In fact, a few claimed she even knew her final record would be her last and foreshadowed her end with predictions of doom in the months before.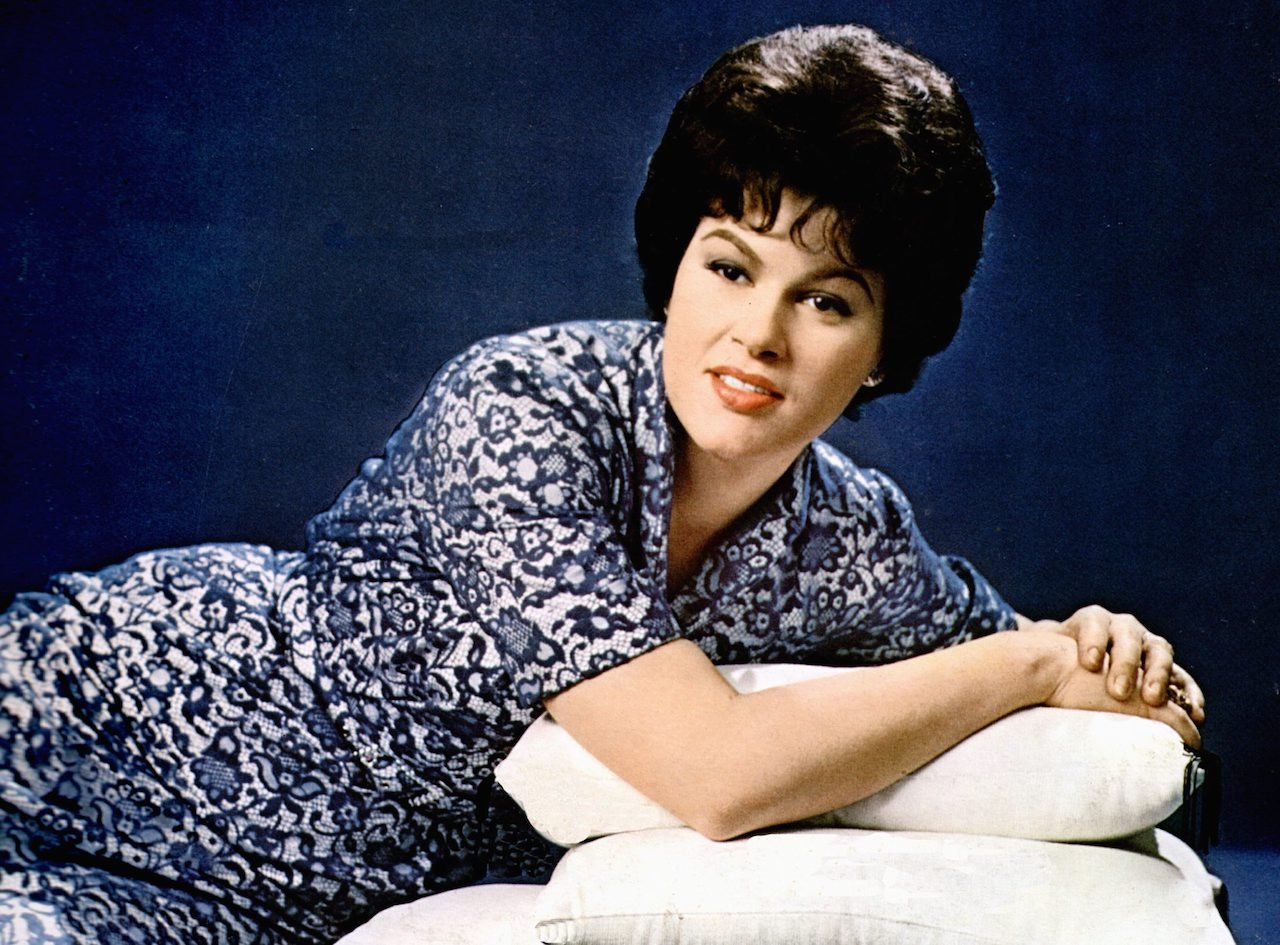 Patsy Cline told Dottie West in the days before her death: 'When it's my time to go, it's my time'
On March 3, 1963, Cline performed at a benefit in Kansas. Following her performances, she was unable to fly out that night due to foggy conditions. Notably, that event was organized for the family of a radio disc jockey, "Cactus" Jack Call, who died in a car accident.
Cline waited until the next day when fellow country star, Dottie West, asked her to ride along with her and her husband back to Tennessee. But the "Crazy" singer was reportedly eager to get home to her family. "Don't worry about me, Hoss," Cline told West per Good Housekeeping. "When it's my time to go, it's my time."
Biographer, Ellis Nassour, compiled many details of what happened in the next hours for the book, Honky Tonk Angel: The Intimate Story of Patsy Cline.
Along with her manager, Randy Hughes, and two other singers, Cowboy Copas and Hawkshaw Hawkins, Cline boarded a private plane bound for Nashville on March 5. After stopping to refuel, an airfield manager warned Hughes, who piloted the plane, that going ahead would be dangerous. But he said they'd come so far already, he thought they would arrive home in no time.
Cline called her mother from the airport before the group took off again just around 6:00 p.m. Unfortunately, the plane went down about 90 miles from their destination.
The crash killed everyone onboard on March 5, 1963 at 6:20 p.m. according to Cline's recovered wristwatch. Cline was only 30 when she died.
Patsy Cline predicted her death to other country stars
As the stories go, Cline told many of her friends in country music that she had a sense of impending doom and didn't expect to live much longer in the months before the crash. She'd faced her own mortality twice in her young life, surviving rheumatic fever and a throat infection in youth and a car accident less than two years before her death. But those who knew her said she felt her time was running out.
According to Good Housekeeping, friends June Carter Cash and Loretta Lynn both recalled that Cline took an ominous tone between her near-fatal car crash and the plane crash that killed her.
In one instance, about a week before she died, she told fellow singer, Ray Walker, regarding her brushes with death: "Honey, I've had two bad ones. The third one will either be a charm or it'll kill me."
She also correctly presented her new single, "Sweet Dreams," as her last, according to country star, Jan Howard. The song was recorded in February and scheduled for release on March 20, 1963 — just weeks after she died.
Finally, and certainly not least of all, Cline was said to have written out a last will on airline stationery and she generously began giving away possessions.
Loretta Lynn and Patsy Cline's ghost
Since her death, Cline has lived on through her music and those who knew her. Notably, Lynn was still a little new to the country scene when Cline took her under her superstar wing. However brief, their friendship is something Lynn still recalls with what seems like the utmost affection. The crash deeply impacted her, inspiring her to write "This Haunted House" about her late friend.
Per a Patsy Cline fan site, Lynn shared the story of how the song came to be on the three-disc compilation, Honky Tonk Girl: The Loretta Lynn Collection. She recalled she went to Cline's house following news of the crash. There, she spent time with Charlie Dick, Cline's husband, and their two children. She wrote the song in 20 minutes while sitting on the steps of the recreation room where Cline often entertained.
The melody serves as a poignant reminder of the loss of someone who could never really leave. According to Lynn, Dick had "tears rolling down his face" while he listened to the lyrics. So, it seems those who loved Cline had a hard time preparing for life without her, despite her ominous remarks.