Patsy Cline Had a Brief Career but a Lasting Impact on Country Music
Legendary singer Patsy Cline didn't have a very long career in country music, but her hits are seemingly everlasting.
Singing superstar Patsy Cline is a music legend at this point. In her short career, she made an almost immediate and incredibly lasting impact on the genre. Almost 60 years after her death, she's still counted as a dominant influence among some of the leading women in country.
How did Cline get her start in music? And what prevented her from having as many hit songs as other country stars?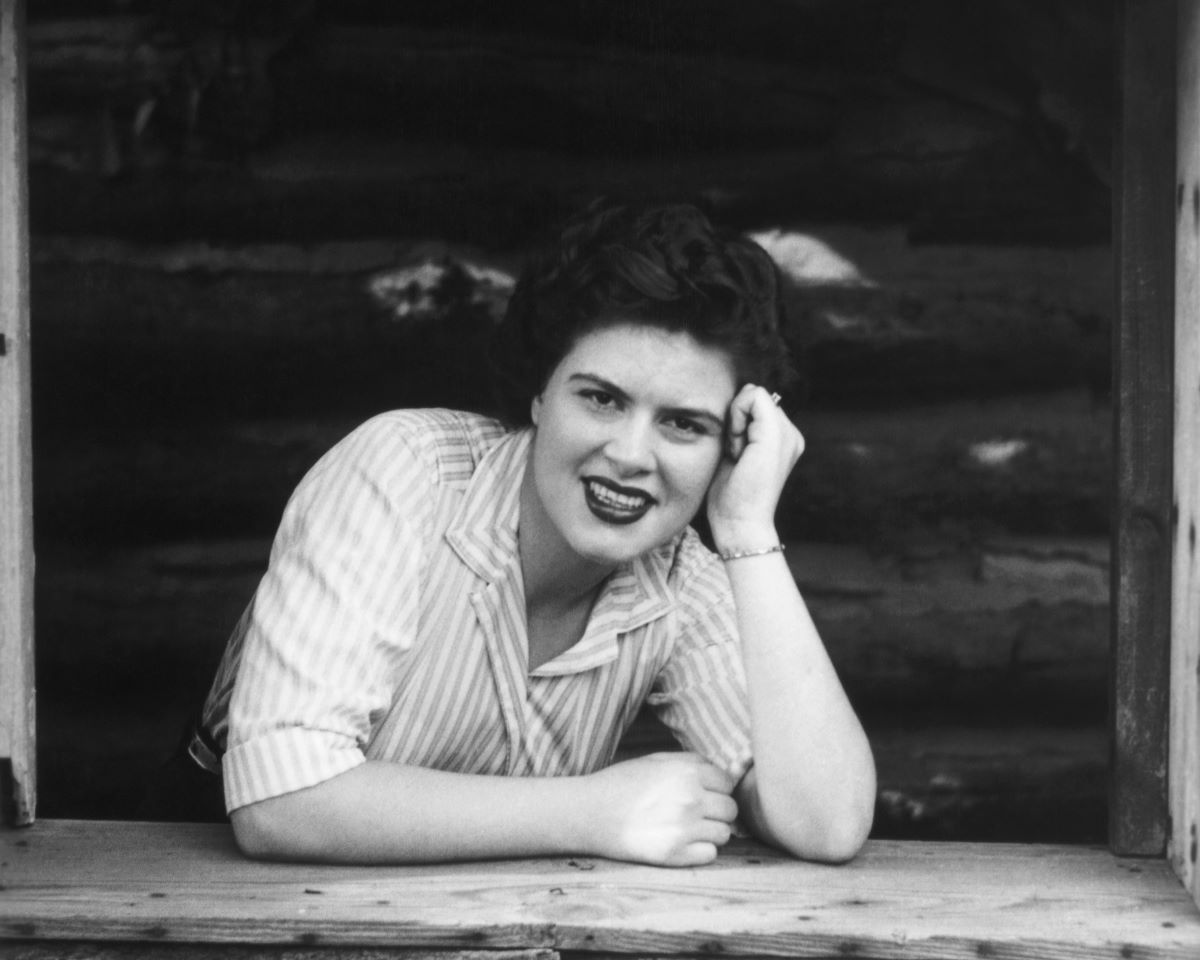 Patsy Cline was born Virginia Patterson Hensley in 1932
Born Virginia Patterson Hensley on September 8, 1932, Cline is known for helping blaze a new path for women in the country music genre with hits like "I Fall to Pieces."
She was born in Winchester, Virginia to a blacksmith and his decades-younger teenage bride. When her parents eventually split, her mother became a seamstress to support her three kids.
According to Biography, Cline started playing the piano around 8-years-old and found her love for singing not long after. By 13, she was reportedly knocking on doors of radio stations, asking for the chance to sing for them.
Patsy Cline dropped out of school and started singing country hits
At 16, Cline dropped out of school to help her mother make ends meet. She worked at a poultry plant and soda shop, among other local businesses, but she also began performing professionally.
After singing on regional radio stations and in contests, she eventually chose to begin using the first name "Patsy" as a stage name. Cline was the last name of her first husband, Gerald, whom she married in 1953. Thus, she became Patsy Cline.
Following her debut on the stage that makes country superstars — the Grand Ole Opry — in 1955, her star began to rise quickly. In 1957, she performed "Walkin' After Midnight" on Arthur Godfrey's Talent Scouts and won.
Soon after, she divorced Cline — a notably controversial decision to some audiences in the '50s — and later married her second husband, Charles Dick. They eventually had two children in 1958 and 1961.
A plane crash cut Patsy Cline's life and country music career short
Tragically, Cline died in a plane crash in 1963 at the age of 30. She was aboard a plane with three others when it took a nose-dive into a patch of woods in Tennessee. No one survived the crash.
They were only 100 miles from Nashville when the plane went down. At the time, Cline and her family were living in their dream home, just outside the city. They hadn't owned it for more than a year before her death. Notably, that home went up for sale in November of 2021 and reportedly still had some of the features Cline chose for it — as well as a possible ghost — per CMT.
While Cline's life was cut short, she managed to fill her brief career with several powerhouse hits to last the decades. Her song, "Crazy," originally penned by singer/songwriter Willie Nelson, is still a popular jukebox hit. And other smashes — like "Your Cheatin' Heart" — are also timeless favorites for country music fans.