Patti LaBelle and Gladys Knight's 'Verzuz' Battle is About More Than Just Music
The coronavirus pandemic has led to the invention of many new things and new ways to maintain social distance and connect with others. Verzuz has become one of the hottest new series to come out of quarantine. Artists like Brandy and Monica and Alicia Keys and John Legend have faced off in Verzuz battles, and now, soul music legends Patti LaBelle and Gladys Knight are joining the party.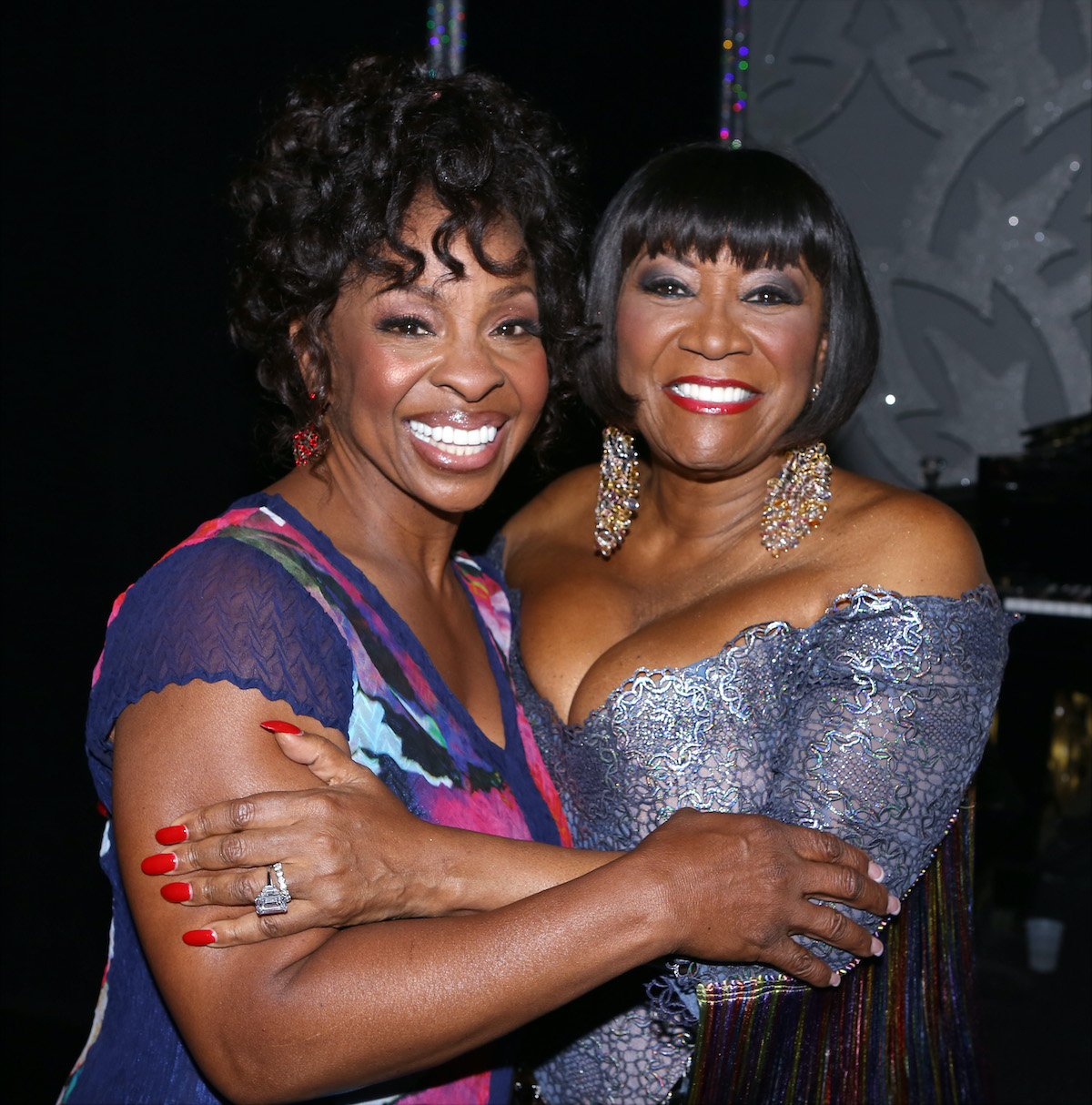 Patti LaBelle and Gladys Knight are the latest 'Verzuz' battle
Verzuz has seen some iconic matchups since it first debuted in March. The most recent battle between Brandy and Monica was one for the ages that was highly anticipated by fans and drew over 1.2 million viewers to the live stream. Soul singers Erykah Badu and Jill Scott faced off in one of Verzuz's most-watched battles yet, proving that the desire to see two female singers is huge.
Patti LaBelle and Gladys Knight are the latest ones to join the Verzuz family, and their long-awaited battle is one that will unite generations. Both LaBelle and Knight are legendary singers in their own right, and both have massive discographies with countless hits that could easily fill multiple Verzuz sessions.
Patti LaBelle is known for more than just singing
Beyond singing, however, this Verzuz is being advertised as a battle in the kitchen as well. In a promo for the event, LaBelle is seen baking her famous sweet potato pie, while Knight is preparing a vanilla wafer pudding. Both LaBelle and Knight are accomplished cooks as well as artists, so this Verzuz is going to be a cook-off on top of a sing-off.
Patti LaBelle has been involved in the culinary world for several years now, and her sweet potato pie recipe has become as much of her calling card as "You Are My Friend." She had a show on the Cooking Channel called Patti LaBelle's Place and invited stars like Whoopi Goldberg and 50 Cent into her kitchen.
Cooking has always been Patti LaBelle's "other passion" besides music — so much so that in 2015, she launched her own line of pre-packaged pies. "#PattisPies" were extremely popular; the "Patti's Good Life" brand eventually expanded into other frozen meals, and quickly sold out in stores across the country.
Patti LaBelle and Gladys Knight's 'Verzuz' battle will be one for the (cook)books
Both Patti LaBelle and Gladys Knight are prepared to throw it down in their Verzuz battle, whether it's in the kitchen or listening to their music. They made that clear in the promo for the event.
Gladys Knight, at her own home, is busy doing the same thing. She's cooking while singing her timeless classic "Midnight Train to Georgia," drizzling thick cream over her famous vanilla wafer pudding. "Hey, Patti! Bet you can't do it like this!" she says holding the dish.
LaBelle prepares for her Verzuz battle by listening to her hit song "Love, Need and Want You" while spending all day in the kitchen. "Hi, Gladys! I've done all this," LaBelle says gesturing to a table full of delicious-looking home-cooked food. "So what are you bringing?"