Patti LaBelle's Sweet Potato Pie Is Still A Hit After Going Viral – Here's the Recipe
Music icon Patti LaBelle has a sweet potato pie that still tops everyone's must-have list for Thanksgiving.
Singing icon Patti LaBelle is considered a legend. Starting her career in the 1960s, her hits like Lady Marmalade and New Attitude earned her a place in music history.
In addition to her vocal prowess, LaBelle has made a name for herself in the lifestyle space. Offering a bakery line carried by Walmart, the Grammy winner whipped up a sweet potato pie that went viral just in time for Thanksgiving after fan sang its praises – literally.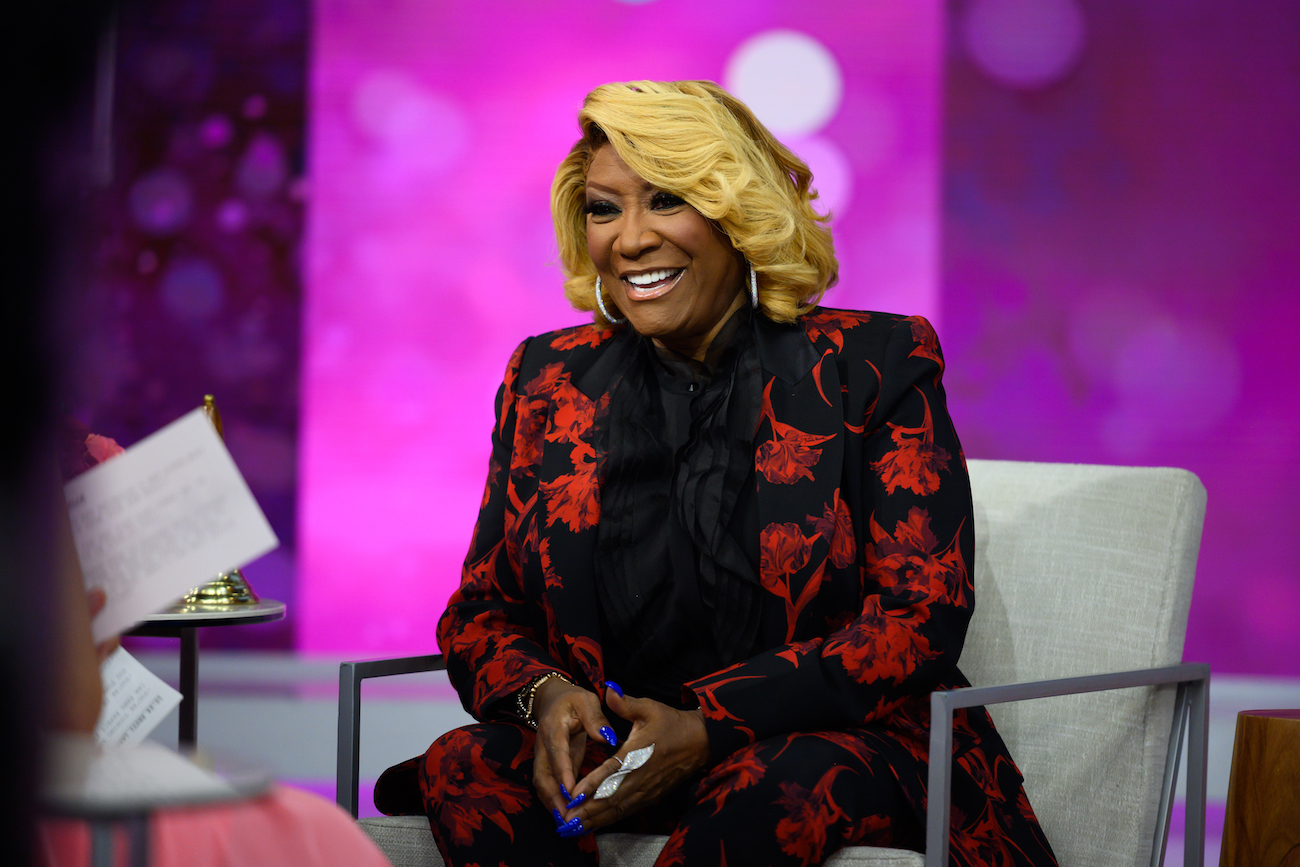 'Godmother of Soul' gets viral shoutout from a fan
With her baked goods still bringing in the bucks at Walmart, LaBelle's legendary sweet potato pie continues to be a massive seller. According to Fox Business, Walmart sells 36,000 of LaBelle's sweet treat every day, which equals to 1,500 per hour.
"With Thanksgiving just around the corner, 'Patti Pie' is expected to remain at the top of customer's lists when shopping for their holiday meal," a spokesperson for Walmart shared, as reported by Fox Business.
LaBelle may have pie-taster James Wright to thank for the bakery item's success. In 2015, Wright posted a video review of her sweet potato pie in early November which garnered more than 5.7 million views on YouTube. A Walmart spokesperson revealed the big box store sold about one pie every second in the 72 hours after the video aired, as reported by PhillyMag. Soon people were reselling them for $50 a pie on eBay.
The Godmother of Soul gave Wright a memorable thank you by inviting him to her house for Thanksgiving dinner. "It was a feast," Wright said. "You're kind of speechless at first. Like, oh my God. I'm here."
Get the goods on 'Patti Pie'
In case you've searched and the Walmart shelves are empty in the "Patti Pie" section, save the $50 from any eBay offerings and make the delectable sweet potato pie from scratch. Here is the list of ingredients:
FOR THE PIE CRUST

1½ cups all-purpose flour
1/2 teaspoon salt
1/2 cup butter-flavored vegetable shortening, chilled
1/3 cup ice water
FOR THE FILLING

3 large orange-fleshed sweet potatoes (Louisiana yams), scrubbed
8 tablespoons (1 stick) butter, melted
3/4 cup packed light brown sugar
1/2 cup granulated sugar
2 large eggs, beaten
1/4 cup half-and-half
3/4 teaspoon ground cinnamon
1 teaspoon ground nutmeg
Whipped cream, for serving (optional)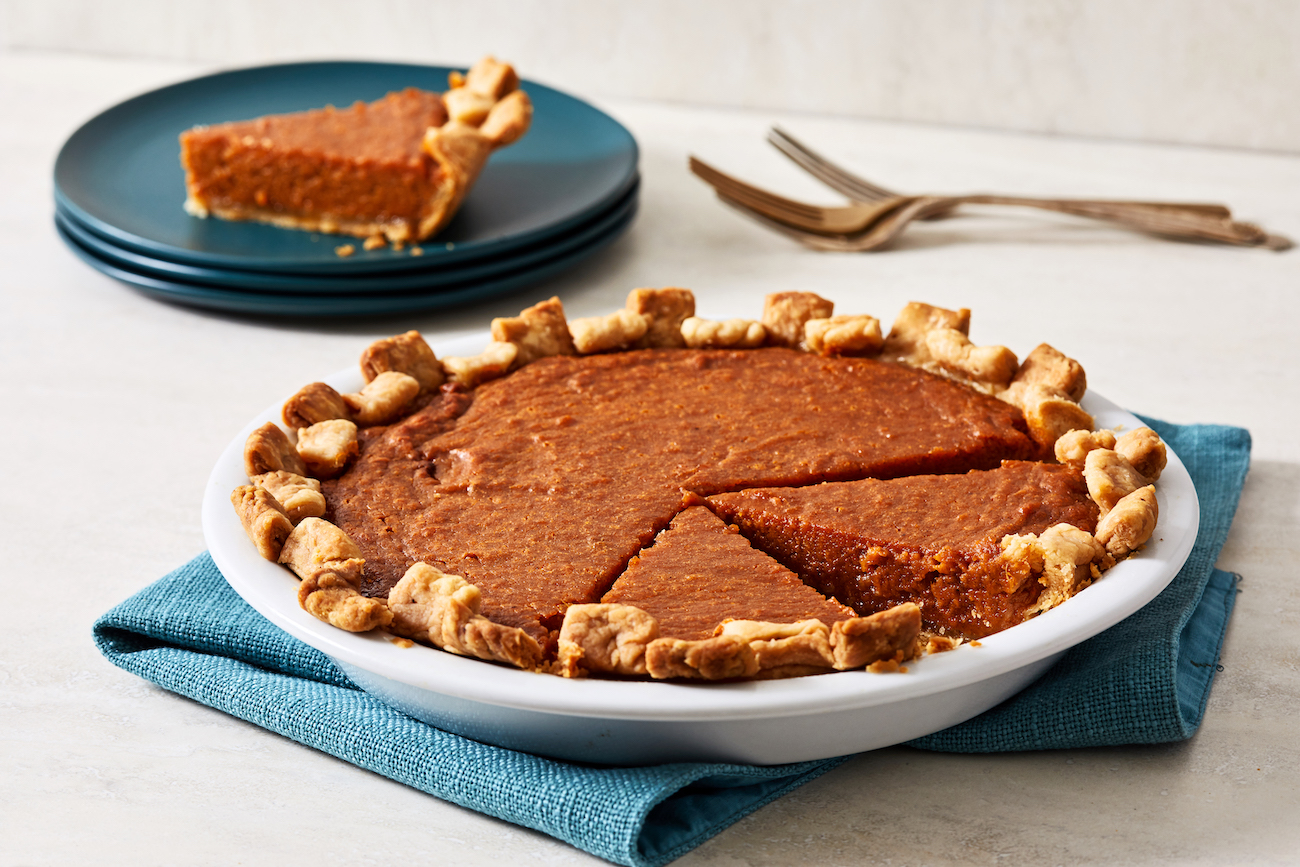 Baking Patti's LaBelle's masterpiece for Turkey Day
If you want to create the genuine sweet potato pie from Patti LaBelle, start by making the crust:
Sift the flour and salt, then add the shortening. Cut the shortening into the flour using a fork or pastry blender until the mixture looks like coarse crumbs. Gradually add enough water while stirring with a fork until the mixture clumps. Combine the dough and press it into a thick-sized disk shape. You can wrap the dough in wax paper and refrigerate for up to 60 minutes.

When finished, roll the dough on a lightly floured surface into a 13-inch circle and fold it in half. Gently put the dough in a 9-inch pie pan and trim any overhang. Cover with plastic wrap and keep in the refrigerator until you make the filling.
For the filling:
Boil a large pot of lightly salted water on high heat. Add the sweet potatoes and put heat on medium. Let the sweet potatoes cook for approximately 30 minutes, or until they are tender. Remove from the stove and drain the potatoes. Run them all under cold water, then peel. Place all potatoes in a medium bowl. Use an electric mixer on medium to blend the potatoes until smooth. Put aside 3 cups of the mashed sweet potatoes.
Preheat the oven to 400 degrees, then uncover the pie shell and lightly brush the inside with some melted butter. Take 1/4 cup of the brown sugar and sprinkle over the bottom. Bake the shell for approximately 15 minutes, until the dough is set and starting to brown. Do not prick the shell if it puffs.
Using a mixer on low, mix the sweet potatoes, the remaining butter and 1/2 cup brown sugar, regular sugar, eggs, half-and-half, nutmeg, and cinnamon. Pour into the pie shell and smooth the mixture. Lower the oven to 350 degrees and bake approximately 1 1/2 hours, or until an inserted knife comes out clean. Cool completely, the cover and refrigerate until you serve.
The full recipe is from LaBelle Cuisine and is posted on Today.com.