Patton Oswalt Accidentally Got So High That He Did a Whole Comedy Show With His Eyes Closed
One of the most hilarious, popular, and inspirational comedians in the world is Patton Oswalt. Oswalt began his stand-up career in the late 1980s and had the rare opportunity to make his first television appearance on the iconic sitcom Seinfeld. 
Since then, Oswalt's popularity has only risen both in the fields of acting and stand-up, and he recently released his seventh stand-up special Patton Oswalt: I Love Everything on Netflix. To promote the special, Oswalt was the guest on his friend Pete Holmes' extremely popular podcast You Made It Weird, where Oswalt shared a hilarious story about performing comedy while high in Amsterdam, Netherlands. 
Who is comedian Patton Oswalt?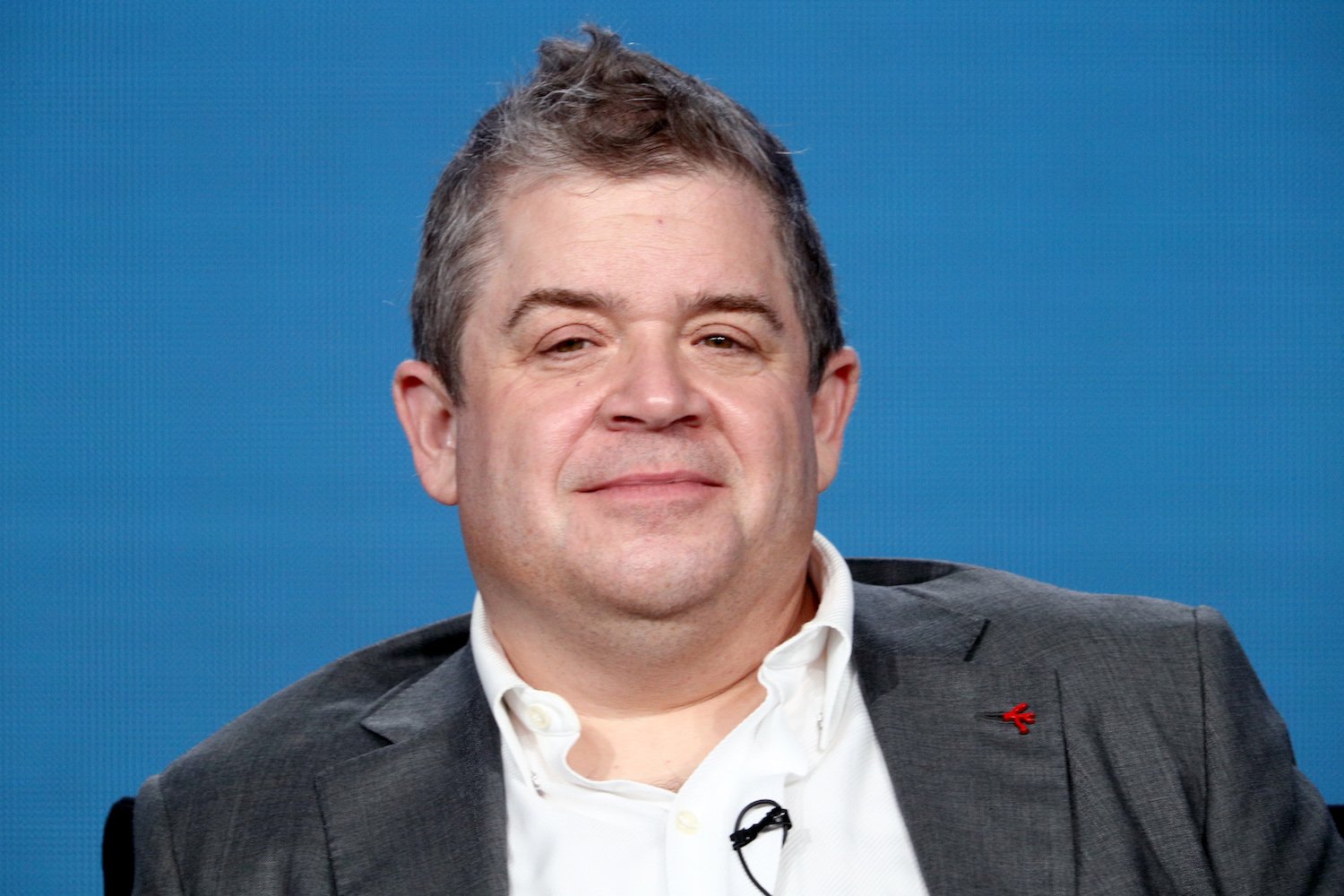 Oswalt is one of the most well-know stand-ups in the world, with a number of acclaimed specials released in the past several decades.
Over the years, Oswalt's comedic style has evolved as his life has changed. This includes a more serious turn following the tragic death of his first wife Michelle McNamara.
McNamara was known for her true-crime writing, which mostly concerned the infamous Golden State Killer. The two married in 2005 and had a child in 2009. McNamara passed away from an undiagnosed heart condition, which led to Oswalt finishing her book I'll Be Gone In The Dark, which is set to become an HBO docuseries.
McNamara's death was a major topic in Oswalt's outstanding special Patton Oswalt: Annihilation which was released in 2017. During 2017, Oswalt married actress Meredith Salenger.
Besides his stand up comedy, Oswalt has had a number of appearances in some of the best comedy films and television shows including, Dodgeball: A True Underdog Story, Ratatouille, The King of Queens, Parks and Recreation, Bojack Horseman, The Goldbergs, and many more. 
Oswalt's recent comedy special 'I Love Everything'
Oswalt released his most recent stand-up special I Love Everything on Netflix on May 19, 2020. The special was shot over two nights at the Knight Theater in Charlotte, North Carolina.
The other comedy specials that Oswalt has released include Werewolves and Lollipops, Tragedy Plus Comedy Equals Time, Thank You For Clapping, and Annihilation, several of which were also released exclusively on Netflix.
Oswalt's most recent special touched on topics such as reaching the age 50, buying a new house, and having an existential crisis at Denny's. The lovingly nerdy comedian also tells the hilarious story of how attending his daughter's art show cost him a chance to tour a life-size replica of the Millennium Falcon.
The show received great reviews, as have most of his other specials. To promote his recently released show, Oswalt made an appearance on fellow stand-up Pete Holmes interview podcast You Made It Weird. 
Oswalt's story about performing high on the podcast 'You Made It Weird'
As the show's title suggests, You Made It Weird is a podcast that gets into the stranger parts of the lives of both host Holmes and his guest. On Oswalt's episode, the two comedians discussed a wide range of topics, including the time Oswalt got so high that he performed a set with his eyes closed.
The wild incident occurred while Oswalt was performing in Amsterdam, Norway, where the use of marijuana is famously extremely popular. According to the comedian, Oswalt bought and ate an edible Snickers bar, without realizing its potency, which caused the comedian some trouble seeing during his set.
Oswalt went on to explain that "(he) didn't know you were supposed to take a couple of bites and it lasts you the week. I walked around and ate the whole Snickers bar. And I went on stage and here's what's weird: I could speak perfectly fine. I could form thoughts perfectly fine. I could not physically open my eyes."
This performance must have been a strange sight for those in attendance, but knowing Oswalt, everyone in the crowd laughed uproariously, even if Oswalt couldn't see it.