The Paul McCartney Album He Released Exclusively in the Soviet Union
Paul McCartney dominated the album and single charts worldwide with The Beatles and his solo career. Despite having success in Europe and North America, he decided to release one album exclusively in the Soviet Union. The album is more of a novelty than a hit record, but it was still an intriguing experiment for the former Beatle. 
Paul McCartney wanted to make an album consisting of covers of classic rock songs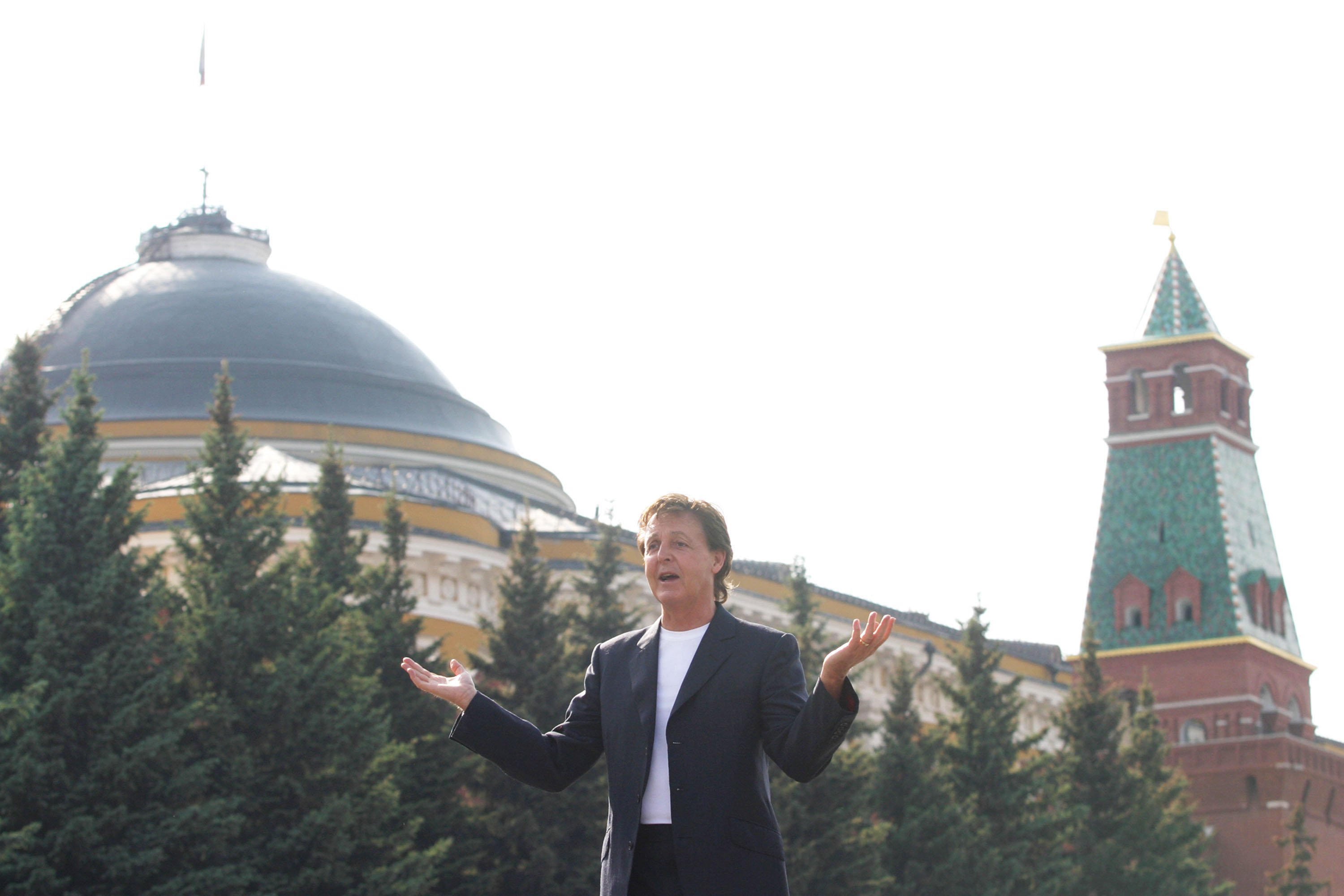 McCartney had many rock n' roll influences while learning music in Liverpool. Many of these included Chuck Berry, Little Richard, and Elvis Presley. Many of his musical influences came from the 1950s, and the British singer-songwriter wanted to make an album paying tribute to his many influences. In an interview with his website, Paul McCartney discussed the idea behind this album, titled The Russian Album. 
"I was at a point when I was wanting to make this album, The Russian Album. I wanted to tribute those songs and just have the fun of playing them because I love them so much," McCartney explained. "So, I thought, 'Okay, I'll do that.' And just get together a bunch of guys, as I didn't have a regular band at the time. I thought I'd just get together a bunch of guys who I know are good and we'll have fun and we'll just play these songs. We'll rehearse them very briefly, and then we'll just crack on and do them. And not spend much time on it."
McCartney released 'Choba B CCP' exclusively in the Soviet Union
The Russian Album was officially titled Choba B CCP, which translates in Russian to Back in the U.S.S.R, a reference to the Beatles song of the same name. The album consisted of covers of several classic rock songs, including "Bring It On Home to Me" by Sam Cooke and "Lucille" by Little Richard. The album was initially meant to release in the U.K., but Paul McCartney decided it would be fun to exclusively release the album in the Soviet Union. 
"With this album, I thought, 'What if we got it manufactured in Russia?' I thought that would just be the funniest thing because naturally you'd just expect it to get released in the UK, America, Europe and the Russian fans might have to import it, as they had to with all of The Beatles stuff. So, I thought it would be great to sort of switch it round and, well, just get Melodiya, the state-owned record label, to manufacture it. I thought that would be cool. Just the idea that there's Russians working the machines, making this thing is kind of a glamorous idea!"
The album was released internationally in 1991
Paul McCartney was satisfied with the album despite not being a chart-topper. He liked to call it a "crazy little Russian release." In 1991, The Russian Album was released internationally on vinyl with an additional track. However, it still didn't fare too well on the charts, unable to crack the top 100 on the Billboard 200. Choba B CCP may not be remembered well by many McCartney fans, but it is a neat collectible in his discography.