Paul McCartney Claims He Was Behind the Title of The Beatles' 'Eight Days a Week'
Paul McCartney claims he was behind the title of The Beatles' "Eight Days a Week." However, he started a rumor decades ago that drummer Ringo Starr came up with the title.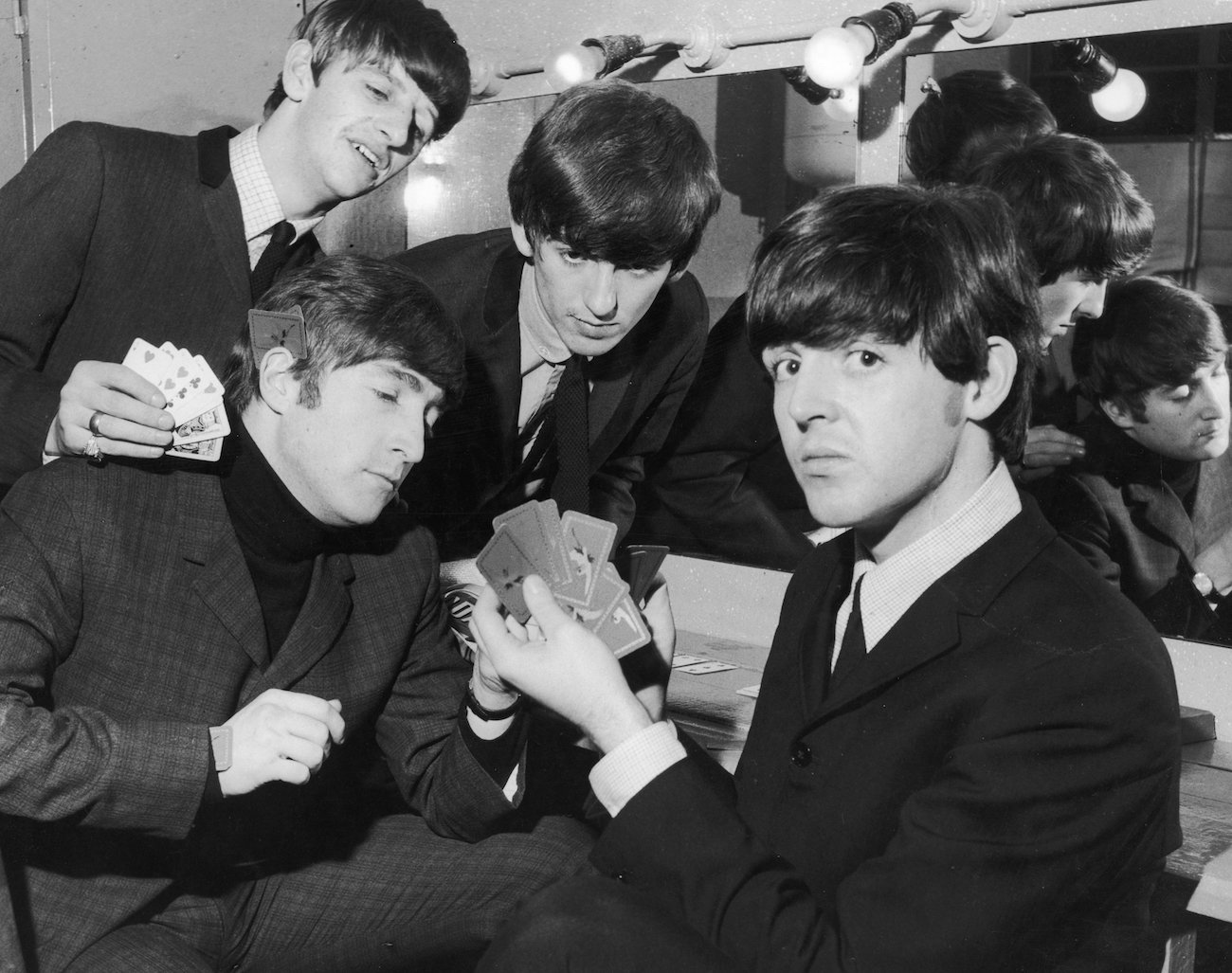 Paul McCartney came up with the title of The Beatles' 'Eight Days a Week'
The littlest things inspire Paul, even passing phrases from those around him. One sentence was all it took to make a Beatles hit. Such was the case for "Eight Days a Week."
In The Lyrics: 1956 to the Present, Paul wrote that he came up with the song's title after having a chauffeur drive him to John Lennon's house. He needed a driver because the police had recently taken away his driver's license after too much reckless driving.
"The problem was we all liked to drive fast, and I myself had been caught one too many times," he explained. "The police took my licence away, and I was banned from driving for a year. If I wanted to get somewhere, I had to take a bus or train or sometimes hire a driver. By the time I was unbanned, we'd actually earned enough money to get a driver.
"I was going out to John's house in Weybridge a lot, and on this particular day I was chatting to the chauffeur and, at the end of the journey, I just happened to ask him what he'd been doing. He said, 'Oh, I've been working eight days a week.' I ran into John's house saying, 'Got the title.'"
Paul McCartney claimed he wasn't the Beatle behind the title of 'Eight Days a Week' in one interview
Initially, Paul claimed it wasn't him who was behind the title of "Eight Days a Week." In 1984, Paul told Playboy that The Beatles' drummer, Ringo Starr, came up with it.
He said (per Beatles Interviews), "Yeah, he (Ringo) said it as though he were an overworked chauffeur: (in a heavy accent) 'Eight days a week.' (Laughter) When we heard it, we said, 'Really? Bing! Got it!'"
However, the version of the story in Lyrics is the one Paul gave in both The Beatles Anthology book and Ron Howard's documentary The Beatles: Eight Days a Week – The Touring Years. So, it was he who named the song.
Paul had to remember the song's lyrics until they could record it
When Paul and John wrote songs together, they had to write something memorable to remember when they got to the recording studio. So, Paul had to remember "Eight Days a Week" until he got to EMI Studios.
Paul explained, "So when I arrived with the title, he was just happy that we had a starting point. I mean, I don't think either of us ever thought it was a great song, but it was a cool idea. Then remembering it – that was the trick. And in order to remember it, we had to write something memorable. You know, if we were writing something that was too clever or too this or that, we probably weren't going to remember it.
"I always found that by the time I'd got home in the evening and had a drink, I'd completely forgotten it. 'Oh s***,' I would think. 'Well, he'll remember it. But what if he's also had a drink and we've both forgotten it?' But in the morning, I'd wake up singing it. It would be there, fresh as a daisy.
"So we had the lyrics for 'Eight Days a Week,' and now I'd reinforced them in my brain, and by the time we came to the session, John and I could play it on acoustic guitars for George, Ring, George Martin, and the engineer. None of them had ever heard it before. John and I were the only two who knew it, but within twenty minutes we'd all learnt it."
Paul and John weren't the biggest fans of "Eight Days a Week." John called it a "lousy" Beatles song. Paul thought it wasn't a classic. The charts said otherwise. "Eight Days a Week" reached No. 1 on the Billboard Hot 100, remaining on the chart for 10 weeks.