Paul McCartney Hates This Scene in a Classic John Hughes Film
When Paul McCartney doesn't like something, you know. When he was fighting with his girlfriend, Jane Asher, fans knew about it because he'd write songs about it. Surprisingly, in the 1980s, Paul didn't write a song about something that really made him angry. Instead, he voiced his opinions about a specific scene in one of John Hughes' most famous films.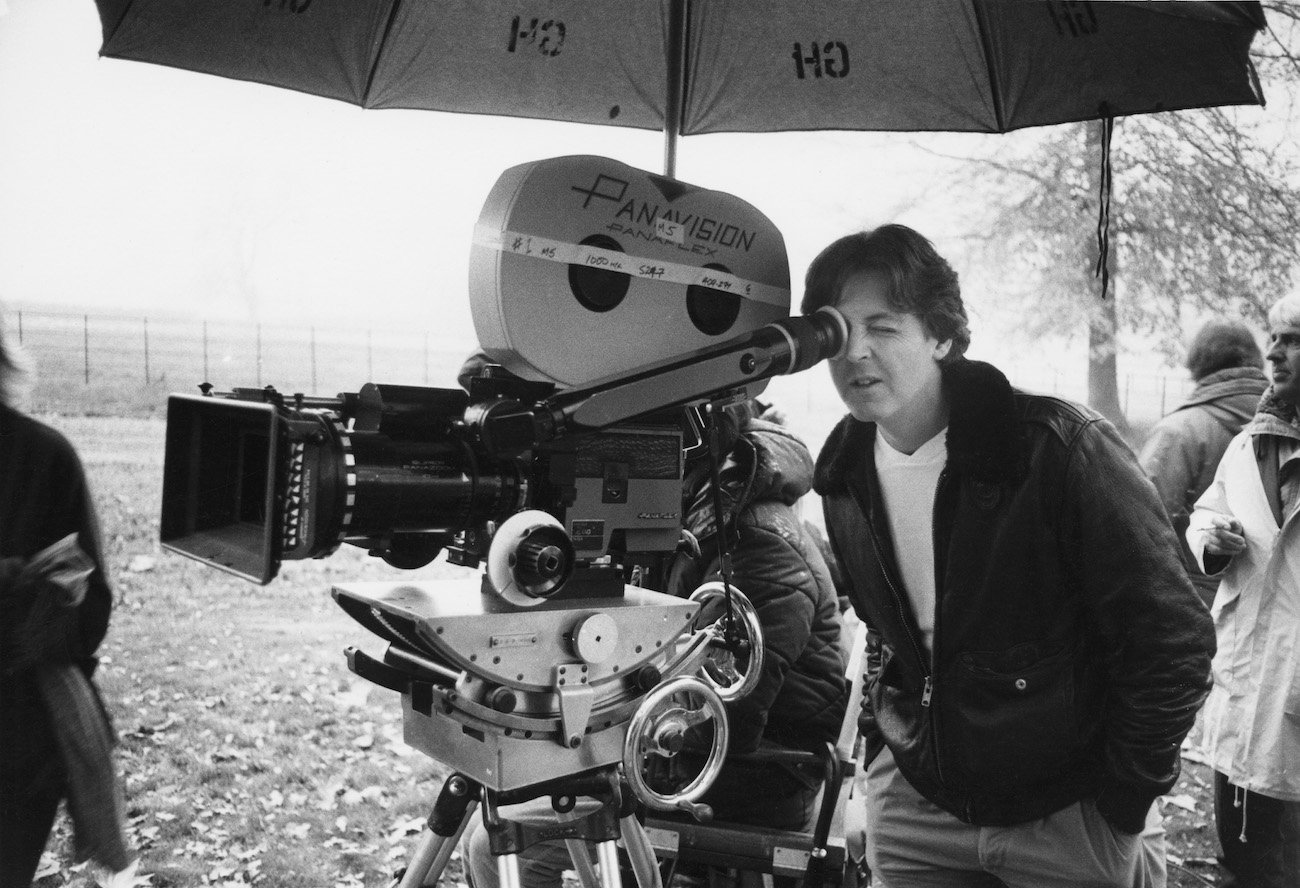 John Hughes was a huge Beatles fan
If you've ever seen John Hughes' 1986 film Ferris Bueller's Day Off, then you've seen the epic parade scene. Ferris magically ends up on a float and commands the entire audience's attention as he lip syncs to The Beatles' "Twist and Shout." The marching band plays along, and Ferris gives an outstanding performance that turns into one big dance party.
On Ferris Bueller's Day Off DVD commentary, Hughes explains that he absolutely hated the first song Ferris sings, Wayne Newton's "Danke Schoen," growing up. He would scream every time it came on the radio. So Hughes wanted to change to a song that he actually adored.
He was a huge Beatles fan. According to Far Out magazine, Hughes "listened to The White Album every single day for 56 days" while shooting the film. He put in a John Lennon reference, but he really wanted a Beatles song to play in the movie, so he chose "Twist and Shout" to appear in the parade scene.
When the song started playing, people from all over Downton Chicago crowded around to sing along. So the hundreds of people singing along with Ferris toward the end of the song are all real people, not extras.
Paul McCartney wasn't pleased with the song appearing in the film
The parade scene is one of the best in Ferris Bueller's Day Off, but Paul wasn't too happy when he first saw it. "I liked [the] film but they overdubbed some lousy brass on the stuff!" McCartney told writer William Dowling in 1989. "If it had needed brass, we'd had stuck it on ourselves!"
In the DVD commentary, Hughes said that when he heard this, he felt terrible because he'd offended a Beatle. "It wasn't really part of the song," Hughes explained about the marching band's horns, "it was that we saw a band, and we needed to hear the instruments. It was that they were playing along with it, so I'm sorry I offended him, but it did- it actually charted, it put the song back on the charts, the first time in years that a Beatle song had been on the Billboard charts."
"Twist and Shout" did re-enter the Billboard Hot 100 for another seven weeks in 1986, therefore, giving the song a total of 23 weeks on the charts. So Paul should thank Ferris Bueller's Day Off for making "Twist and Shout" The Beatles' longest-running Top 40 hit.
Paul McCartney had no say on the song being used
The thing that probably upset Paul the most about the scene was that he had no say in Hughes using "Twist and Shout" in the first place. The Beatles didn't own their own catalog at the time. According to Billboard, publisher Dick James sold his stake in The Beatles' original publishing company, Northern Songs, to ATV Music in 1969. From then, ATV Music took the entire Beatles catalog.
In 1985, ATV Music was sold to Michael Jackson, a year after Paul told Jackson the importance of music publishing. Jackson purchased ATV Music's 4,000-song catalog for $47.5 million, becoming the owner of about 250 Lennon-McCartney songs.
However, in 1995, Jackson sold half of ATV to Sony. In 2016, Sony became the sole owner of The Beatles catalog. The following year, Paul filed a lawsuit against Sony/ATV under the US Copyright Act of 1976 to get the catalog back. They settled the suit, so now there won't be any Beatles songs anywhere that Paul doesn't want.