Paul McCartney Once Heard Woody Harrelson Playing 'Let It Be' and Thought 'I Can Do That Better'
In 2020, Taylor Swift and Paul McCartney sat down for a conversation that was later published by Rolling Stone. In their talk, Swift and McCartney shared their love for parties, particularly ones thrown by McCartney. While talking with Swift, McCartney revealed that he once heard actor Woody Harrelson playing "Let It Be" by the Beatles and thought, "I could do that better."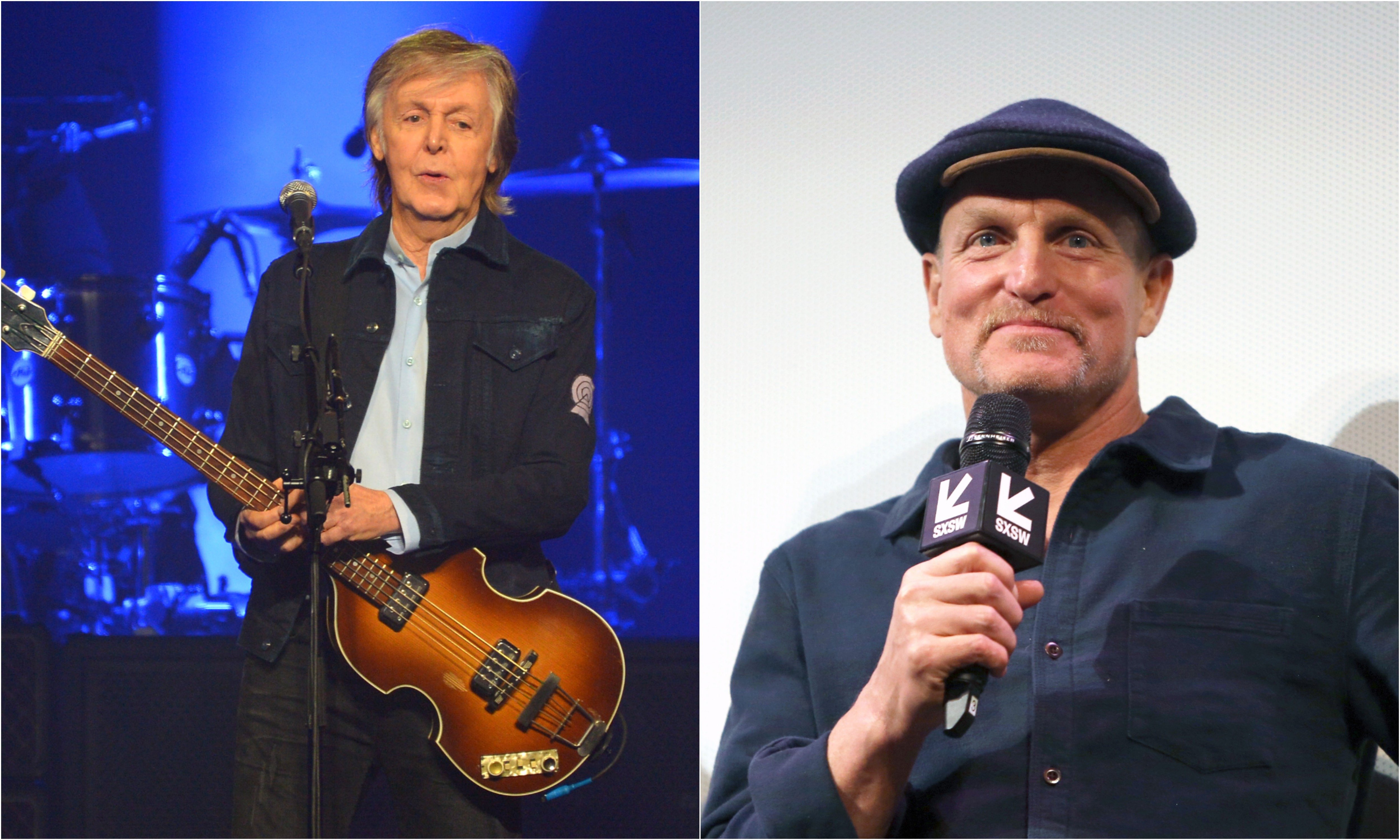 Paul McCartney played 'Let It Be' with Woody Harrelson
At the beginning of the interview with Rolling Stone, McCartney and Swift shared stories back and forth about performing songs at parties.
McCartney went on to describe when he played "Let It Be" by the Beatles with Harrelson.
"I seem to remember Woody Harrelson got on the piano, and he starts playing 'Let It Be,' and I'm thinking, 'I can do that better.' So I said, 'Come on, move over, Woody.' So we're both playing it," McCartney told Swift.
McCartney added, "It was really nice.… I love people like Dan Aykroyd, who's just full of energy and he loves his music so much, but he's not necessarily a musician, but he just wanders around the room, just saying, 'You got to get up, got to get up, do some stuff.'"
RELATED: Taylor Swift Once Shared Dave Grohl Did Not Realize She Was Playing His Song 'Best of You' at a Party
Taylor Swift and Paul McCartney bonded over performing at parties
Swift and McCartney are two of the most iconic musicians of today, but in Rolling Stone, the two revealed that they do not try to perform music at every party they attend.
"I'll tell you who was very … Reese Witherspoon was like, 'Are you going to sing?' I said 'Oh, I don't know.' She said, 'You've got to, yeah!' She's bossing me around. So I said, 'Whoa,' so it's a bit of that," McCartney told Swift.
Swift replied, "I love that person, because the party does not turn musical without that person… If nobody says, 'Can you guys play music?' we're not going to invite ourselves up onstage at whatever living-room party it is."
RELATED: Buying His Own Christmas Tree Was Important for Paul McCartney After the Beatles Broke Up
Taylor Swift had a fun experience at a party with Paul McCartney
In the interview with Rolling Stone, Swift credited McCartney for being the source of "some of the most fun nights of" her "life."
Swift told McCartney, "… because the times that I've run into you, I correlate with being some of the most fun nights of my life. I was at a party with you, when everybody just started playing music. And it was Dave Grohl playing, and you…"
"You were playing one of his songs, weren't you?" McCartney asked.
"Yes, I was playing his song called 'Best of You,' but I was playing it on piano, and he didn't recognize it until about halfway through," Swift said. "I just remember thinking, 'Are you the catalyst for the most fun times ever?' Is it your willingness to get up and play music that makes everyone feel like this is a thing that can happen tonight?"
RELATED: Paul McCartney Said He and John Lennon Did Not 'Have a Formula' When Writing Songs