Why Paul McCartney Initially Didn't Perform Any Beatles Songs With Wings
After The Beatles broke up, each member tried to separate themselves from the record-breaking band. Paul McCartney formed Wings shortly after leaving The Beatles, but he knew the group needed a fresh identity. While many fans came to concerts expecting McCartney to perform a few Beatles tracks, Macca refused to do so for the first few years of Wings. 
Paul McCartney formed Wings shortly after leaving The Beatles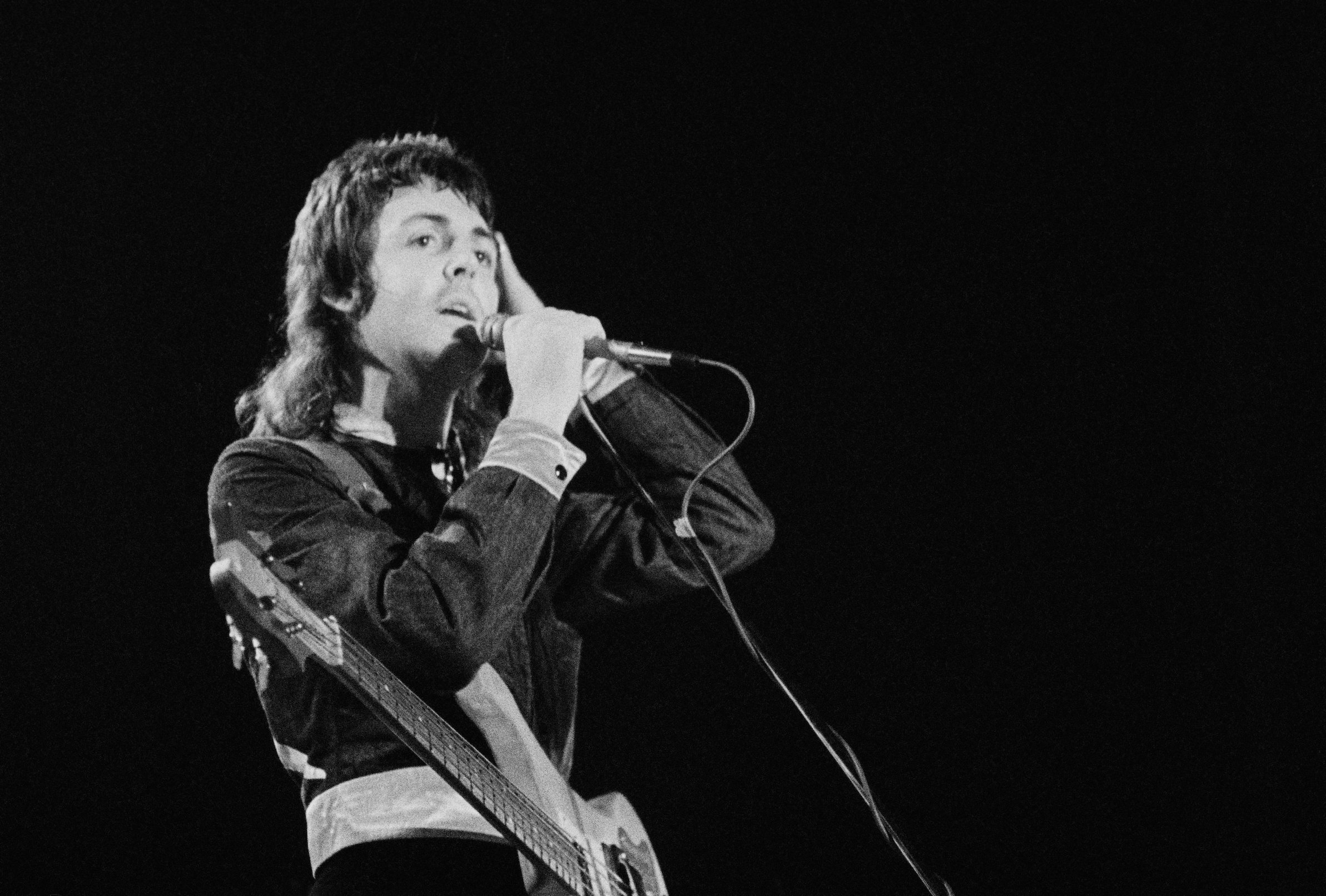 Shortly after leaving The Beatles, McCartney released his first two solo albums: McCartney (1970) and Ram (1971). While his solo career was going well in the early 1970s, McCartney still desired to form another band. In 1972, the former Beatle started Wings with his wife, Linda, on the keyboard, Denny Seiwell on drums, and Denny Laine on guitar. 
The band lasted until 1982 and had a changing roster over the years. While Wings never reached the peaks of The Beatles, the band still found plenty of success in the 1970s, with hit songs like "Band on the Run," "Jet," and "Silly Love Songs." McCartney proved that his musical talents exceeded past The Beatles, even though the fab four was a match made in heaven. 
McCartney didn't want to play Beatles songs until Wings had its own identity
In an interview with his website, Paulmccartney.com, Paul McCartney explained why Wings didn't play Beatles songs in the band's initial years. He wanted the band to establish its own identity. Fortunately, the band started accumulating hits, meaning audiences went to concerts hoping to see more than The Beatles' greatest hits. It wasn't until the 1975-1976 Wings Over the World tour that the "Blackbird" singer felt comfortable playing Beatles' songs. 
"Previously, all of the efforts had been to establish Wings and to make something that wasn't like a Beatles tribute band. But once we had a few hits with Wings –  and Band on the Run was a really big hit album – we had some of these hits in our repertoire, and it did feel like, 'Oh, it's okay, now we can do Beatles stuff!' And It was quite a relief in a way because I'm always sort of conscious of what the audience wants because my audience isn't a narrow audience, it's quite a wide group of people. There's a very good chance that they want to hear hits that they've heard you do in your career. So, if you don't do 'Hey Jude,' they're probably a bit disappointed, you know. And we hadn't done anything like that at that point."
McCartney had more confidence in his new band after a few years
Like The Beatles, McCartney knew Wings would require a few trial runs before becoming something great. However, by 1975, the British singer-songwriter had seen enough to have confidence in Wings and knew that combining the two bands would be a "winning formula."
"With Wings, I always knew we would have to take a few years of trials and tribulations. That was the same with The Beatles," McCartney shared. "We had gone to Hamburg, played around all the clubs in Liverpool before anyone had really heard us. You know, only the local audiences knew us before we had even made a record. We'd done a lot of work getting our skills together, so now I had to do this all again with Wings. But by Wings Over America and by the world tours, we'd pretty much done that. We now knew what Wings were."