Paul McCartney's Last Words to His Dying Wife Linda McCartney Helped Her 'Gently Slip Away'
Sir Paul McCartney is known for his memorable words — so it makes sense that the last ones he spoke to his late wife were meaningful. The Beatles frontman is one of the most successful composers and performers of all time. And he used his way with language to help ease his wife, Linda McCartney, on her death bed. What did he say?
How Paul McCartney met his wife, Linda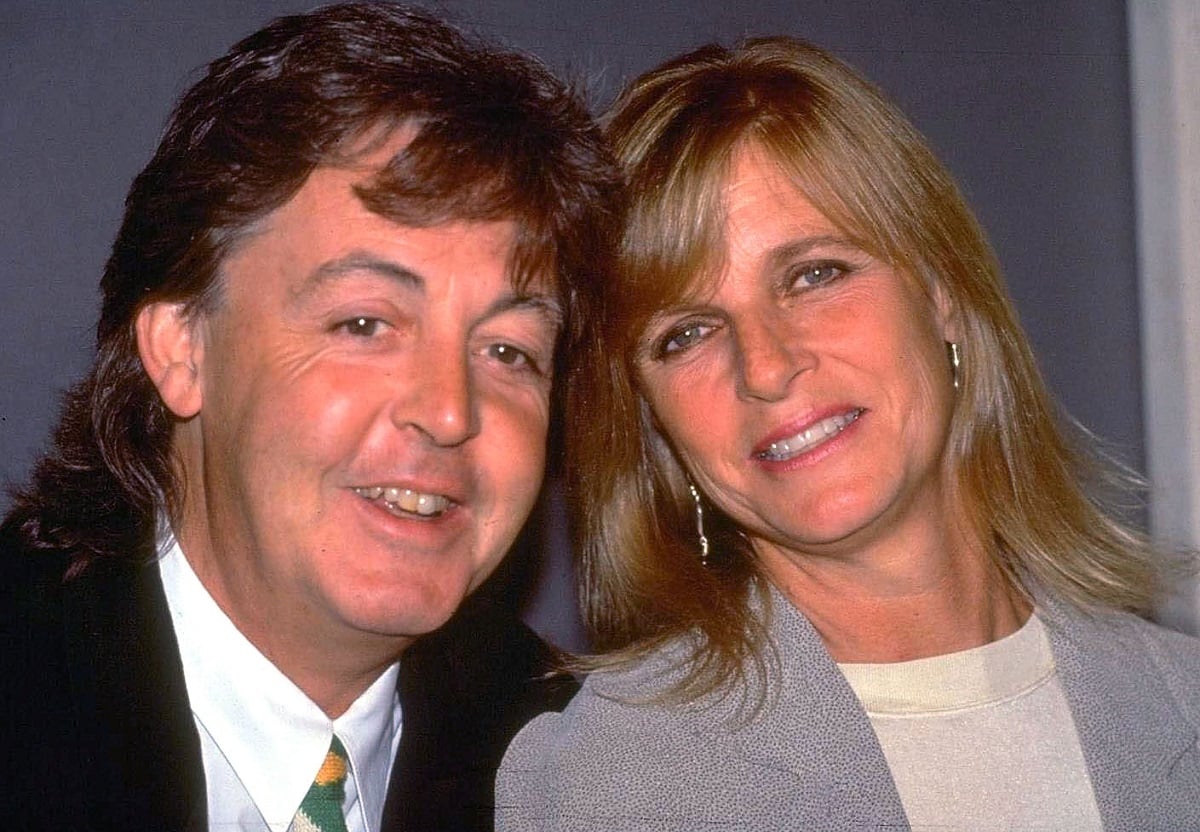 Although early Beatles songs were about Jane Asher, McCartney's first love, Linda Eastman, captured his adult heart. The American photographer attended a Georgie Fame concert at a London nightclub. She met her future husband there, as the book Paul: 50 Years After the British Invasion explains (via Rolling Stone).
For Paul McCartney, it was love at first sight and song. They didn't get together that night, though. It took a trip to New York for McCartney to see Linda again. After she gave him a white rabbit, the pair began dating.
The McCartneys tied the knot on March 12, 1969, with Linda's daughter, Heather, in tow. Paul McCartney adopted Heather, and he and Linda had three more children: Mary, Stella, and James.
McCartney's last words to his wife
Paul and Linda McCartney's love remained one for the ages. After more than 25 years together, Linda was diagnosed with breast cancer. For three years, she fought it. On April 17, 1998, at just 56, Linda McCartney died.
When Paul McCartney realized his wife's time had come, he painted a picture for her of a perfect day. "You're up on your beautiful Appaloosa stallion," he told her, according to the Sun-Sentinel. "It's a fine spring day. We're riding through the woods. The bluebells are all out, and the sky is a clear blue."
That was all it took. McCartney "had barely got to the end of the sentence when she closed her eyes and gently slipped away." Though the artist stated he and her children "will never get over" her death, he added, "I think we will come to accept it."
Who were McCartney's other wives?
Paul McCartney did come to accept his wife's death. But it wasn't easy. "I think I cried for about a year on and off," he said (via the BBC). "It was almost embarrassing except it seemed the only thing to do." However, he found love elsewhere in the years following.
McCartney moved on with former model Heather Mills. The couple had a lavish wedding in 2002 and welcomed a daughter, together, Beatrice, in 2003. Their 2006 divorce became the subject of much media speculation and turmoil, specifically surrounding McCartney's daughter, Stella.
In 2007, McCartney started dating Nancy Shevell. The two were brought together at the persistence of Shevell's cousin Barbara Walters. The pair were engaged in 2011 and married later that same year. They've been together for more than a decade now.
RELATED: Paul McCartney Fans React With Surprise to the One Item Always on the Table During a McCartney Sunday Dinner