Paul McCartney Learned a Performance Trick From Little Richard That He Continues to Use to This Day
Paul McCartney has been in the music industry for over half a century. Over that time, the Beatles singer picked up wisdom and advice from fellow artists, including rock 'n' roll icon Little Richard.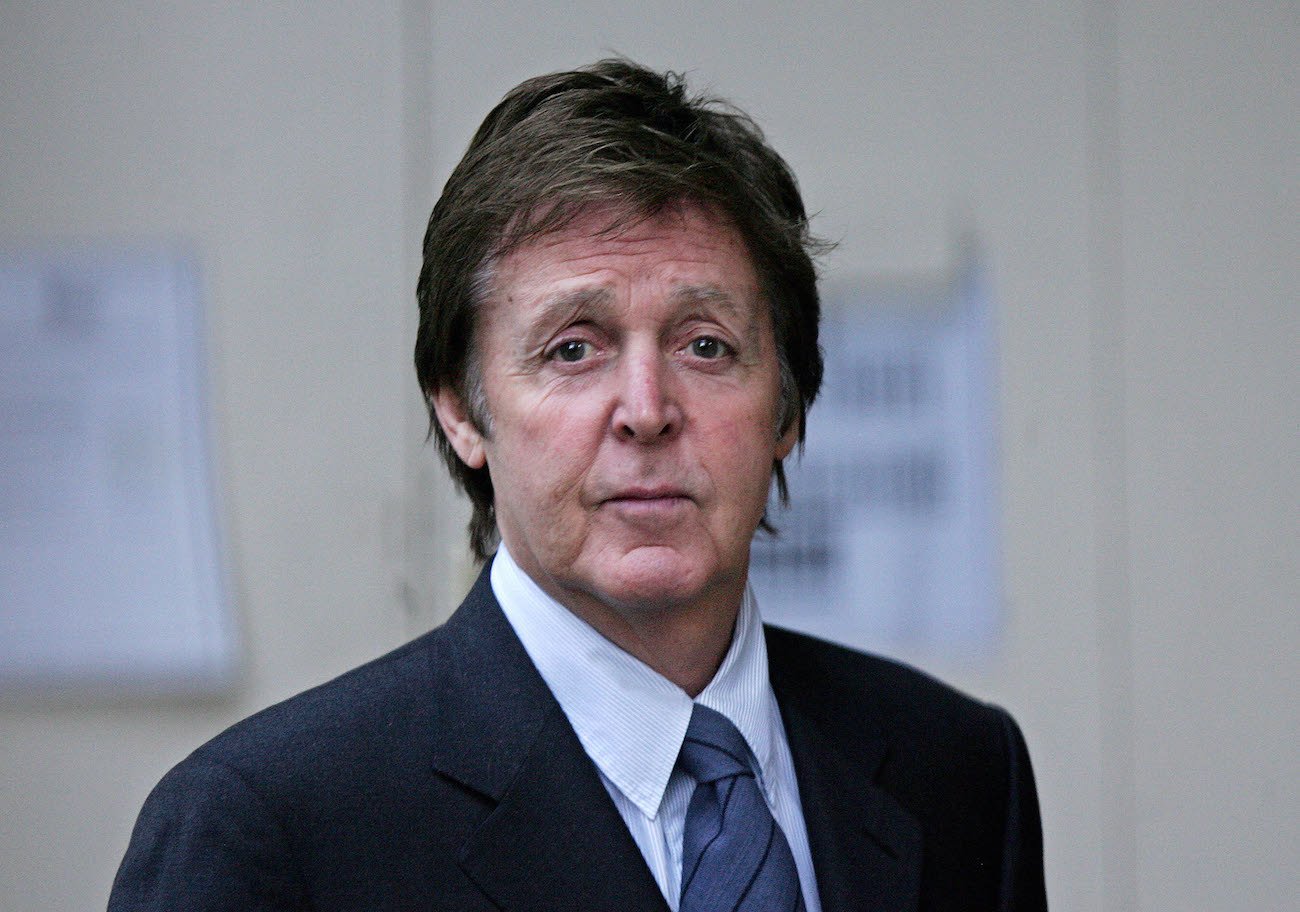 Paul McCartney rose to fame with The Beatles after Little Richard's debut
Little Richard became a breakout star in the American music scene in the 1950s for hit songs like "Tutti Frutti" and "Good Golly, Miss Molly." Artists like Big Mama Thornton and Sister Rosetta Tharpe helped pioneer the genre that would go on to be known as rock 'n' roll, first popularized by Little Richard and later by Elvis Presley.
After Little Richard's death in 2020, Beatles singer Paul McCartney took to Twitter to share some of his memories of the late rockstar.
"From 'Tutti Frutti' to 'Long Tall Sally' to 'Good Golly, Miss Molly' to 'Lucille', Little Richard came screaming into my life when I was a teenager," McCartney recalled. "I owe a lot of what I do to Little Richard and his style; and he knew it. He would say, 'I taught Paul everything he knows'. I had to admit he was right."
Paul McCartney learned a performance prep trick from Little Richard
McCartney went on to reminisce on his first experiences with Little Richard back in 1962. At the time, The Beatles were a fledgling group playing residencies at the Star-Club in Hamburg, Germany.
"In the early days of The Beatles we played with Richard in Hamburg and got to know him," McCartney said in another tweet. "He would let us hang out in his dressing room and we were witness to his pre-show rituals, with his head under a towel over a bowl of steaming hot water, he would suddenly lift his head up to the mirror and say, 'I can't help it cos I'm so beautiful.' And he was."
According to Rolling Stone, McCartney revealed in 2017 that he'd adopted Little Richard's pre-show ritual as his own, and continued to do it throughout the decades. "I do like a steaming before I go on, which I was told was probably the best thing to clear your larynx," he said. "I was taught that by watching Little Richard do it when we were kids in Hamburg. He used to do it before he went on."
Little Richard influenced rock 'n' roll stars like Paul McCartney and Elvis Presley
Little Richard's impact on the world of rock 'n' roll is undeniable, and artists including McCartney and Elvis ensured to give Little Richard his flowers. As for his own legacy, Little Richard was adamant about his role in the creation of rock 'n' roll.
"I really feel from the bottom of my heart that I am the inventor [of rock 'n' roll]. If there was somebody else, I didn't know then, didn't hear them, haven't heard them. Not even to this day. So I say I'm the architect," he said firmly in a 1990 interview with Rolling Stone.
Even though he came before Elvis, he gave the "Jailhouse Rock" singer for bringing rock 'n' roll — which up until then was a genre pioneered and celebrated by Black people — to white audiences.
"I think that Elvis was more acceptable being white back in that period," he said. "I believe that if Elvis had been Black, he wouldn't have been as big as he was. If I was white, do you know how huge I'd be? If I was white, I'd be able to sit on top of the White House! A lot of things they would do for Elvis and Pat Boone, they wouldn't do for me."
RELATED: How Little Richard Felt About Elvis Presley Being Deemed the King of Rock 'n' Roll