Paul McCartney Received 'Strange, Metaphysical' Signs From Linda McCartney Telling Him to Move On
Paul McCartney said he received signs from his late wife, Linda McCartney, telling him to move on after he met his second wife, Heather Mills.
After 30 years of marriage, Paul McCartney lost his first wife, Linda McCartney, to breast cancer in 1998. Paul's world completely collapsed, and he contemplated retiring and retreating from the public eye. Until Paul started getting signs from his late wife, telling him to move on.
Suddenly, Paul felt a little better and eventually married Heather Mills. Although, that didn't exactly turn out great.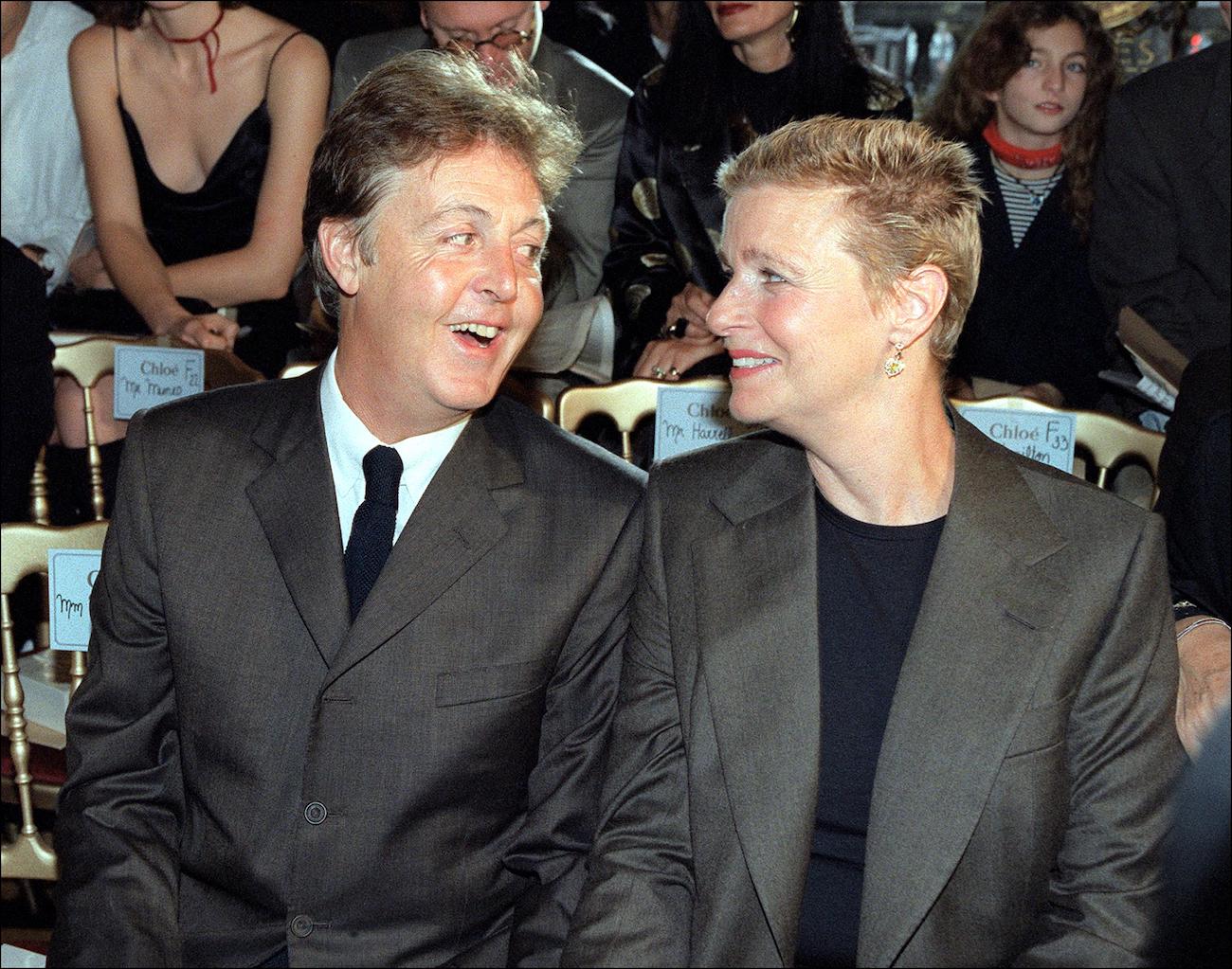 Paul McCartney said his 'world collapsed' after Linda McCartney died in 1998
In 2001, Paul spoke to Rolling Stone about his eventful year. He'd spent the fall organizing the Concert for New York City after witnessing the attacks on the World Trade Center. Paul also had a new romance. He told Rolling Stone that his burst of energy "goes back to losing Linda," which made Paul's world collapse.
"Well, it all goes back to losing Linda [in 1998]," Paul explained. "When that happened, obviously, my world collapsed. We'd been fighting a battle [with Linda's breast cancer] for about a year and a half. All our efforts, every single thing, had been to beat it.
"And in the end, we lost the battle. It was just staggering. Linda and I had been together for thirty years. Four kids. It was… shocking. I thought, 'How the hell do I deal with this?' For about a year, I found myself crying – in all situations, anyone I met.
"Anyone who came over, the minute we talked about Linda, I'd say, 'I'm sorry about this, I've got to cry.' People had said, 'Immerse yourself in work,' and I said, 'I don't think so.' I ended up toward the end of the year doing Run Devil Run, the rock & roll album, because Linda had wanted me to do it. That was a good jumping-off point."
Paul also worked on Linda's solo record. "Anything that was Linda-related I could just about cope with," he said. "Then, once the seasons had gone around once, I started to notice a lightening of my mood. I was coming out of my shell a little bit, because I had thought that I was going to be, like, a monk.
"Linda was my only love, and it was very unlikely it was going to happen again, so I thought, 'I must just pull away and retire.' But after a year or so, I started to think, 'Maybe not.'"
Paul received signs from Linda telling him it was OK to move on with Heather Mills
When Paul's mood started to lighten, he met his future second wife, Heather Mills. According to the List, Paul met Mills at the Pride of Britain Awards in 1999. Paul felt guilty about moving on with another woman. However, he eventually started getting signs he knew were from Linda, saying it was OK to move on.
"Then I met Heather, and I noticed that I liked the way she looked," Paul told Rolling Stone. "I said, 'Wait a minute, you're looking at other women.' Immediately it was like, 'Uh-oh. You can't do that.' The married guilt.
"I beat myself up a bit about that. But I referred it all to Linda, and I started to get the message that it was OK, that she wouldn't mind."
Rolling Stone asked if Linda had communicated with him.
"Nothing you'd really want to go into, because it's very private, but there were strange, metaphysical occurrences that seemed to mean something. Animal noises. Bird noises. You'd ask yourself a question under the stars, and, like, there'd be like an owl in the valley going whoo-whoo-whoo. Things like that.
"So I started going out with Heather. Started having a laugh, feeling good. 'Oh, my God — am I dating? I don't believe it. I haven't done this for thirty years! Can I do it?' And it was, 'Yes, you can.' I started to fall for Heather. And that was it.
"That reawakening brought back a lot of energy. I started to write quite a bit more, and I thought, 'Ah, I'll make a new album.'"
Paul married Heather Mills in 2002
In 2001, Paul and Mills got engaged. They married in an extravagant wedding at a remote Irish castle the following year. There were 300 guests, and it cost $2.3 million. 
In 2003, Paul and Mills welcomed their daughter Beatrice. However, the tabloids constantly watched their marriage, and Mills later claimed that Paul's daughter Stella tried to split them up "every week."
"Stella wasn't interested in her dad's happiness," Mills said (per the List). "She's done some evil, evil things." After a messy six-year marriage, Paul and Mills had an even more messy divorce.
Since then, Paul and Mills have remained civil for Beatrice. Although Paul and Mills' marriage didn't exactly work out, Linda's message for Paul to move on still rings true. She wouldn't want him to retire or to become a recluse. He's still got a lot of work to do.