Paul McCartney Said Connecting With Yoko Ono Helped Him Get Over John Lennon's Death
While Paul McCartney didn't initially get along with John Lennon's widow, Yoko Ono, the two seem to have a better relationship today. The pair began to connect after Lennon's assassination in 1980, and McCartney said that speaking with Ono about John helped him get through his grief. 
Paul McCartney began speaking to Yoko Ono more after John Lennon's death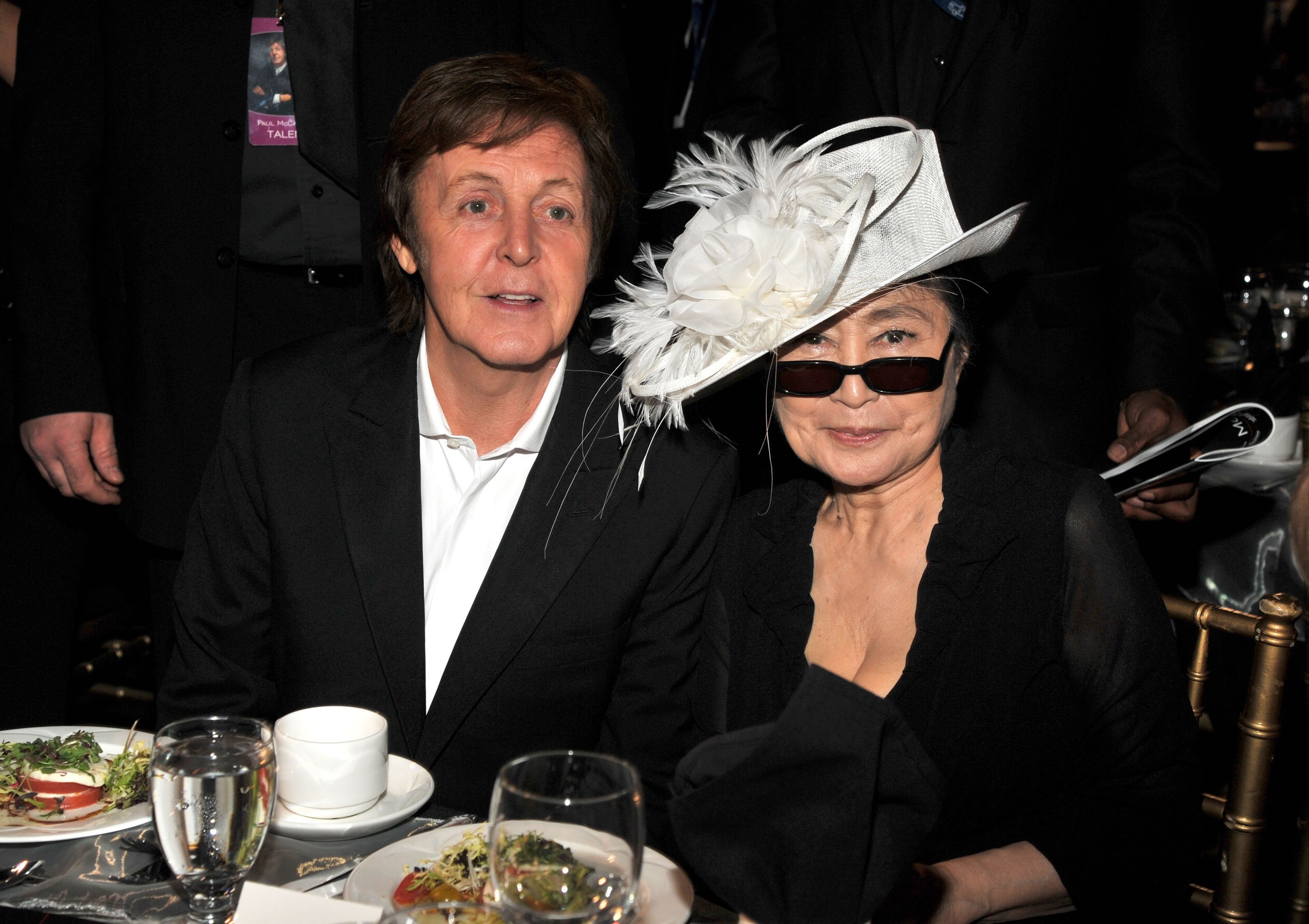 In a 1984 interview with Playboy, Paul McCartney reflected on his reaction to John Lennon's death and his current relationship with Yoko Ono. McCartney admitted he "never really got on that well" with Yoko when she was with Lennon. The former Beatle says that John changed after meeting her, but he understood he was in love. Following his death, McCartney said he started to get to know her better and found that they have some things in common. 
"I only started to get to know her after John's death. I began wanting to know if I could be of any help, because of my old friend. And at first, I was a bit put off by her attitude of 'I don't want to be widow of the year.' That's what she said. At first, I felt rebuffed and thought, Oh well, great! Well, sod you! But then I thought, Wait a minute, come on. She's had the tragedy of a lifetime here, and I'm being crazy and insensitive to say, 'Well, if you're not going to be nice to me, I'm not going to be nice to you.' I feel I started to get to know her then, to understand what she was going through instead of only my point of view all the time… which I think is part of growing up anyway. And I think then I was able to find quite a lot of things in common with Yoko."
Ono helped McCartney 'feel better' about Lennon's death
Once Paul McCartney and Yoko Ono began to know each other better, they began chatting about John and sharing various memories. The "Let it Be" singer said that talking about Lennon with Ono helped him get through his grief as she would tell him what John would say about him in private. 
"After he died, the thing that helped me the most, really, was talking to Yoko about it," McCartney shared. "She volunteered the information that he had… really liked me. She said that once or twice, they had sat down to listen to my records, and he had said, 'There you are.' So an awful lot went on in the privacy of their own place. So, yes, it was very important."
McCartney was honored to hear any praise from Lennon
During their time with The Beatles, McCartney said it was hard to get any praise from Lennon, but when it did happen, he took it very seriously. He looked up to John and would take any form of appreciation he could get, so hearing those kind words from Yoko must have given him some closure about their relationship. 
"I definitely did look up to John. We all looked up to John," McCartney explained. "He was older, and he was very much the leader; he was the quickest wit and the smartest and all that kind of thing. So whenever he did praise any of us, it was great praise, indeed, because he didn't dish it out much. If ever you got a speck of it, a crumb of it, you were quite grateful."