Paul McCartney Was 'Scared of Being the Boss' of The Beatles
Paul McCartney was just one of the masterminds behind The Beatles' music. Fans got a behind the scenes look at their songwriting process with Disney+'s 'The Beatles: Get Back.'
As one of the group's songwriters, Paul McCartney sometimes had problems with other members improvising their way through rehearsal. In one clip from the Disney+ documentary series The Beatles: Get Back, this artist said that he didn't like being "the boss" of the group.
Beatles fans saw unreleased footage of The Beatles in Disney+'s documentary series 'The Beatles: Get Back'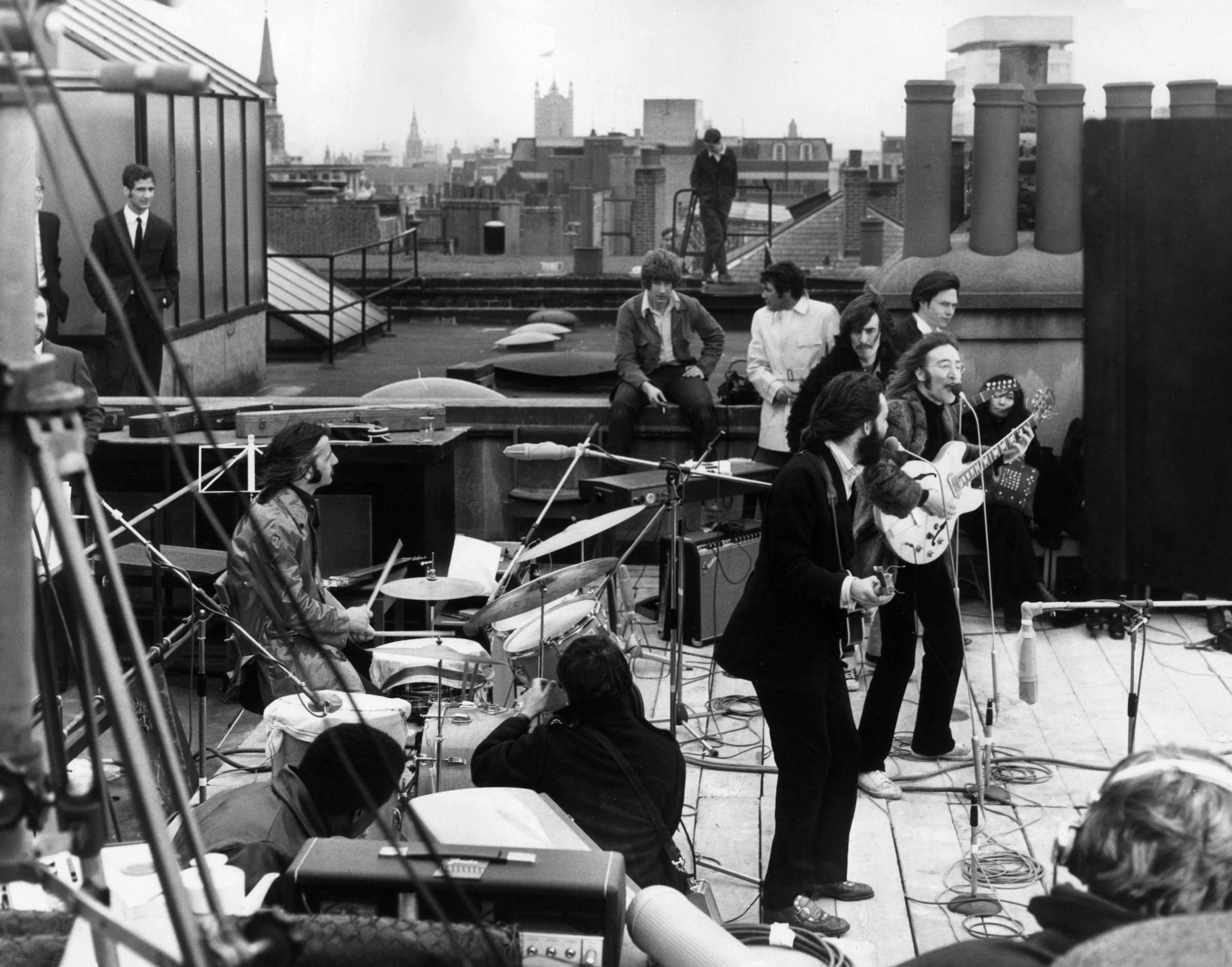 They're one of the biggest boy bands in the world. The Beatles: Get Back, released on Disney+, gave a never before seen glimpse at John Lennon, McCartney, Harrison, and Ringo Starr as they rehearsed for their live rooftop performance, as well as Abbey Road and Let It Be. 
With a somewhat collaborative songwriting process, McCartney shared that it was difficult feeling like "the boss" of The Beatles. 
(There was no "official" boss/leader of The Beatles, especially following the death of manager Brian Epstein. Most members of this group are credited as songwriters. Still, according to Paste Magazine, The Beatles' lead vocal ownership puts Lennon at 110 and McCartney at 106.)
Paul McCartney said that he felt like the 'boss' of the Beatles for a couple of years
After a rocky rehearsal of "Don't Let Me Down," McCartney proposed they simplify the song and then add in more complicated parts. After Harrison suggested he just play the guitar chords, McCartney said he feared he was "annoying" his bandmate.
Harrison reassured McCartney that he wasn't annoyed, but McCartney said he didn't want to get into anything on "candid camera," as described by Lennon. (The artist was referring to the documentary constantly being filmed.)
"I'm scared of being the boss," McCartney said. "And I have been for like a couple of years. It's like, I always sound — I always feel as though I'm trying to put you down and stop you [from] playing. But I'm not. I'm trying to stop us all [from] playing until we know what we're playing."
"But you've got to play in order to find which fits and which doesn't," Harrison said. "You see, that's all we can do."
With the song sounding "confused" at the moment, and their performance only 12 days away, McCartney said that he just wanted to rehearse "methodically." Of course, by the time the concert rolled around, the band perfected their setlist.
The Beatles performed their 'Get Back' rooftop concert, as seen in the Disney+ special
The setlist wasn't the only decision from this band. Even the venue was a topic of conversation, with the group throwing out ideas about performing at a hospital and in a studio. Eventually, they decided on the roof of London's Savile Row.
The iconic rooftop performance included live versions of new songs "Don't Let Me Down," "Get Back," "I've Got A Feeling," "One After 909," and "Dig a Pony." It was one of the group's final concerts before they disbanded in 1970.