Paul McCartney Shares Which Beatles Song Titles Came from Ringo Starr
While John Lennon and Paul McCartney were the primary songwriters for The Beatles, George Harrison and Ringo Starr still contributed in many ways. Harrison wrote many hit songs, and while Starr wasn't much of a songwriter then, McCartney says the drummer was a crucial member of The Beatles and even came up with a few song titles. 
Paul McCartney says there was more to Ringo Starr then there was on the surface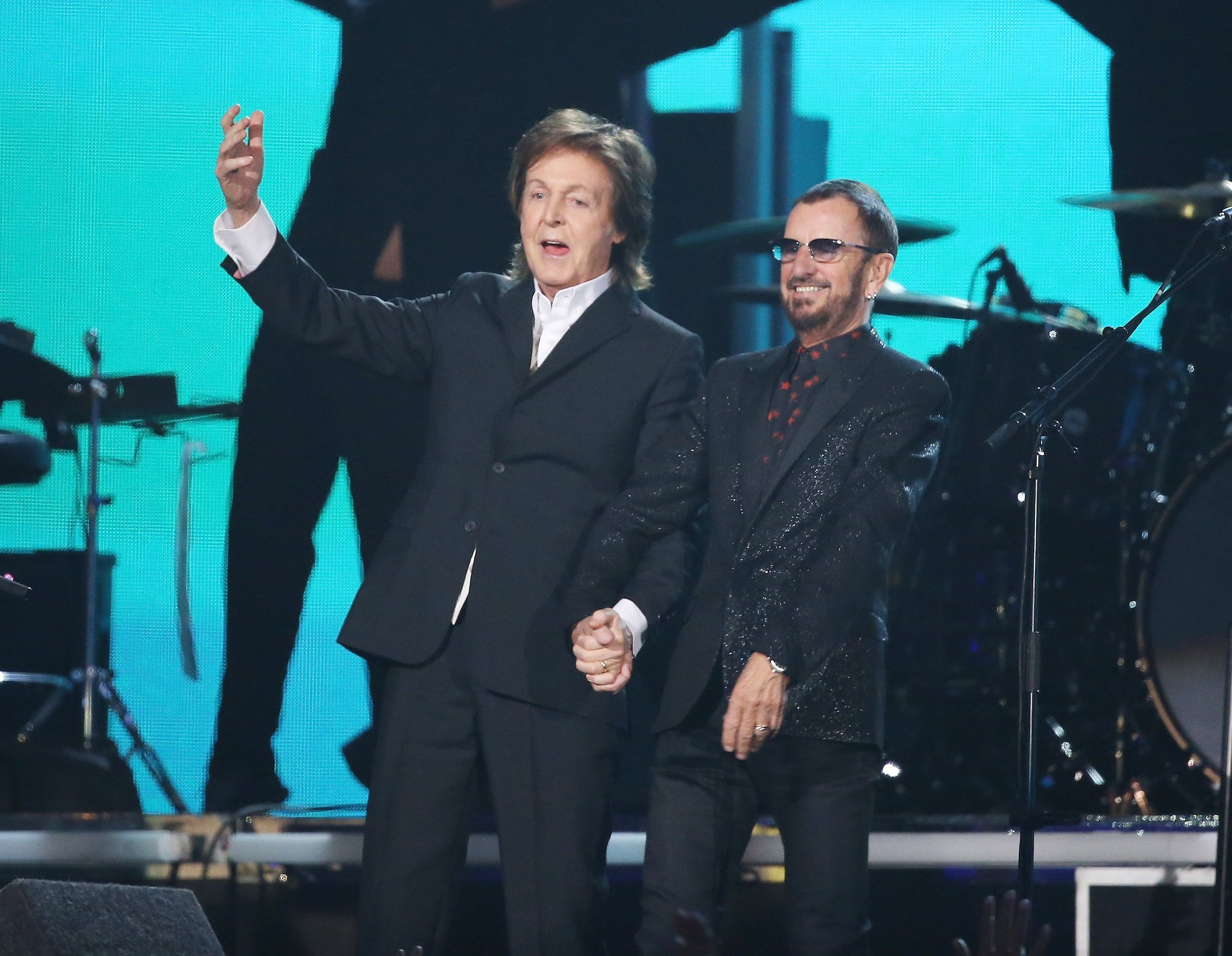 In a 1984 interview with Playboy, Paul McCartney discussed how Ringo Starr contributed to The Beatles more than people thought. While he appeared just to be the band's drummer, McCartney says there was a certain cleverness Starr possessed that the public never truly saw. 
"On the surface, Ringo was just some drummer," he said. "But there was a hell of a lot more to him than that. For instance, there wouldn't have been 'A Hard Day's Night' without him. He had this kind of thing where he moved phrases around. My daughters have it, too. They just make up better phrases. Some of my kids have got some brains. 'First of a ball,' the girls say, instead of 'First of all.' I like that, because lyricists play with words."
McCartney reveals which Beatles song titles Starr came up with 
In addition to "A Hard Day's Night," Paul McCartney says several Beatles songs found their titles thanks to Ringo Starr. A few of these hits include "Eight Days a Week" and "Tomorrow Never Knows." Macca also clarified that this was only the 'tip of the iceberg' regarding Starr's contributions. 
"Yeah, he said it as though he were an overworked chauffeur." ''Eight days a week.'" "When we heard it, we said, 'Really? Bing! Got it!'" McCartney shared. "Another of his was 'Tomorrow never knows.' He used to say, 'Well, tomorrow never knows.' And he'd say it for real. He meant it. But all that sounds a bit trivial there. That wasn't all he did. That was just the tip of the iceberg."
McCartney says the band was better as a unit than individually 
The Beatles were a unique band because they didn't have a frontman. Yes, McCartney and Lennon led most of their songs, but each member played a pivotal role in the band's success. While each member of The Beatles had a successful solo career after the band disbanded, the British singer-songwriter says they were better working together than as solo artists. 
"When the four of us got together, we were definitely better than the four of us individually," McCartney explained. "One of the things we had going for us was that we'd been together a long time. It made us very tight, like family, almost, so we were able to read one another. That made us good. It was only really toward the very end when business started to interfere."