Paul McCartney Shares the Moment He Knew Ringo Starr Was the Missing Piece for The Beatles
The Beatles were a unique band because the fab four didn't have a frontman. While Paul McCartney and John Lennon were the primary contributors, George Harrison and Ringo Starr were still irreplaceable in their roles. The Beatles began as McCartney, Lennon, and Harrison, and the trio sought the perfect drummer to complete the band. McCartney once shared the moment he knew Starr was the missing ingredient The Beatles needed. 
Paul McCartney believes The Beatles were 'lucky' to find each other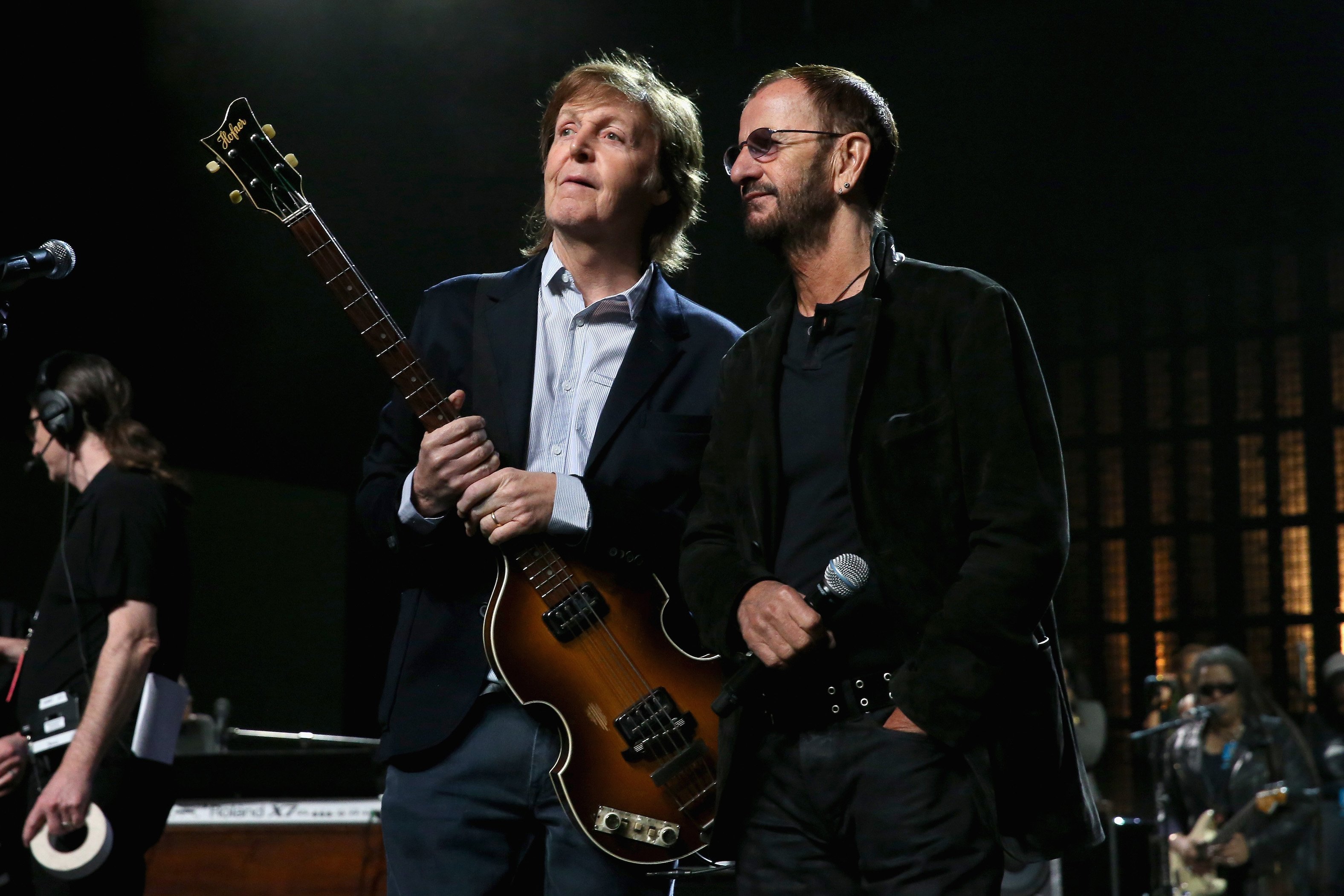 When The Beatles emerged in the 1960s, they were just four kids from Liverpool who had a passion for music. In an interview with Rolling Stone, McCartney said he was lucky to grow up with a passion for music that stemmed from his dad's generation. He was even luckier to meet Lennon and Harrison, who shared a similar passion, and they were able to bring out the best in one another. 
"We were lucky, but I think the luck just came from the passion," McCartney explained. "Just growing up, I loved my dad's era of music. The chords were fascinating. I loved listening to my dad play. So that passion just grew and grew, and then you'd meet … in my case I'd meet someone like John or George. You'd find that they had the same passion. You're just drawn to each other."
Paul McCartney believed the group was complete after the first session with Ringo Starr
While Ringo is the Beatles' drummer most people know, the group had several drummers before finally landing on Starr. The band has had a total of 5 drummers, including Colin Hanton, Tommy Moore, Norman Chapman, and Pete Best. Starr joined the band in 1962, and McCartney knew he was the missing piece during his first sit-in. 
"I don't want to flip out the previous drummer — he was good and he was efficient and he did the job," McCartney told Rolling Stone. "But Ringo was magic. So it's lovely to remember that first moment when he sat in. We're not quite sure what's going to come from this guy behind us. But he kicked in and it was just goosebumps, tingles. It was like, "OK, this is it. This is the group." And so it was."
John Lennon wasn't a fan of The Beatles' previous drummer
Before Ringo joined the group, The Beatles' drummer was Pete Best. Best accompanied The Beatles on their residency in Hamburg, Germany, and was fired shortly after. In an interview shared by Express, John Lennon said he never thought Best was a great drummer, but they needed someone to do the job in Germany. They always knew they would get someone else and that next drummer would be Starr. 
"The only reason [Best] got in the group in the first place was because the only way we could get to Hamburg was he had to have a drummer," Lennon recalled. "We were always gonna dump him when we could find a decent drummer. By the time we'd got back from Germany, we'd trained him to keep a stick going up and down. He couldn't do much else."