Paul McCartney's Backstage Demands Spotlight His Commitment to a Vegan Lifestyle
When people discuss the greatest names in the long history of rock and roll, it is almost impossible to exclude the iconic Sir Paul McCartney. One of only two serving members of The Beatles, McCartney has had one of the greatest and longest careers in the history of music.
McCartney is still releasing music to this day, and going on international tours to promote it. This is an impressive feat for a man of the rock god's age and is partially possible due to McCartney's dedication to a vegan lifestyle. He has been a vegetarian for many years and is dedicated to spreading the positives of the lifestyle. This dedication includes McCartney's life while on tour, which includes a rider that is full of healthy vegan foods. 
Who is Paul McCartney?
Born James Paul McCartney, the famed singer-songwriter is known for his work with The Beatles, The Wings, and as a solo artist. McCartney joined with George Harrison, John Lennon, and Ringo Starr to form the iconic Beatles, which led to massive success to the members of the band individually and as a whole.
McCartney's role in the band was as bassist and vocalist, the latter of which was shared by Lennon and Harrison. The British rock band is known for its invasion of America which resulted in generations of adoring fans in the United States and across the world.
The band is known for such hits as While My Guitar Gently Weeps, Blackbird, Hey Jude, Paperback Writer, and countless other legendary and timeless songs and albums. McCartney also achieved great success as a member of The Wings, the band he started with his wife Linda McCartney, as well as a solo artist.
Just a few of the English born musician's accolades include 18 Grammy Awards, an introduction into the Rock and Roll Hall of Fame, and an official knighthood from the British Empire. McCartney is also one of the foremost vegan positive voices in the world, which applies to his unique tour rider. 
McCartney's vegan lifestyle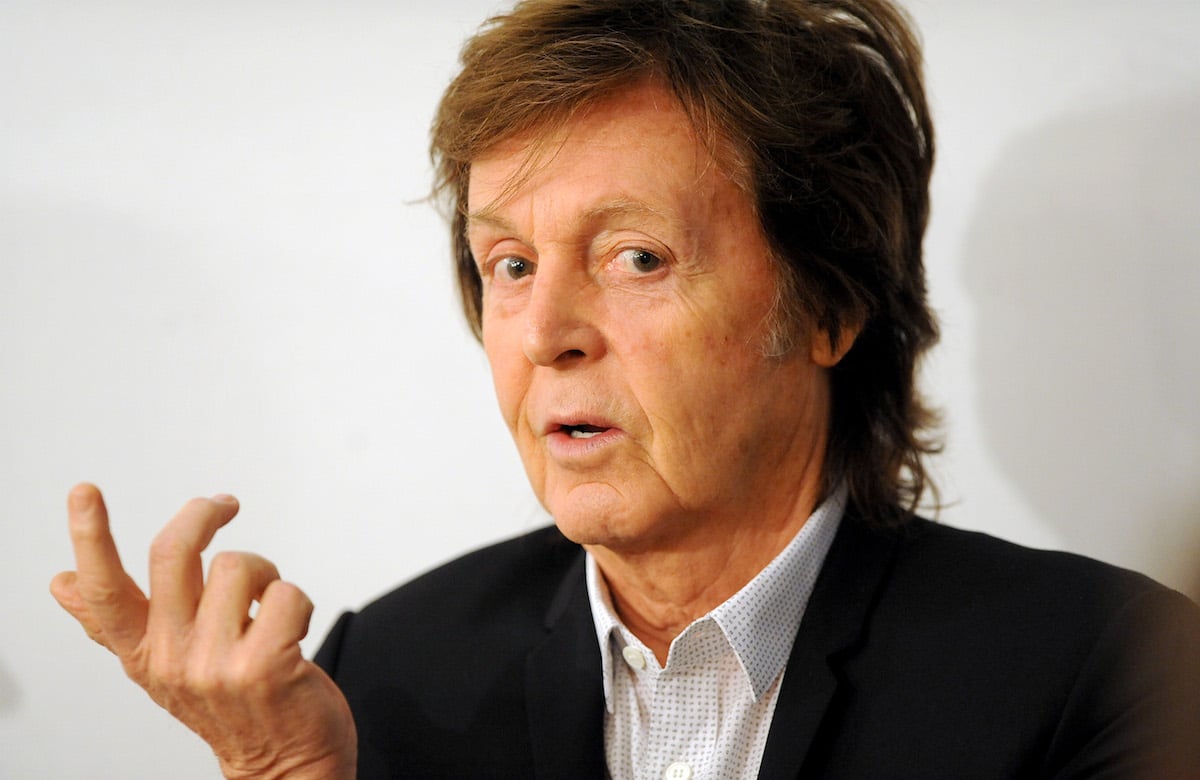 McCartney is just one of the many high-profile celebrities that follow a vegan lifestyle, which includes such public figures as Zendaya, Natalie Portman, Joaquin Phoenix, Ariana Grande, and Woody Harrelson all swear by the benefits of going vegan. The entire McCartney family is dedicated to preserving animal life as his late wife Linda was an animal rights activist and their daughter Stella has followed her father's path to veganism.
The singer is dedicated to promoting a vegetarian/vegan lifestyle, and once wrote a piece for the Huffington Post entitled, My Life as a Vegetarian-Supporting Linda's Legacy. In the heartwarming post, McCartney writes about his journey to becoming vegetarian, and how his beloved wife helped him along the way.
McCartney has seen the change of heart people have had concerning meatless eating, writing that, "these days though, people are better educated about their diets and the health benefits of reducing meat intake but also and crucially the environmental impact that meat production has on our planet." This environmentalism was a passion of his late wife, which McCartney and his family continue to this day.  
McCartney's vegan tour rider
When musicians go on tour, they provide the concert venue with a list of things that must be included in the artists' dressing room. Some of these requests are normal things like specific types of soda and snacks, while others are more specific and strange. McCartney's rider is also particular, but necessary for the rock icon's dedication to being animal-cruelty free.
It is impressive that the 78-year-old McCartney is still actively touring, and his ability to do so is likely fueled by his vegan diet. McCartney's rider includes such requests as the removal of all animal products from the room including carpets and lamps.
In the way of decoration, McCartney's rider includes specific asks for six leafy houseplants and a number of fresh-cut flowers.