Paul McCartney's Favorite Guitar in His Massive Collection Is Thanks to Jimi Hendrix
Paul McCartney's favorite guitar in his massive collection is thanks to guitar legend Jimi Hendrix. The former Beatle has so many guitars, famous ones too, but none of them can compete against his Epiphone Casino.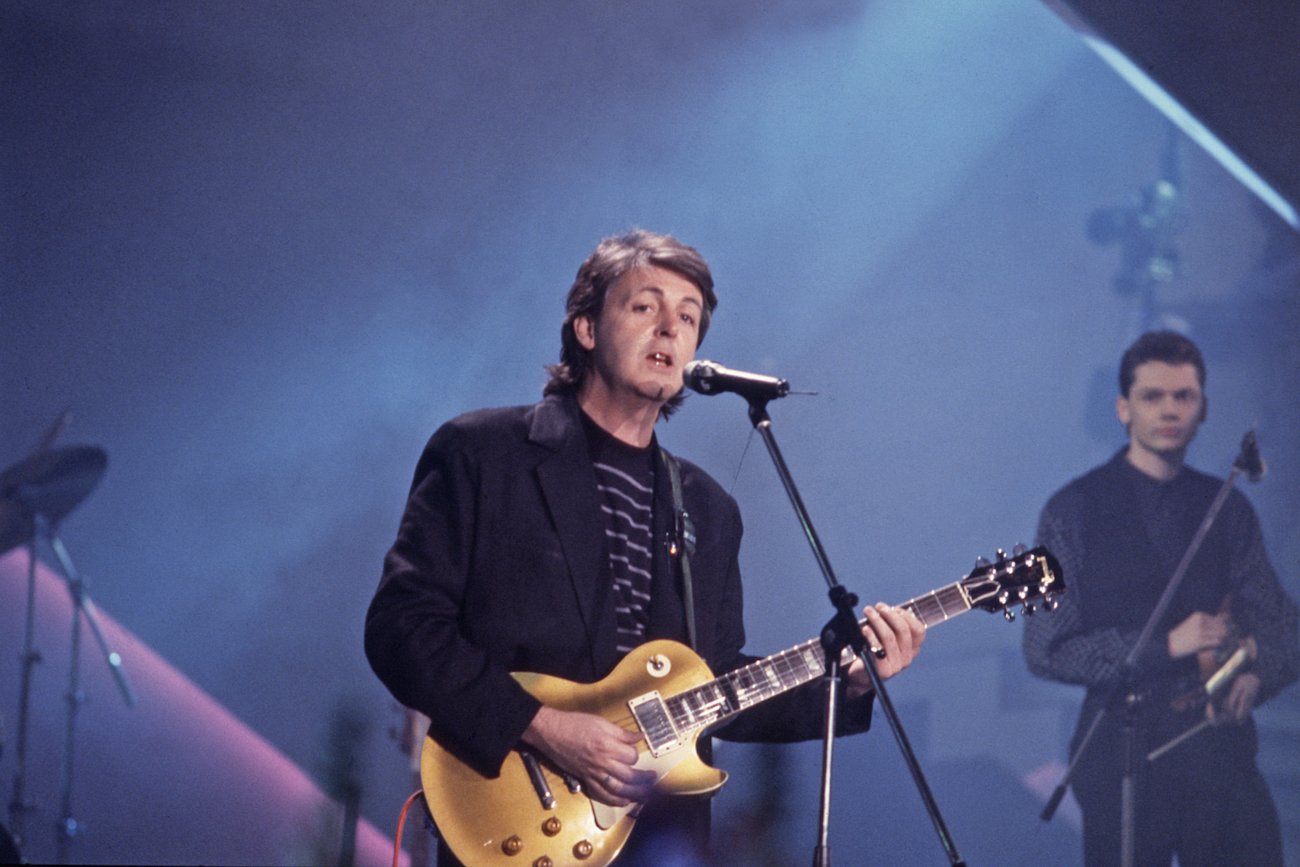 Paul McCartney owns a lot of guitars
In The Lyrics: 1956 to the Present, Paul revealed he owns a lot of guitars, some special and even famous. Throughout his career, Paul found it hard to restrain himself from buying more. Then, people kept giving them to him.
"I don't like to admit this, but I have far too many guitars today," Paul wrote. "Way too many. This is something I often think about: When you're a kid you have one, and it's your precious guitar, and inevitably that first one's an acoustic.
"And when you get a little bit of success, you might then go to an electric guitar. And then as you get more success, another electric guitar that does something slightly different might catch your interest.
"From then on, what happens is you either buy another one because it's lovely and you fancy it, or once you get real acclaim, people start sending them to you. And it's lovely and you can't say no. Someone will send you a guitar which will do this or that – it's an Alvarez and it's very nice, or it's a Taylor – and over the years, companies and individuals have sent me guitars.
"Recently, I was given the guitar that Scotty Moore, Elvis's great guitarist, played. That one has particular significance."
However, Paul's favorite guitar is thanks to Hendrix.
Paul McCartney's favorite guitar is his Epiphone Casino because of Jimi Hendrix
Out of all the instruments in his massive collection, Paul's favorite guitar is his Epiphone Casino, thanks to Hendrix.
"Of all of them, though, my favourite electric guitar is my Epiphone Casino," Paul wrote. "I went into the guitar shop in Charing Cross Road in London and said to the guy, 'Have you got a guitar that will feedback, because I'm loving what Jimi Hendrix is doing.' I'm a big admirer of Jimi. I was so lucky to see him at one of his early gigs in London and it was just like the sky had burst.
"He was a very nice guy, really sweet. We often pay tribute to Jimi in our live show nowadays, jamming on 'Foxy Lady'. Anyway, the guitar shop staff said, 'This is probably the one that will feedback best, because it has a hollow body and they produce more volume than a solid body guitar.'
"So I took it to the studio, and it had a Bigsby vibrato arm on it, so you could play with the feedback and control it, and it was perfect for that. It was a really good little guitar, a hot little guitar. So that became my favourite electric guitar, and I used it on the intro riff to 'Paperback Writer' and the solo in George's song 'Taxman', as well as quite a number of other pieces through the years.
"I still play it today. That Epiphone Casino has been a constant companion throughout my life."
Paul was honored when Hendrix covered 'Sgt. Pepper' shortly after The Beatles released the album
In a 1993 interview, Paul explained that Hendrix's 1967 live cover of The Beatles' "Sgt. Pepper's Lonely Hearts Club Band" was one of his "favorite" memories of that song and "one of the great honors of my career."
Hendrix performed the song shortly after The Beatles released the titular album. It showed the guitar legend's solidarity with his idols.