Paul McCartney's Wife Nancy Shevell Doesn't Enjoy the Spotlight
It took Paul McCartney a little while to find love again, but he's found it in Nancy Shevell. The ex-Beatle has been married three times. First to the love of his life, and mother to three of his four children, Linda McCartney. They were bandmates and soulmates until she died in 1998 of breast cancer. Then, to Heather Mills from 2002 to 2008. Now, Shevell, whom Paul married in 2011, is the new Lady McCartney.
Shevell is different. When she met Paul, allegedly through her cousin Barabara Walters, she already had an impressive career and fortune all on her own, so marrying a billionaire rock star didn't change much. The only challenging thing about being married to an ex-Beatle is having to face the spotlight.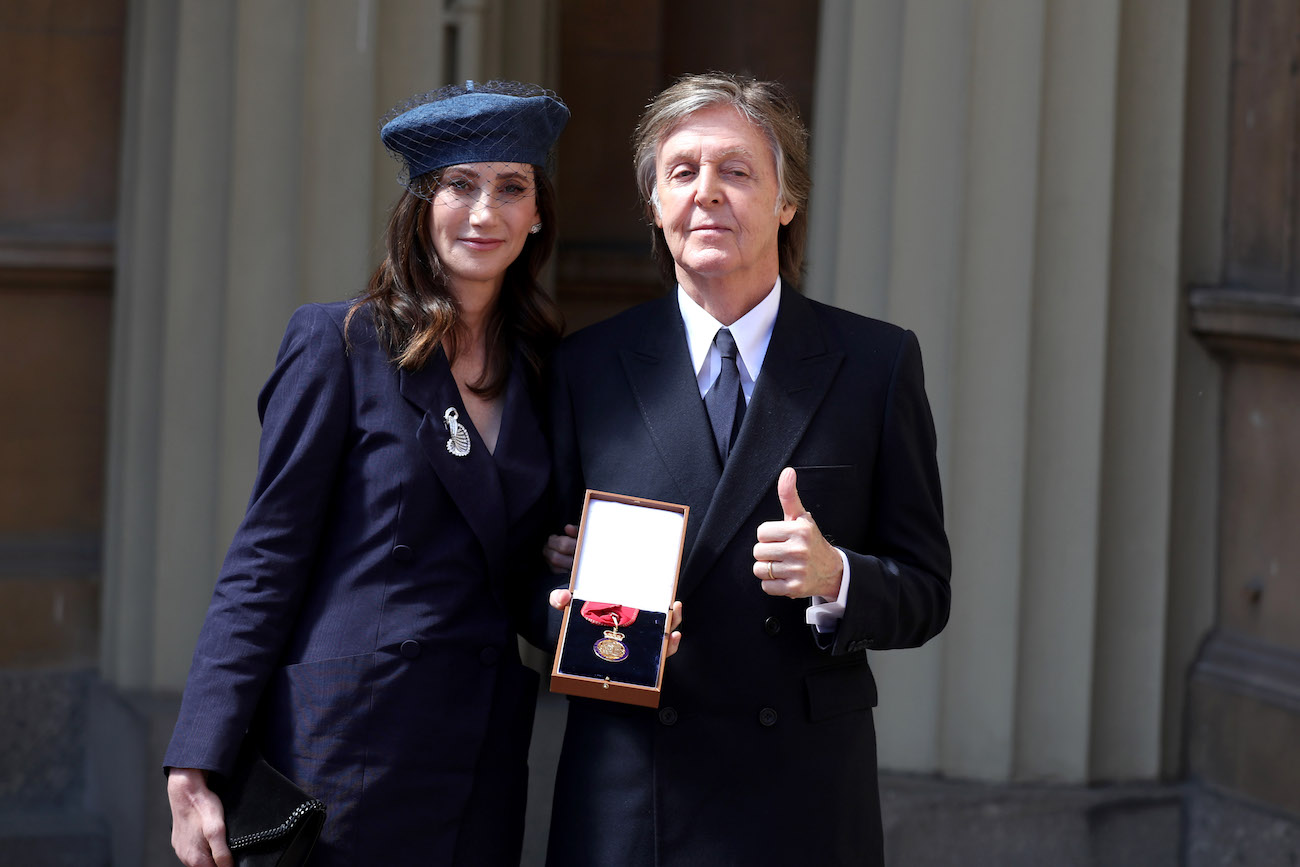 Paul McCartney met Nancy Shevell through Barbara Walters
The way Paul met Shevell is something right out of one of his songs. They met over 20 years ago in the Hamptons on Long Island of all places. It turns out they both had properties in the area.
The Observer writes, "You don't meet a prince without a fairy godmother, and Ms. Shevell's romantic coup—he may not be John Lennon, ladies, but he's not Ringo, either—is said to have been engineered by no less formidable a yenta than The View's Barbara Walters, who happens to be her second cousin."
Apparently, the entertainment industry is a small world. A friend of the couple told the Observer that Walters "was her emotional confidante and played matchmaker" and would hold dinner parties, hoping they'd strike up a conversation together.
Walters also allegedly "couched" her cousin on how to act around Paul. Basically, she said to look at Heather Mills and "do the opposite." All Walters has said on her supposed work as a matchmaker is that she's very close with Shevell and treats her like her own child. Whatever happened, it clearly worked. Later on, both Shevell and Paul divorced their respective partners and were free to see each other. Later, the couple married at London's Old Marylebone Town Hall, with only close family and friends in attendance.
Nancy Shevell has her own fortune
Shevell was born in New Jersey. Her father is Myron Shevell, the owner of New England Motor Freight (NEMF). The Shevell family has been in the trucking industry since the 1920s.
Myron and his brother Daniel started their own trucking business, but in 1975, they were charged with fraud for alleged involvement with the Mafia. They were never convicted but had to surrender control of the company. In 1988, Myron bought NEMF. Again, he was charged with working with the Mafia, but that case didn't make it to trial either.
Shevell entered the family business in 1983. She previously earned her degree in transportation from Arizona State University. Three years later, she became VP for administration. In 2001, she was appointed to serve on the M.T.A. board by then-governor George Pataki. According to Celebrity Net Worth, Shevell is worth about $200 million.
Shevell doesn't want anything to do with publicity
Shevell likes to live a low-key life, but sometimes that's not possible being married to Paul McCartney. Into his late '70s, Paul is seeking a slower life, even though he won't stop touring. So having Shevell, who is equally private, must be great.
Walters says Shevell doesn't want anything to do with publicity. "She's turned down a piece in Vogue. She doesn't want anything to do with music," The View host shared.
Shevell also tries to steer clear of photographers. One photographer told the Observer, "She told me that she didn't like to have her picture taken with people she didn't know. And she mentioned that she wasn't used to the attention."
Before the Observer article, Shevell had only done one interview. She doesn't know why people are intrigued by her. "It's just not that intriguing," she said. "Not like his last marriage, which was really intriguing. I'm over 50. I work. That's it. I haven't been social and I have a small group of girlfriends. There really isn't much to talk about."
But if Shevell got the attention of an ex-Beatle, a billionaire at that, there must be something interesting about her. Maybe her low-key personality did it for him. All we can say is that we're happy they found one another.