Paul Rudd's 'Mac and Me' Prank Almost Involved a Different 'Really Strange' Movie
Actor Paul Rudd is known for his never-aging appearance and his role in the Marvel Cinematic Universe. But he's also created multiple meme-worthy moments over the years, such as his ongoing prank where he shows Conan O'Brien a clip from an old movie. But the film in question could have been different.
Paul Rudd has been pulling the same prank on Conan O'Brien for years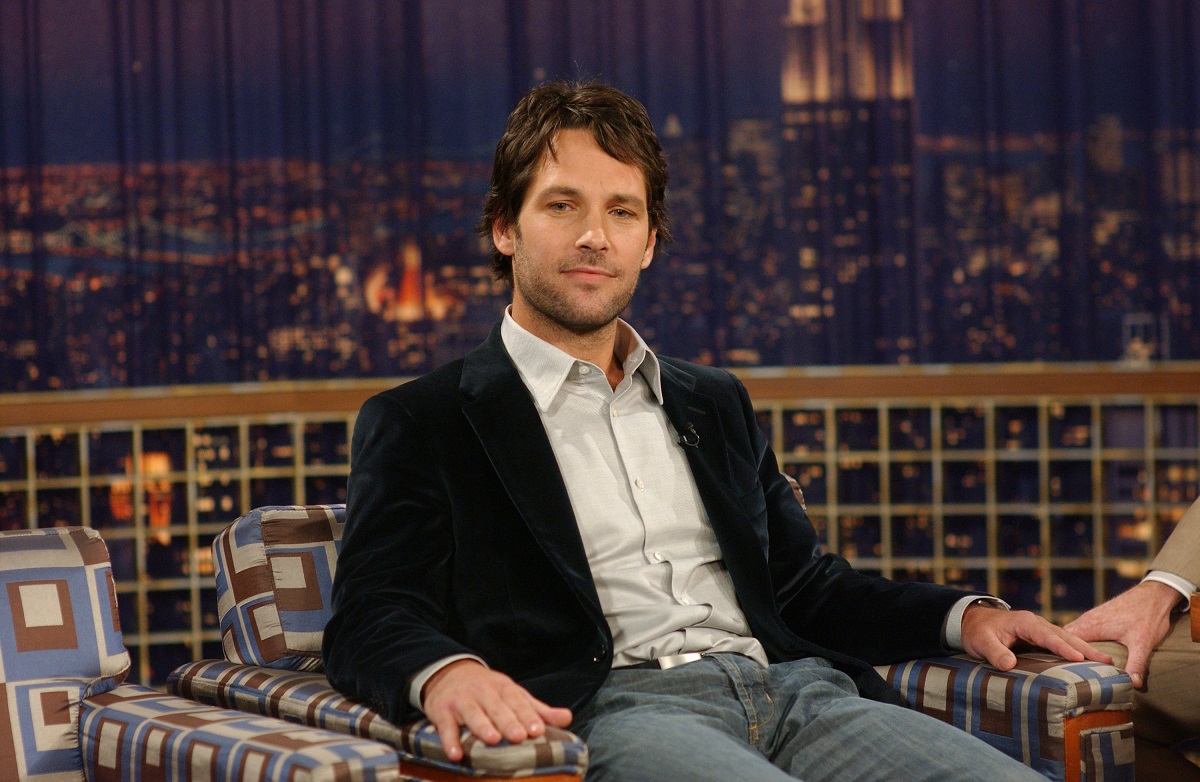 Rudd's career stretches back more than two decades. After '90s projects like the TV show Sisters and his first-ever film Clueless, he became known for comedies like Wet Hot American Summer and Anchorman. Rudd's recurring role in Friends as Phoebe's husband, Mike, cemented his place in pop culture.
Like the majority of actors do, Rudd appeared on talk shows to promote his work. However, he developed a special rapport with Conan O'Brien. Whenever he came on O'Brien's show, instead of showing a clip from whatever project he was there for, he played a specific clip from the 1988 film Mac and Me.
He played the 'Mac and Me' clip 1 last time on 'Conan' in June 2021
In June 2021, during the last week of Conan airing on TBS, Bill Hader came on to talk about the third season of his Emmy-winning series Barry. While there, he discussed a failed Saturday Night Live sketch that involved none other than Rudd. The actor then walked out on stage, ready to give his two cents.
According to the actor, the sketch was terrible. In fact, he wanted to prove it to O'Brien. So he said he'd brought a clip from the dress rehearsal. But, of course, it was just an extension of his old prank. After the Mac and Me clip played, O'Brien's co-host Andy Richter said, "Whoever dies first you have to do that at the other one's funeral."
Rudd explained the prank's origins and the movie that didn't make the cut
Usually, after the clip plays, Rudd and O'Brien just laugh and transition the conversation. But this time, the actor explained the prank's origins. "I just remember the very first time thinking, 'It's so artificial to come on and sell your wares and show a clip from your movie. What if I just show a clip from another movie?'"
But Mac and Me was one of two options. "I was kind of waffling because there was another movie that I was obsessed with at the time. That was equally like, 'Who was this made for?' called Baby Geniuses," Rudd said of the 1999 comedy. He detailed the "bizarre" scene in which a baby beats up several grownups he'd planned to use.
How many times has Rudd pulled his prank on O'Brien?
Because it's the last time, the two went down memory lane. "It's been like 25 years of you coming on the show," O'Brien reminisced. "Every time, for years, I would be convinced that I would see the real clip. Because you're such a genuinely nice person." He added, "Then you pull that s— every time."
The talk-show host also pointed out a compilation video on YouTube of Rudd pulling his now-infamous prank. The first time was in 2004 ahead of the Friends finale, but Rudd's done it at least seven other times. "It's absolutely stunning," notes O'Brien. "It's this crazy performance art that lasts forever."