Paul Rudd Says He Felt 'Like a Prop' on 'Friends'
Playing the recurring role of Mike Hannigan on 'Friends', Paul Rudd reveals he felt 'like a prop' filming the show. Keep reading to learn more about the actor's time on the beloved series.
Today, Paul Rudd is known for playing Scott Lang aka Ant-Man in the Marvel Cinematic Universe. Rising to fame in the 1995 teen movie, Clueless, Rudd's gone on to star in some iconic roles in both film and television. One of the New Jersey-born actor's most memorable roles? His stint on Friends. Keep reading to learn why Rudd says he felt "like a prop" on the show.  
Paul Rudd has a recurring role on 'Friends'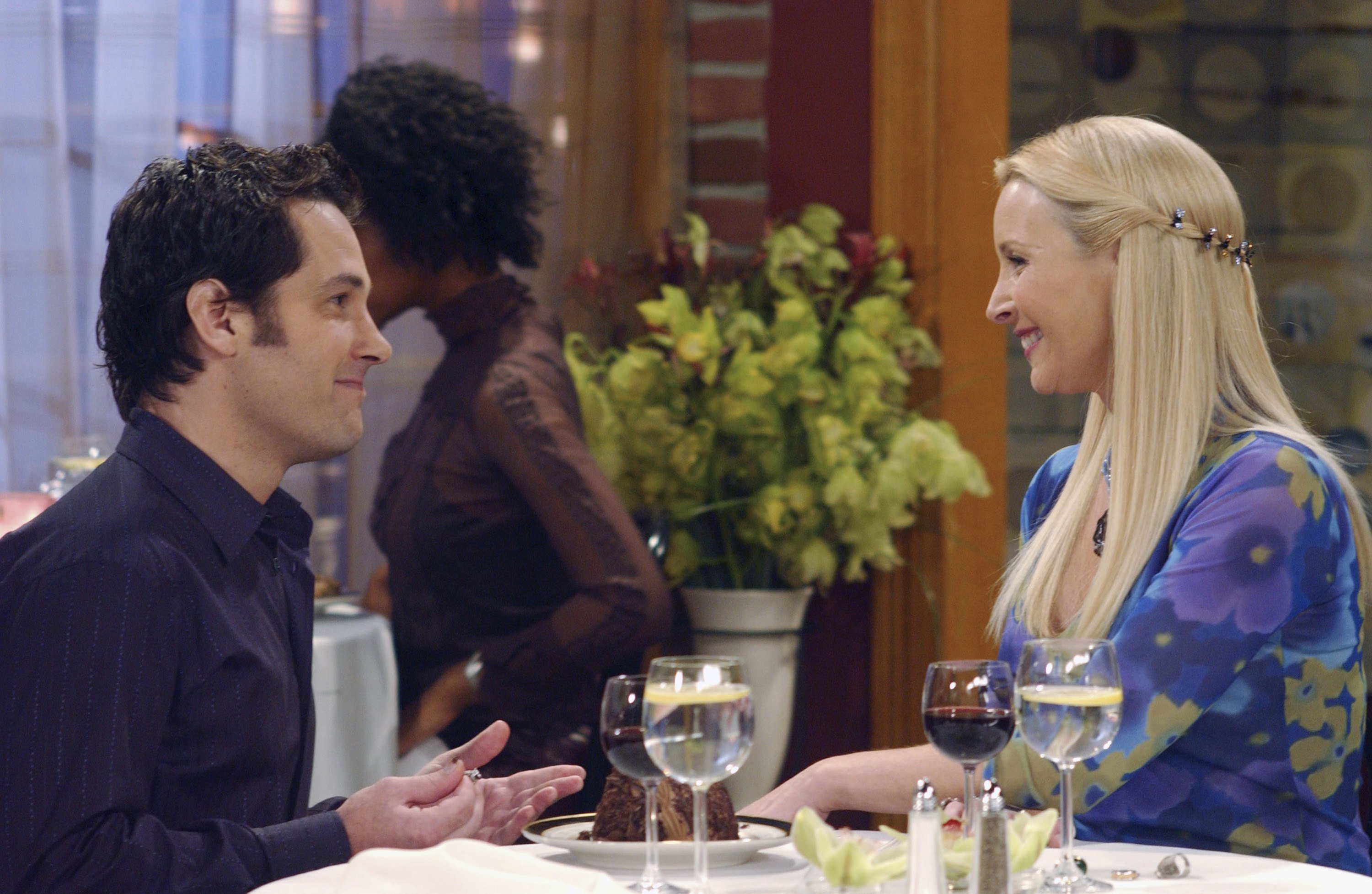 After Clueless and the cult classic Wet Hot American Summer (2001), Rudd lands a role on the award-winning sitcom. What he first believed to be a short-lived spot on the show becomes a recurring role spanning two seasons. 
On Friends from 2002 to 2004 according to IMDb, Rudd appears in a total of 17 episodes of Friends. He makes his debut in Friends Season 9 and makes his last appearance in the series finale.
He plays Mike Hannigan, Phoebe's love interest
Rudd's storyline on Friends is a good one. His character is introduced when Joey (Matt LeBlanc) and Phoebe Buffay (Lisa Kudrow) decide to go on a double date together. They intend to set each other up with a friend but Joey forgets. He lies to Phoebe, telling her he's bringing along a made-up friend named Mike. 
Scrambling to find a guy named Mike, Joey shouts "Mike!" in Central Perk. Low and behold, Mike Hannigan (Rudd), happens to be sitting in the coffee shop at that exact moment. Joey brings Mike on the double date and everything's going good until Phoebe realizes she's been set up on a date with a stranger.
Joey confesses to the slip-up and Phoebe and Mike realize they like each other. They continue dating in season 9 and eventually get engaged and later married. In the series finale, they decide they are going to start a family. 
Paul Rudd says he isn't the focus of the show but rather 'a prop'
During a June 2020 video chat for Variety with his MCU co-star Chris Evans, Rudd recalled his experience on Friends. Part of the outlet's Actors on Actors issue, Evans asked Rudd about participating in what he calls "clubby, cliquey, benchmark-y things," such as Friends, the MCU, and Judd Apatow movies. 
"In something like Friends, the show was about them, but it's an interesting thing to be a part of," Rudd said. 
He joined Friends at a point in the series when it had already become a well-established series. By 2002 when his first episode aired, the sitcom had reached phenomenon status and earned various awards.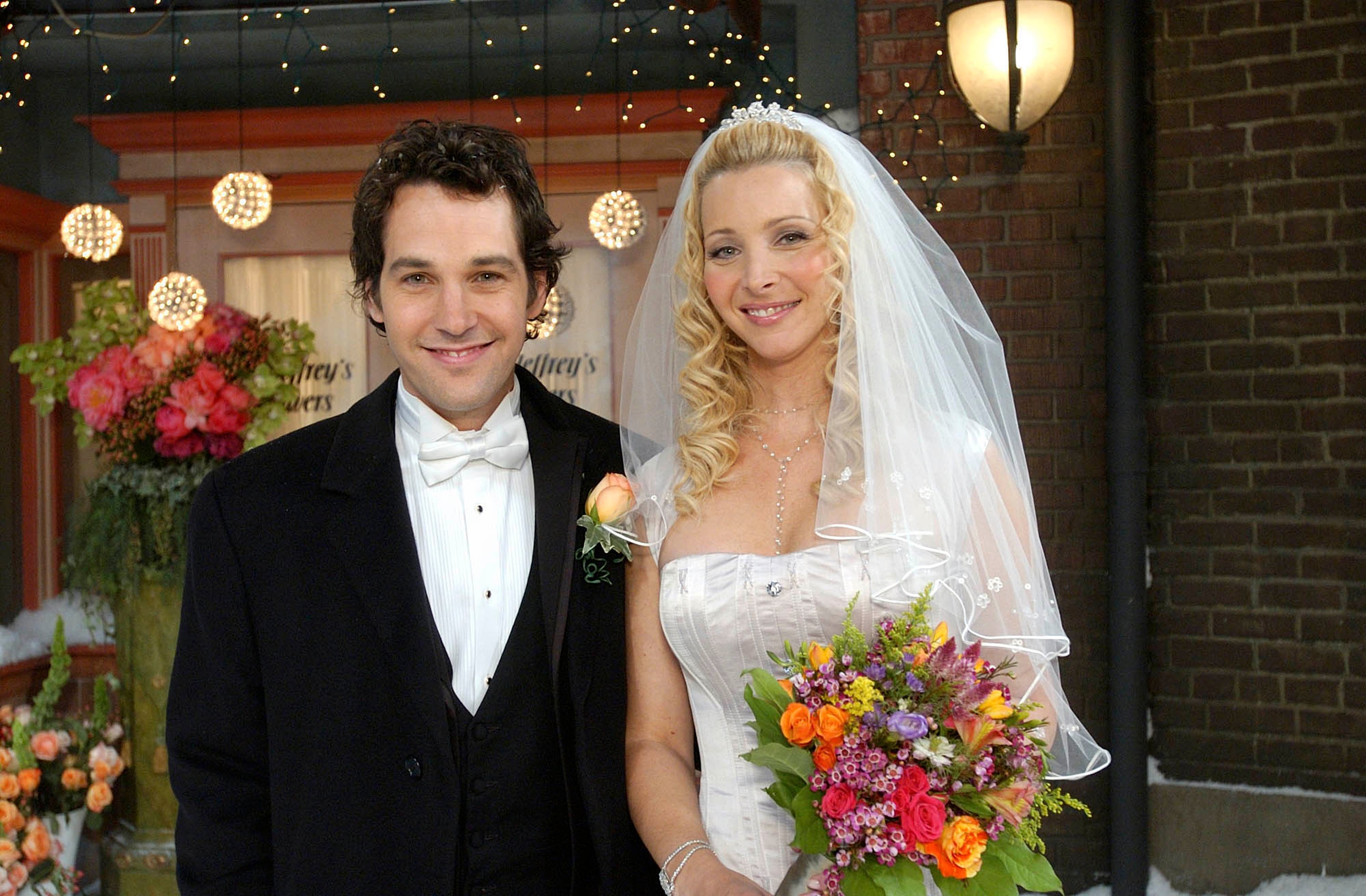 Rudd continued: "I was only in it for just a blip. I felt, 'I'm like a prop on this show. It's not about Mike Hannigan.' But there's a very interesting feeling to be a part of something that has that kind of profound impact on pop culture."
He recalls his first day on the set of 'Friends' not going well
Rudd remembers having some awkward moments with Jennifer Aniston on the set of Friends. During an appearance on The Graham Norton Show, the actor recalled his first day on set, saying he almost injured Aniston.
"I was on the set for my first episode and Jennifer was on a Segway because she had broken her toe, and everyone was marveling at it. Matt LeBlanc asked to have a go and immediately knew how to do it," he said. Wanting to take it for a spin, Rudd hopped on.
"I then asked to try it too. I spun round and rolled it right over Jennifer's foot!" he said. "The producer's look of panic was as if to say, 'Is it too late to fire him? Has his character been established yet?' I felt awful. Such an inauspicious start."