Paul Rudd Trended on Twitter for the Most Paul Rudd Reason
Actor Paul Rudd doesn't have to do much to make his fans happy. He's enjoyed an acting career since the '90s, and seemingly avoiding the dreaded "problematic" label all that time. That's an impressive feat, as well as a reason that his fanbase loyally cherishes and protects him — even if some of them suggest he might be a vampire.
Supernatural or not, Rudd is in the hearts of social media users despite not being on social media himself. So, he recently trended on Twitter for doing something only he can.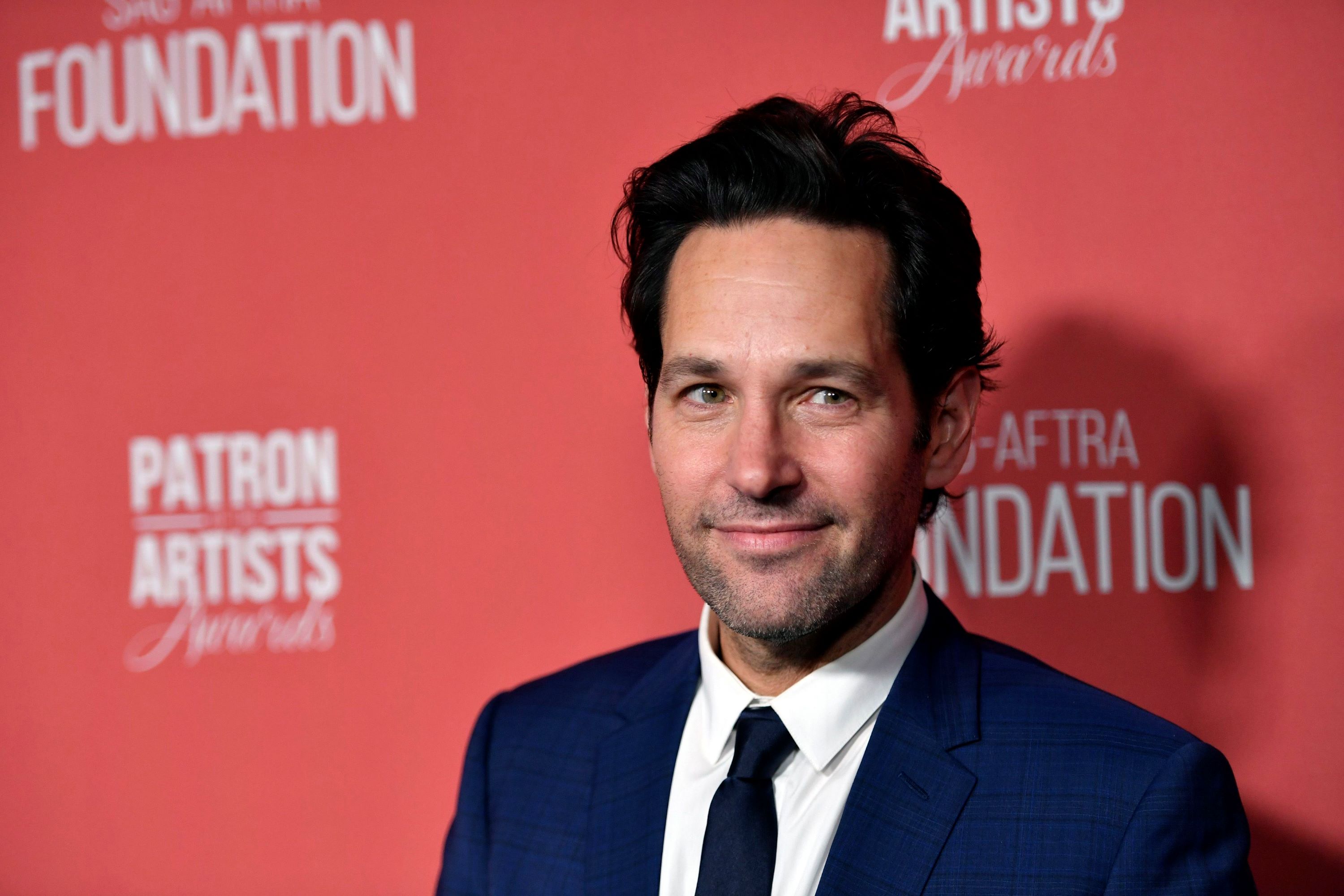 Fans have swooned over Paul Rudd for more than 25 years
Some horror buffs may remember Rudd from the 1995 film, "Halloween: The Curse of Michael Myers." He played Tommy Doyle, a young man targeted by the titular murderer. There was rumored talk of him returning to the franchise, but watching Michael Myers chase and possibly butcher Paul Rudd would be a reason not to see the movie ever for some fans.
Also around '95, Rudd was in the hits "Clueless" and "Romeo +Juliet." Both movies exposed him to broader audiences and put him in league with big names in acting, like Leonardo DiCaprio.
In "Clueless," he played Josh, stepbrother love interest for Alicia Silverstone's Cher. He wasn't featured as much as other characters, but it was enough to leave a mark on fans' hearts.
On the other hand, when Rudd played Count Paris in "Romeo + Juliet," he was the other guy in a love triangle with Romeo and Juliet. He was harder to root for, but considering how the story ended for Juliet, maybe Count Paris was worth a little more thought. Either way, he made the character charming, even if jilted.
These movies might bring back some memories for '90s movie lovers about their first times seeing Rudd. Sometimes it's easy to forget he was even in them, but not because he looks any different. The one thing that seems to amaze his fans most is how well he's aged.
Online theories suggest Paul Rudd is undead
At 52, Rudd is playing a superhero and he doesn't look a whole lot different than he did 25 years ago. Perhaps TIME most aptly described him by dubbing him an "ageless baby-faced adult man."  
One way to explain his spectacular aging is to suggest that he is a super natural being — most likely a vampire. It's not an unreasonable notion based on the subject.
Rudd once joked his secret is that he's "80 years old on the inside." He added that in there, it's "pure darkness — and a little moisturizer."
That really sounds like a vampire, but his fans don't seem mind.
Paul Rudd recently trended on Twitter for being Paul Rudd
Rudd's fans clearly adore him, despite any dark aging secrets. He may not be on social media, but he doesn't have to be when he's on the minds of those who would follow him if he was.
Recently, Rudd's fans were behind his name trending on Twitter for no reason in particular — just for being Paul Rudd. Some shared videos of him dancing. Others shared clips of him laughing or telling jokes. All agreed that he deserved some recognition for being on their minds.
One of the most amazing things about this phenomenon is the absence of social media argument on the matter. Showing Rudd some love is one of very few things people can do online without a whole lot of disagreement.
After all this time of being a fan favorite — vampire or not — Rudd's earned it. Here's to hope that he gets word his fans have been thinking of him.