Paul Rudd's Undeniable Chemistry With Alicia Silverstone Was 'so Obvious,' According to 'Clueless' Casting Director: 'He Was the Right Person'
The movie Clueless hit the big screen in 1995. It is a coming-of-age teen comedy that paired up an amazing group of actors and actresses. Among them, Alicia Silverstone, Paul Rudd, and Brittany Murphy. Little did anyone know during its 40-day filming schedule that it would end up being one of the best teen films of all time. In fact, 25 years after filming, it still appeals to teens and even some adults. And that's largely due to the fact that Clueless casting director, Marcia Ross, could see that Paul Rudd's chemistry with Alicia Silverstone was obviously there.
Here's why casting director Marcia Ross chose Alicia Silverstone and Brittany Murphy
By the time Clueless was made, Silverstone had already established herself as a star. Her acting career began when she was just 6 years old with television commercials. It kicked off in a big way after she made a guest appearance on The Wonder Years as Fred Savage's (Kevin Arnold) dream girl.
After the guest appearance, she had several TV movies released abd starred in several Aerosmith videos. And then came Clueless, the movie that would absolutely make her a household name among teens.
In order to snag the role of Cher Horowitz, she beat out other stars, including Reese Witherspoon, Sarah Michelle Gellar, and Zooey Deschanel, who were each popular. However, Ross says that Silverstone bagged the part instantly during her audition.
Murphy was a little tougher, though she also got the part during her audition. Ross had the ability to spot young talent and instantly saw something special in Murphy. She has said that Murphy was very sweet and insecure. Ross also says that Murphy was incredibly talented and failed to realize it, which are qualities that appealed to Ross on a personal level.
There was undeniable chemistry between Paul Rudd and Silverstone in 'Clueless'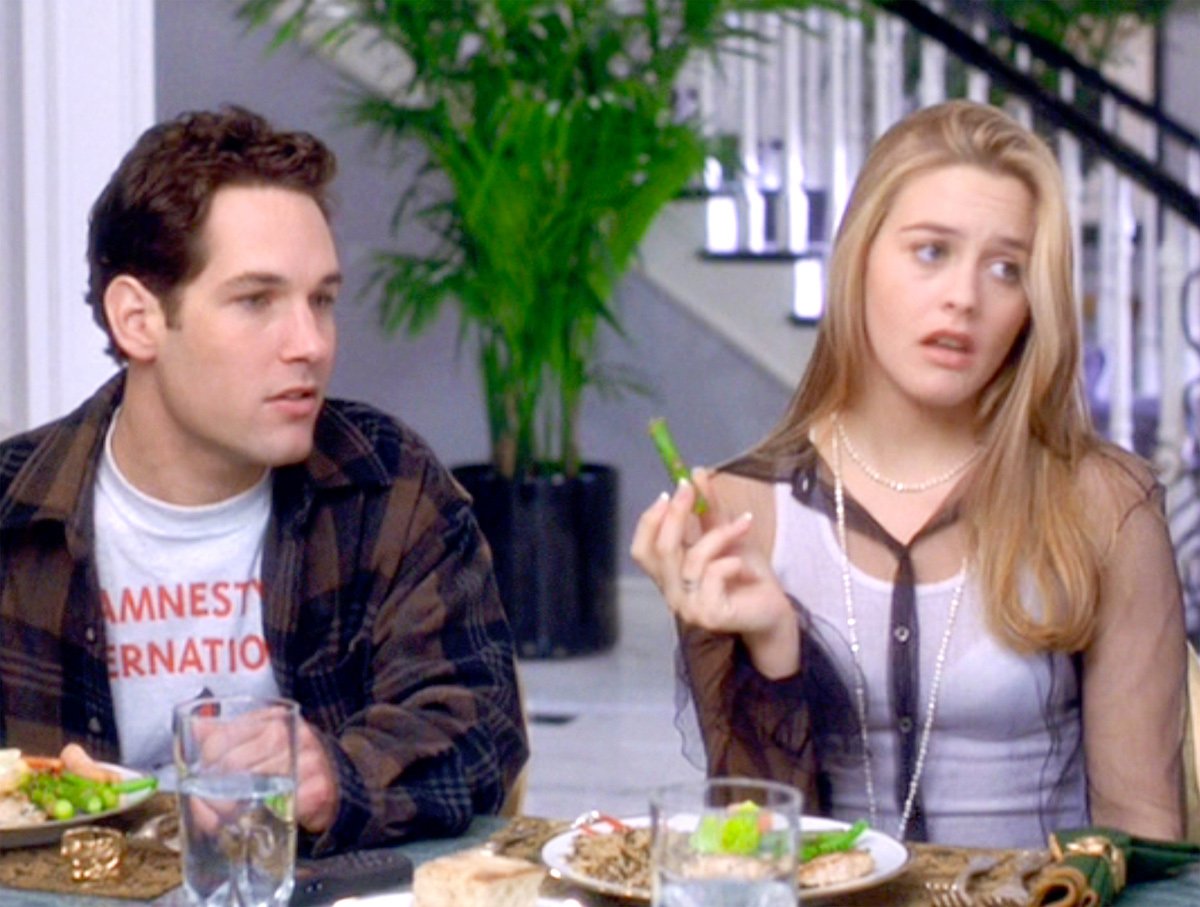 Another shoo-in for the movie was Rudd, who, interestingly, wasn't even supposed to be in the movie. At the time, he was taking part in another movie, Halloween: The Curse of Michael Myers, during casting for Clueless. The man who was actually expected to be in Clueless was Ben Affleck.
As luck would have it, Paul managed to come in and read with Alicia Silverstone for Clueless. It was a moment that stands out to Ross because their "chemistry was instant, the connection was just there. They were just great together. You couldn't deny he was the right person to play Josh."
Why does 'Clueless' hold such mass appeal?
Over the years, it has been revealed that Silverstone was given creative liberty while on the set of Clueless. She could change things as she felt she needed to. However, this is just one fun fact about this iconic movie. From clothing that came from thrift stores to the fact that Silverstone took home all of her outfits after production, there are a lot of little interesting facts about this movie.
Considering the mass appeal, it is unimaginable that some networks wouldn't back Clueless because of the relationship between Rudd and Silverstone. In the movie, the two were ex-step siblings and networks like Fox thought it was "wrong" to have that relationship occur.
Amy Heckerling, the writer and director of Clueless, based certain parts of it on her own teen years. The two most noteworthy parts were the fact that Cher struggled to pass her driving test and Dionne (Stacey Dash) had a tremendous fear of driving. Heckerling also put a lot of effort into studying teens in Beverly Hills High School to learn how they talked, dressed, and interacted with one another.