Why Paul Simon Considered It 'a Big Shock to People' When Bob Dylan's Real Name Emerged
Bob Dylan wasn't the only musician going around with a made-up name. Paul Simon thought it was a big thing for Dylan's audience to accept.
Most music fans don't worry about whether their favorite artist changed their name. Was David Bowie a stage name? Sure it was, and few cared. Bob Dylan, the almost mythical songwriter who emerged on the folk scene in the early '60s, had also adopted a new name. But that choice by Dylan drew more scrutiny from his contemporaries.
The question of authenticity seemed to be the gist of it. When John Lennon gave his salty, post-Beatles Rolling Stone interview in late '70, he called "bulls–t" on Dylan changing his name from Zimmerman. A few years earlier, Paul Simon had raised more or less the same issue, albeit in much more polite fashion.
Paul Simon believed it was important that Bob Dylan 'be true' to his '60s audience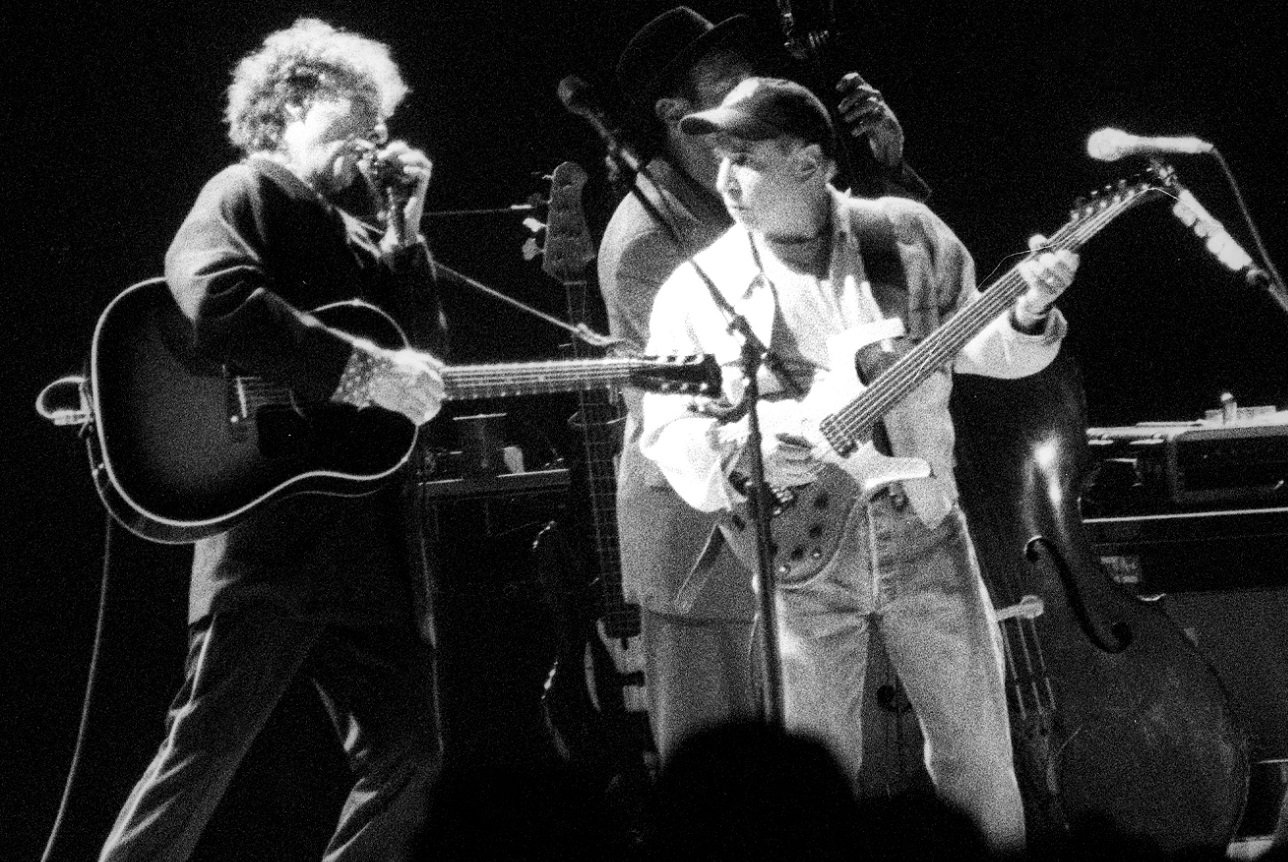 Speaking with The New Yorker in August '67, Simon brought up authenticity and what it meant to him and musical collaborator Art Garfunkel (the other half of Simon & Garfunkel). "Our name is honest," Simon said. "I think if we ever lie, they're going to catch us." Then he turned to Dylan.
"I always thought it was a big shock to people when Bob Dylan's name turned out to be Bob Zimmerman," Simon told The New Yorker. "It was so important to people that he should be true. You have to be vulnerable. Then people can see you laid out, and they don't hit, and they know you won't hit them."
In a way, Dylan had already addressed the issue in song. "Oh, my name, it ain't nothing. My age it means less," he sang in "With God on Our Side" (1963).
In the 2005 Martin Scorsese documentary in Dylan, No Direction Home, the name change came up. "I don't feel like I had a past," Dylan said about it. "I couldn't relate to anything other than what I was doing at the present time."
Simon & Garfunkel recorded the Dylan parody 'A Simple Desultory Philippic' in '67
In the mid-'60s, Simon & Garfunkel tackled the Dylan style of "Subterranean Homesick Blues" in a parody track titled "A Simple Desultory Philippic (Or How I Was Robert McNamara'd Into Submission)."
Simon really cut loose on this one, quoting Dylan on a few occasions ("Everybody must get stoned") and generally doing a hilarious send-up of that era's Dylan persona and recordings. "I smoke a pint of tea a day," he says at one point. At others, he adopts Dylan's voice.
RELATED: John Lennon Believed Mick Jagger Copied a 'Walls and Bridges' Song on This No. 1 Rolling Stones Hit
At the close, Simon takes one last shot after you hear a harmonica drop onto a guitar. "I've lost my harmonica, Albert," he says, referencing Dylan's manager Albert Grossman. Musically, the song is just as fun, with the dull tambourine and simple beat capturing some of that Bringing It All Back Home energy.
All parodies aside, Simon held Dylan in high esteem. "He was, really, the great lyricist of the '60s and deserved all his praise," Simon told Bob Costas in a '91 interview. And, in the summer of '99, the two songwriting greats headlined a tour together. I couldn't find "A Simple Desultory Philippic" on any of the setlists.