Paul Walker Entered Hollywood to Finish a Science Degree
Paul Walker's unexpected and sudden death rocked the world in 2013. He was only 40 years old and a shining star of the popular Fast and Furious franchise.
Though he had been acting since the 1980s, it was definitely his starring role in The Fast and the Furious and its myriad of sequels that most people remember. He died as a passenger in a Porsche Carrera GT that was driven by his friend and adviser Roger Rodas.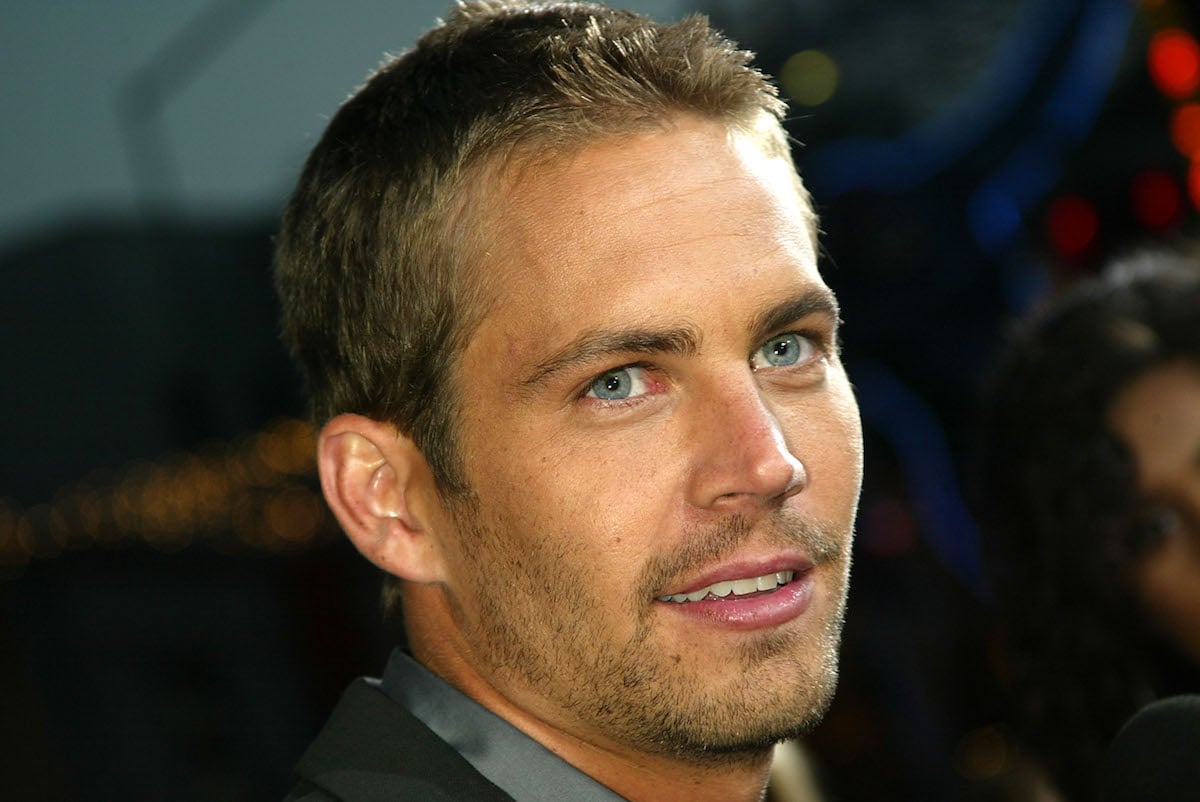 The car was going over 100 mph when Rodas lost control and crashed into a light pole, an accident that left both men dead. The tragic incident was seen as a bizarre example of life imitating art since Walker rose to fame portraying Brian O'Connor, the police officer turned street racer in The Fast and the Furious.
Walker may have embodied some of his character's qualities in real life, but he was also full of surprises, and fans might be surprised to know that he had a passion for marine biology that almost put him on a completely different path. 
Paul Walker rose to fame as Brian O'Connor
Born in 1973 in California, Walker first began acting with small parts in the 1980s. His first credited role on IMDb is in 1986's Monster in the Closet. He had short arcs on short-lived TV series like Highway to Heaven and Throb.
Like many people, he used the soap opera world as a launching pad for more recognition and had a recurring part on The Young and the Restless in 1992 and 1993. By the late 1990s, he had secured small spots in several popular teen flicks like Varsity Blues and She's All That. 
It was in 2001 that he would appear in his first film for the Fast and Furious franchise that really sent Walker's star on the rise, however. He would punctuate the times in between roles as Brian O'Connor for the race car-themed series of films with other parts including Into the Blue (2005) and Takers (2010).
Still, his part as the passionate bad boy who can't tear himself away from street racing is the highlight of his career and earned him both plenty of fans and deep friendships with his co-stars. 
Paul Walker had a reputation as a great guy
While he may have portrayed a criminal street racer as his biggest role, his real-life reputation was one of heart and compassion. After his death, stories of his generosity and humility started rolling in. One notable instance was when he purchased a $9,000 engagement ring for a couple after hearing that one of them was about to be deployed.
He had joked with the man to "go bigger" as they were both browsing in a jewelry store at the same time. But when the man left without the ring that was outside his budget, the clerk called the couple back and handed them a bag containing the pricey bling. 
Walker also left behind several people who were close to him. He has an adult daughter named Meadow Walker from an early relationship with Rebecca McBrian.
In addition, he was in a relationship with Jasmine Pilchard-Gosnell at the time of his death. The relationship had drawn criticism for its big age gap — Walker was 33 and Pilchard-Gosnell was only 16 when they met — but the pair seemed very happy together and Pilchard-Gosnell had built a close relationship with Meadow Walker as well. 
Paul Walker had a passion for marine biology
It's clear that acting took up Walker's time for most of his life, but it turns out that he had another passion. As Cinema Blend reports, Walker's initial foray into acting came only after he had studied marine biology in college, and the urge to continue that work persisted even as his fame rose.
In 2010, Walker worked alongside Dr. Michael Domeier, a scientist known for his shark-related television series.
As Domeier explained: "He would call me in the middle of the night and say, 'Hey, I want to quit acting. I want to go back to school. Can you help me?' And I'd talk him off the ledge and go, 'Paul, that's a really bad idea. You can have much more of an influence on these topics as a celebrity. Let's work together. I can help you, give you talking points.'"