Paul Walker Loved Going To Drag Races Long Before He Starred in 'The Fast and the Furious'
Paul Walker became an international icon after starring in The Fast and the Furious, and what started as a single film about illegal street racing exploded into a multibillion-dollar franchise that spawned eight sequels, the most recent being F9.
Walker starred in seven of the nine Fast & Furious films before his tragic death in 2013. By that time the franchise had shifted its focus to developing a series of heist and action films, instead of drag racing. 
In the original film, however, Walker plays an undercover cop who is tasked with taking down a group of car thieves led by Vin Deisel's character, Dominic Toretto. For anyone who watches the movie, if it seems like Walker is unusually comfortable with joyriding and attending drag races, it's because he was. The deceased movie star once revealed that he attended many street races long before he ever shot a scene for The Fast and the Furious.
'The Fast and the Furious' star Paul Walker attended drag races when he was in high school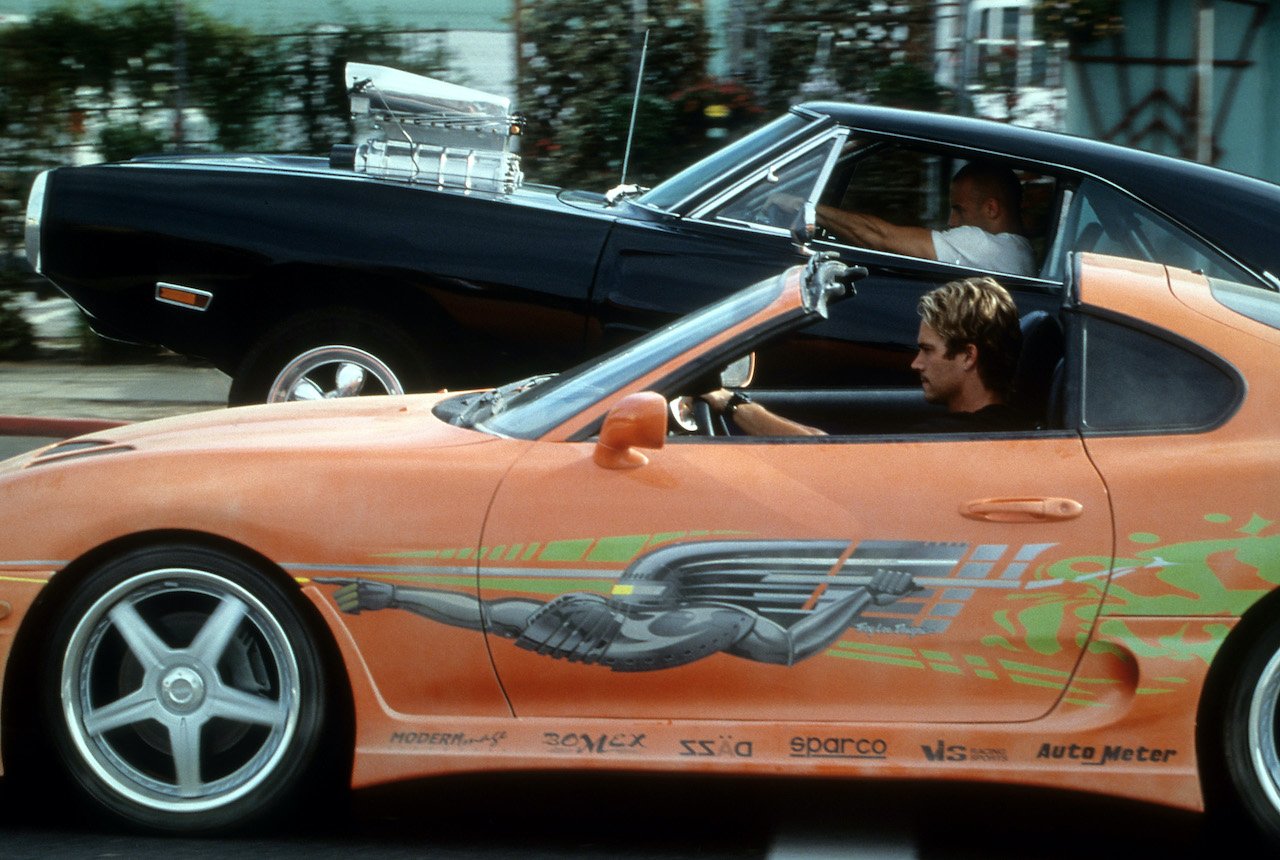 RELATED: 'The Fast and the Furious' Is Inspired By a 1998 Magazine Article
Walker discussed his longstanding interest in street racing during a resurfaced 2001 interview with Access. 
"I did it again, just before we started filming this, but in high school, I was already exposed to it," Walker revealed. I'd go to the races. I went to a high school here in the San Fernando Valley, California."
Walker revealed that every Wednesday night, he and his friends would attend secret street races that often ended with the police chasing them away.
"That was the thing, Wednesday night you run out, you go see the races," he said. "So I'd do it all the time. And it's just like how you see it in the movie; cops would come, run, get in your car. Cops don't really chase after you too much, because the last thing they want is you speeding out of there crashing into people. They just kind of let you go. … I was really familiar with it," he added.
Paul Walker acted like he didn't know about street racing just so he could attend races
When the time came for him to do research for his The Fast and the Furious role, Walker feigned ignorance of the craft just so he'd be able to go watch a few drag races again.
"I kind of played stupid, to be honest with you, because I knew they wanted us to do a lot of research, I guess for character development and whatnot," Walker said. "So I was like, 'Oh really? Drag races? Ok, I guess I could go do that.'"
Cops chased Paul Walker from a drag race while he was doing research for 'The Fast and the Furious'
As it would turn out, Walker had far more fun than he expected at the drag races; he ended up getting chased away by the police, similar to the way he did when he was a kid.
"I knew exactly what it was all about, and I was actually hoping that the cops were gonna show up and we were gonna get to run, 'cause that's really what it's all about. It's fun, I mean your heart's pounding. You got the badge behind you, it's a foot race. I ended up on the freeway, a guy chasing after me. That's the fun part.
The latest installment of the Fast & Furious franchise, F9, is now in theaters.