Paul Walker's 'Mind Was Telling Him No' When He Was First Offered 'The Fast and the Furious' Role
Paul Walker built a successful acting career thanks to the worldwide popularity of the Fast & Furious franchise. The late actor starred in seven of the nine Fast & Furious films before dying in a car crash back in 2013.
Although Fast & Furious has evolved into a multibillion-dollar franchise with an all-star cast that has included the likes of Vin Deisel, Dwayne Johnson, John Cena, and Tyrese Gibson, it didn't initially start as such. The original Fast and the Furious movie was created from a story seen in a 1998 issue of Vibe magazine, and the film received lukewarm reviews from critics.
Even Walker, the star of the film, initially had reservations about signing on for the project, which had no script when he did. Thankfully, his instincts led him to the right decision, and the Fast & Furious franchise has grown into an international name.
Paul Walker was working on 'The Skulls' when he was offered his role in 'The Fast and the Furious'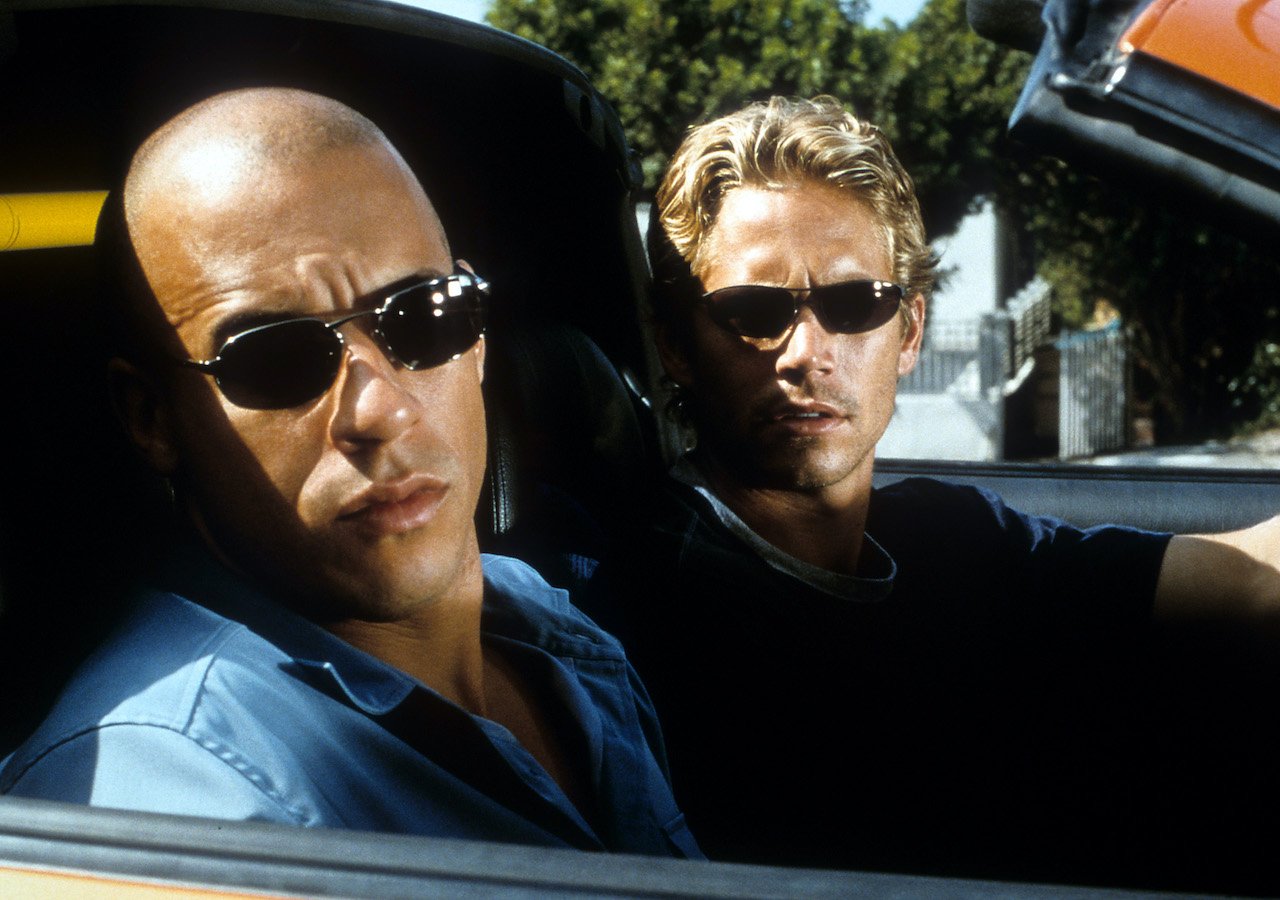 RELATED: 'The Fast and the Furious' Had Many Other 'Cheesy' Titles Before Landing On the Winning Name
Walker discussed his introduction to the franchise during a resurfaced 2001 interview with Access.
"I was working on The Skulls with basically the same team, Rob Cohen, Neal Moritz. Same studio, Universal," Walker said. "And Neal Moritz, the producer, approached me and he asked me, he said, 'Paul, what would you like to do next?' And I told him, I said, 'Well you know I've always liked the idea of playing a cop.'"
Even though Walker knew relatively little about the role, the few details he was provided were enough to get him on board with The Fast and the Furious.
"Three months after that he came to me with this idea. He's all, 'Look, the backdrop is modern-day drag racing, you can play an undercover cop, you get to drive around in fast cars, and you get to make out with a hot chick," Walker said. "And so I was like, 'Alright, cool. I'll do it.'"
There was no screenplay for 'The Fast and the Furious' but he still agreed to do it
Even though the premise of the movie sounded cool, none of its producers had a tangible script to show Walker.
"The way it came about was really kind of bizarre … They came to me and basically they just presented this idea. That's all it was at the time, was an idea from a newspaper article," Walker said. "And they didn't even have a screenplay. They didn't have anything, they just had the premise. They knew what it was going to be about, but nothing more."
Paul Walker's mind was telling him not to do 'The Fast and the Furious'
Even though Walker was all ready to dive headfirst into what sounded like a cool racing movie, his agents weren't too thrilled that he signed on for a project with no script.
"My representatives, right off, they could tell that I was interested. I was more than interested, I was really excited about the idea," he said. "And they said, 'Paul, so are you considering doing this?' And I could tell they were really leery because that's a big no-no. You don't attach yourself to a project without reading the script first."
Walker also had some hesitations about agreeing to star in a film with no script, but his instincts told him to do it, and boy did it pay off.
"My mind was telling me, 'No,' but my heart was saying, 'Hell with it, just go for it.' And so, I did," he added.
F9, the latest film in the Fast & Furious franchise, is now in theaters.